The next stop on our Southwest Texas road trip was Big Bend National Park. From Marfa, there are two options to get there: the US-90/SH-118 via Alpine, or the far more scenic Texas River Road (FM-170). We chose the latter.
Leaving Marfa, we were quickly reminded of just how close we were to the U.S./Mexico border. We'd previously seen the blimp-like surveillance system on our way to Prada Marfa, and as we left Marfa we passed a border patrol station not far out of town. Heading south we didn't need to stop, but when we drove north later that week, all cars were required to stop and show identification. (Note to non-U.S. citizens: if you're within 100 miles of the border you must have your passport on you at all times. We didn't have ours with us, but luckily the border patrol guard was a decent guy with a love for rugby.)
We drove through several blink-and-you'll-miss-them towns. Many had crumbling, abandoned buildings, and some were former mining settlements now largely deserted. Among the isolation, the scenery was beautiful and stark at the same time.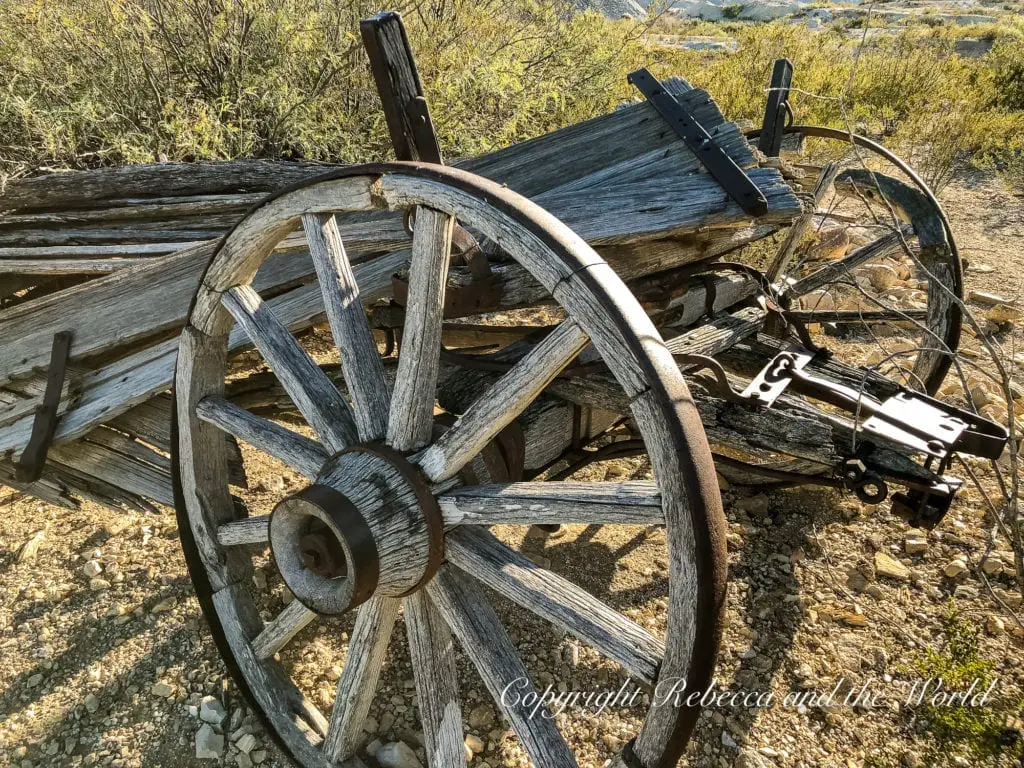 After reaching Presidio, a border town, we officially joined the Texas River Road, a 120-mile scenic route that begins west of Presidio and ends in Study Butte. The winding road follows the Rio Grande (surprisingly, actually not so grande), which in this part of Texas serves as the border between the United States and Mexico. The road has several viewpoints which offer stunning views of the surrounding mountains, and, in one place, a picnic area with large teepees providing shade.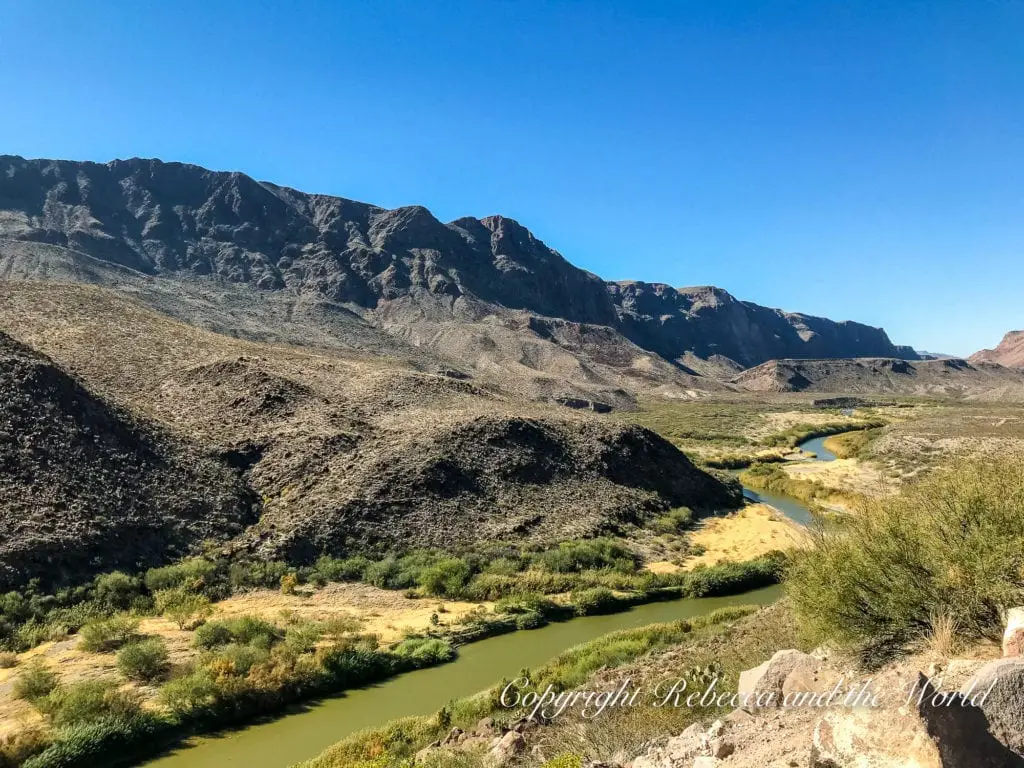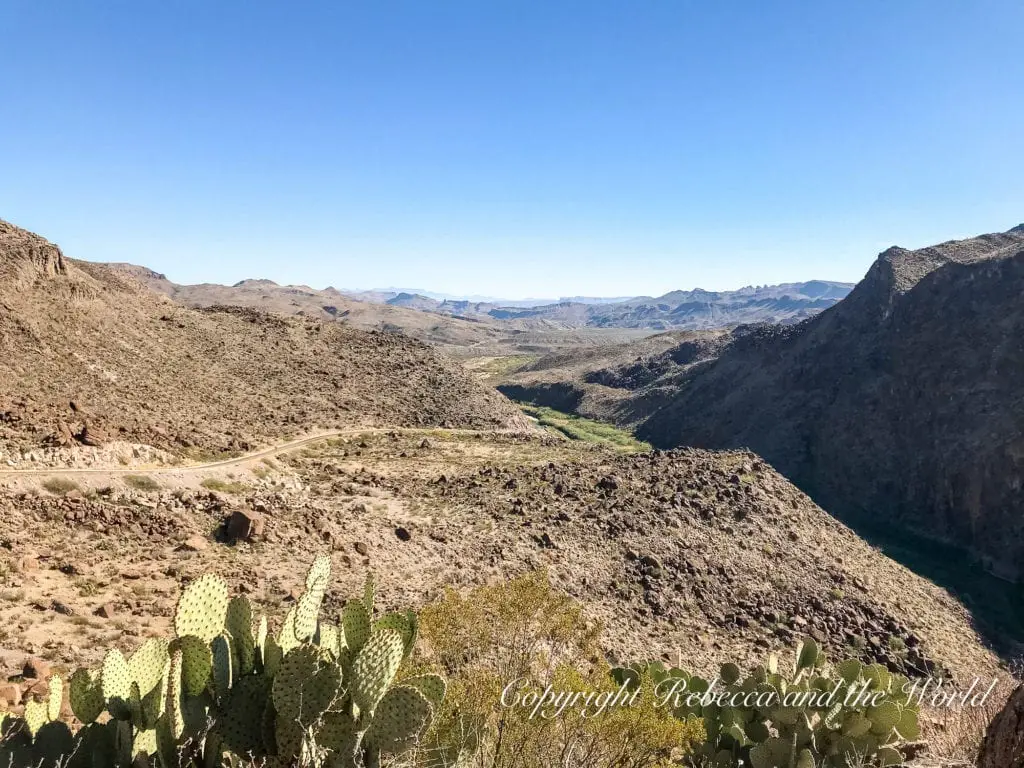 Because of the Christmas holidays, accommodation options were limited, so we stayed in Lajitas, a town built around a golf resort. The town is styled as an old western township. The resort was comfortable with friendly staff, but was pricey and lacked charm.
Lajitas is most well-known for Clay Henry. Clay Henry was the town's beer-guzzling mayor. He was also a goat. Yes, you read that right – the town elected a goat as mayor. The original Mayor Clay Henry is now actually stuffed and on display in a nearby town following an altercation with his own son. The Clay Henry you'll now meet in a cage next to the Lajitas General Store is another relative (grandson? I couldn't quite figure it out.). While we didn't see this goat drink beer, it apparently still runs in the family. Diego was quite intrigued.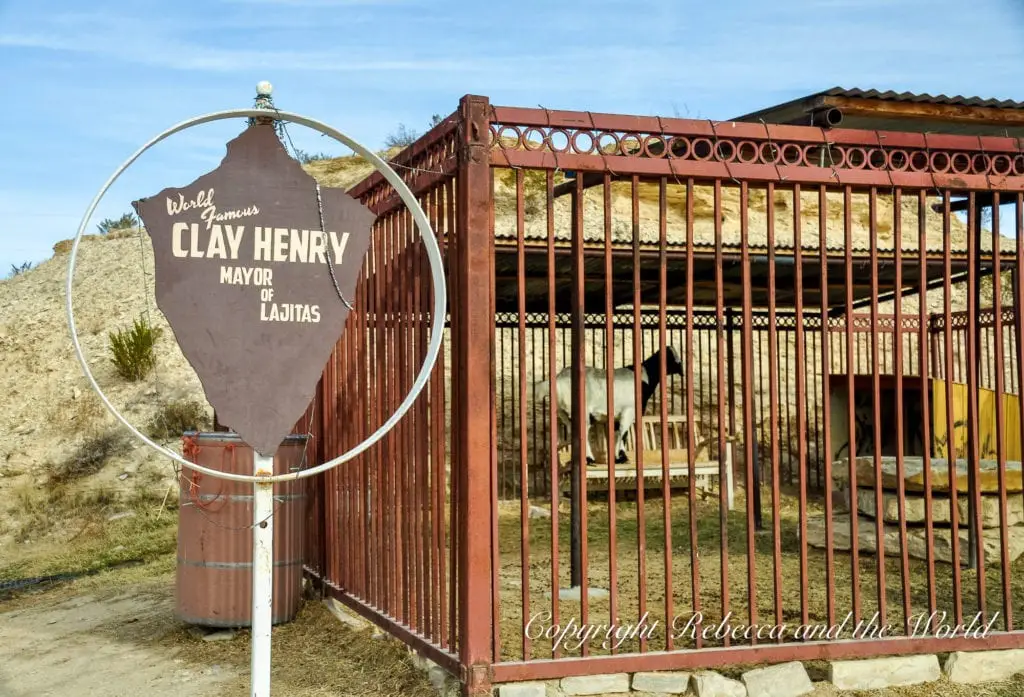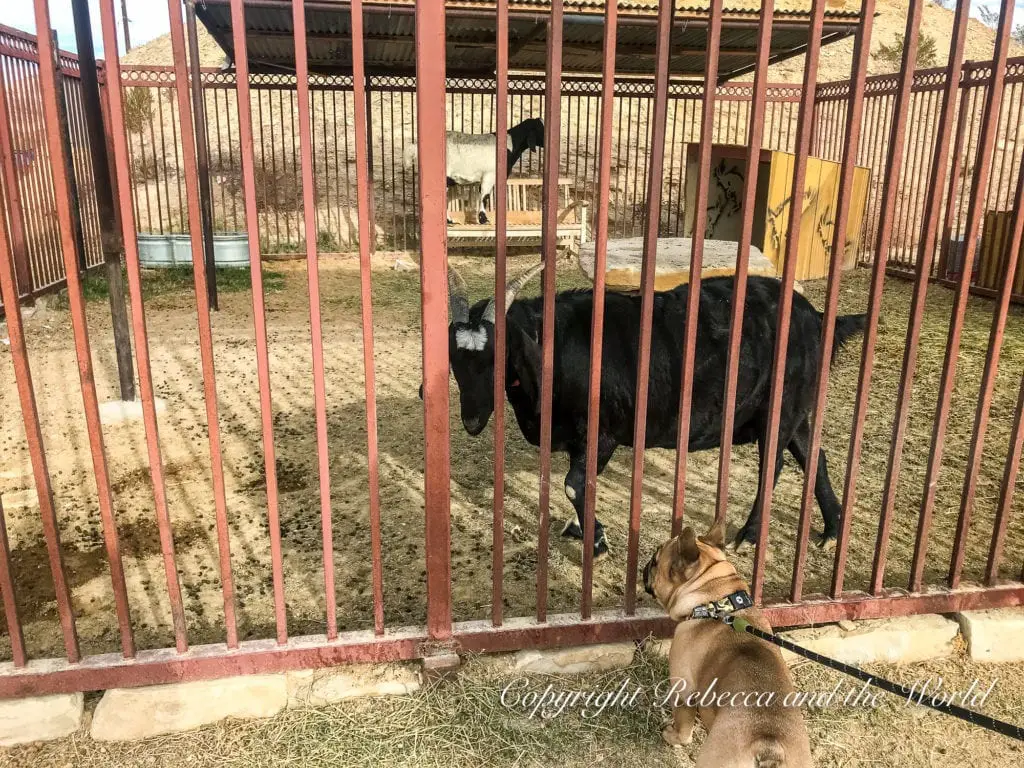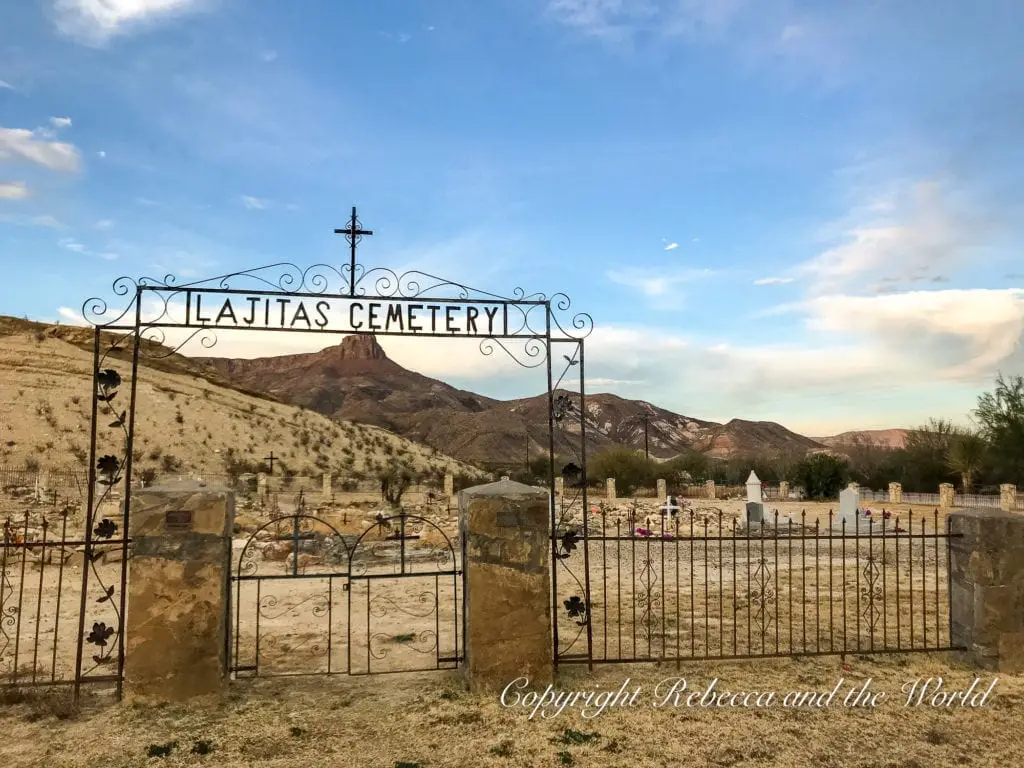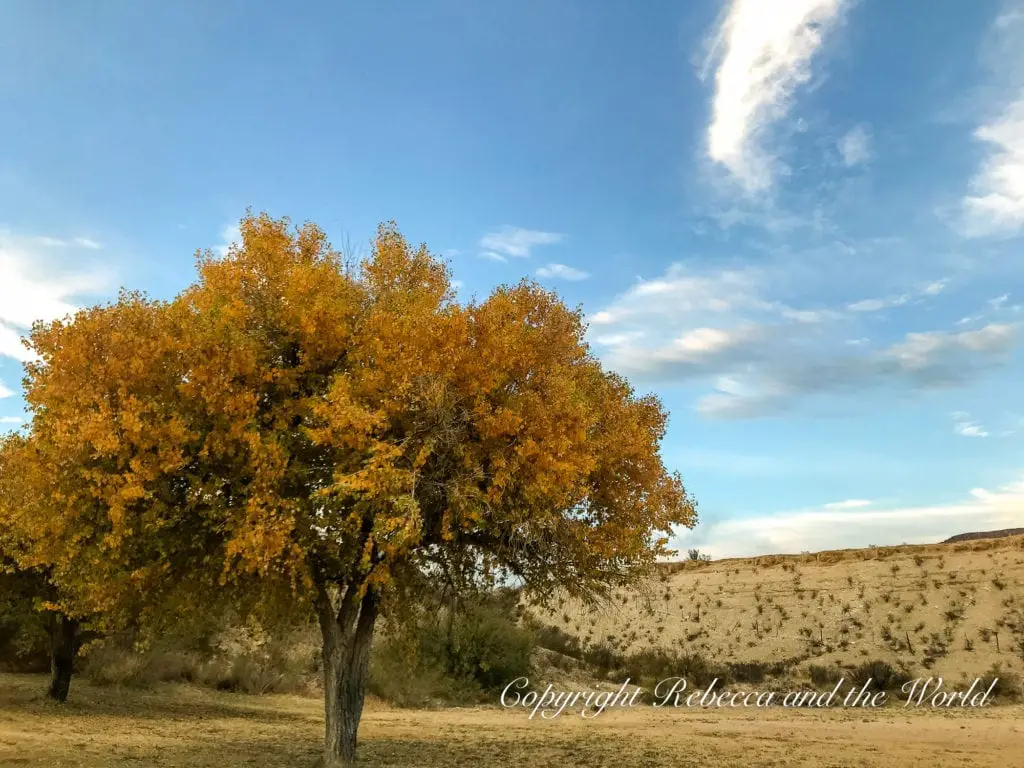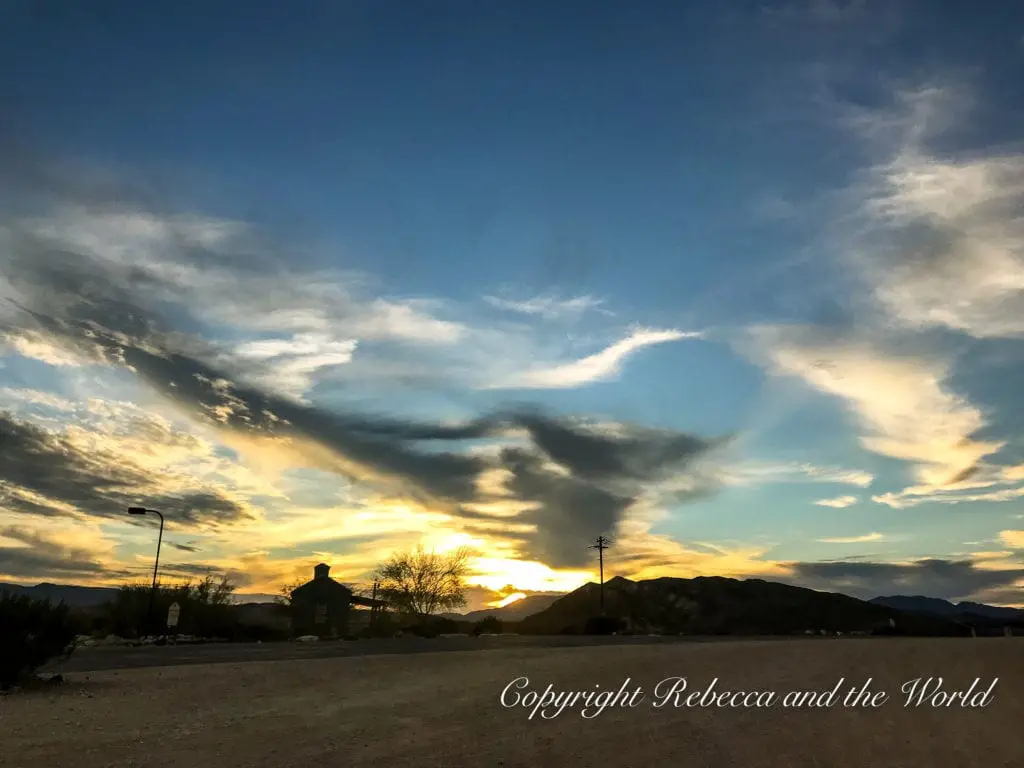 The next town along the River Road was Terlingua, with a population of 58 people at the last census. At the end of the 19th century, the town was a thriving mercury mining town of 2,000 people. It was abandoned in the 40s but is now a liberal town of artists and musicians – and home to an annual chili cook-off (or two) that attracts thousands.
The town is a stopping point for those heading on to Big Bend National Park, who come to see the famous Terlingua Ghost Town. You can pick up a brochure at the Terlingua Trading Company which outlines the main sites to see, including the former jail, church, school and cemetery, all within walking distance.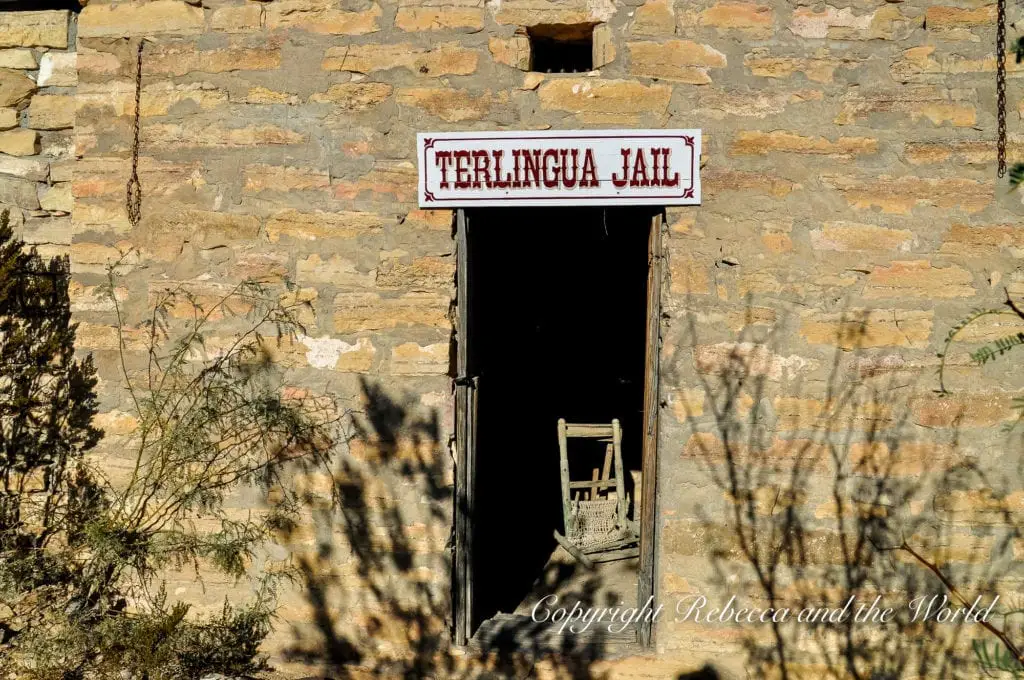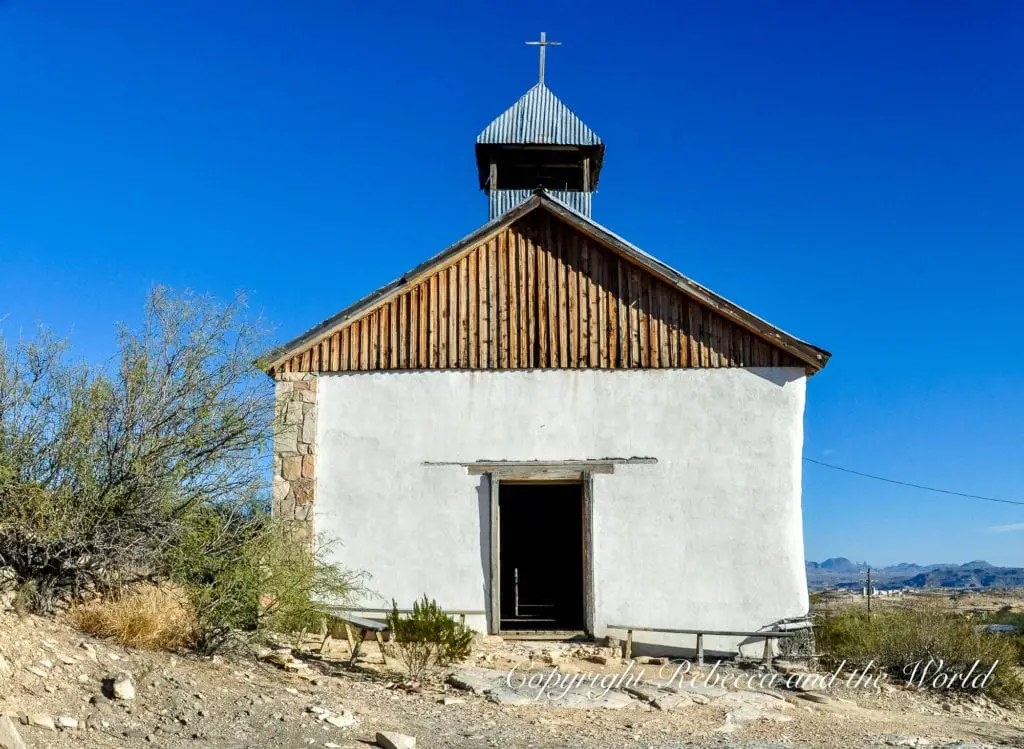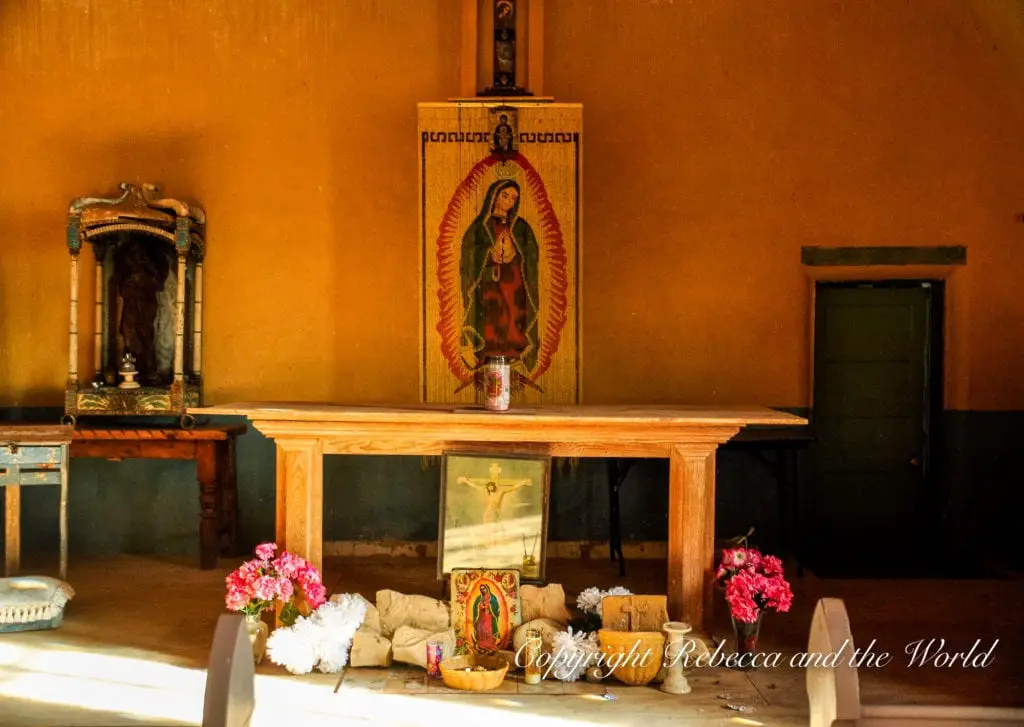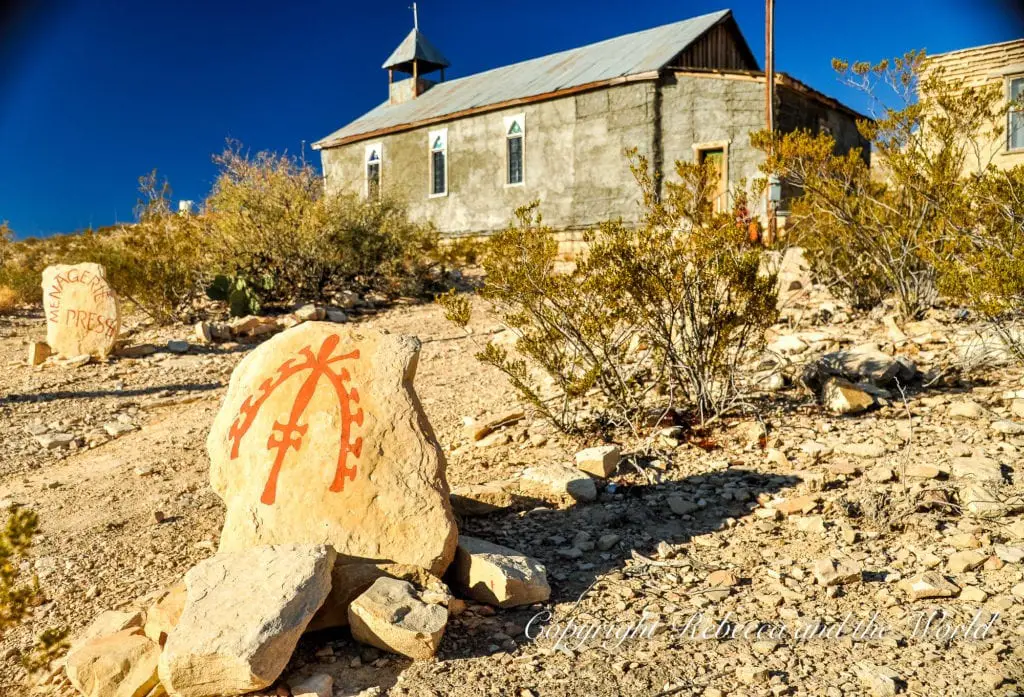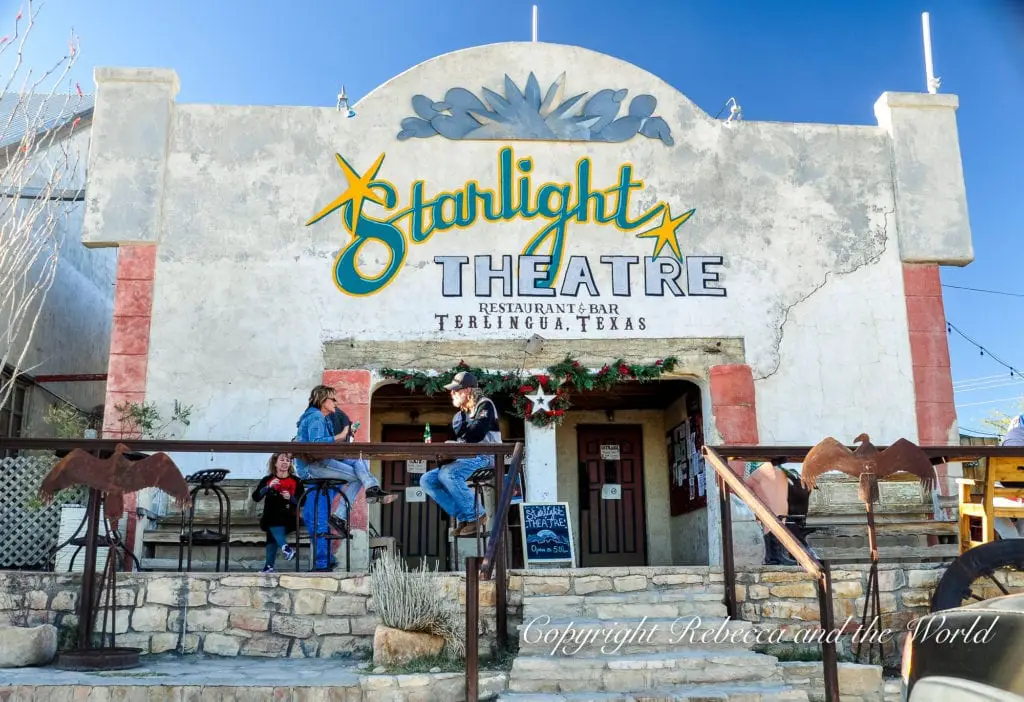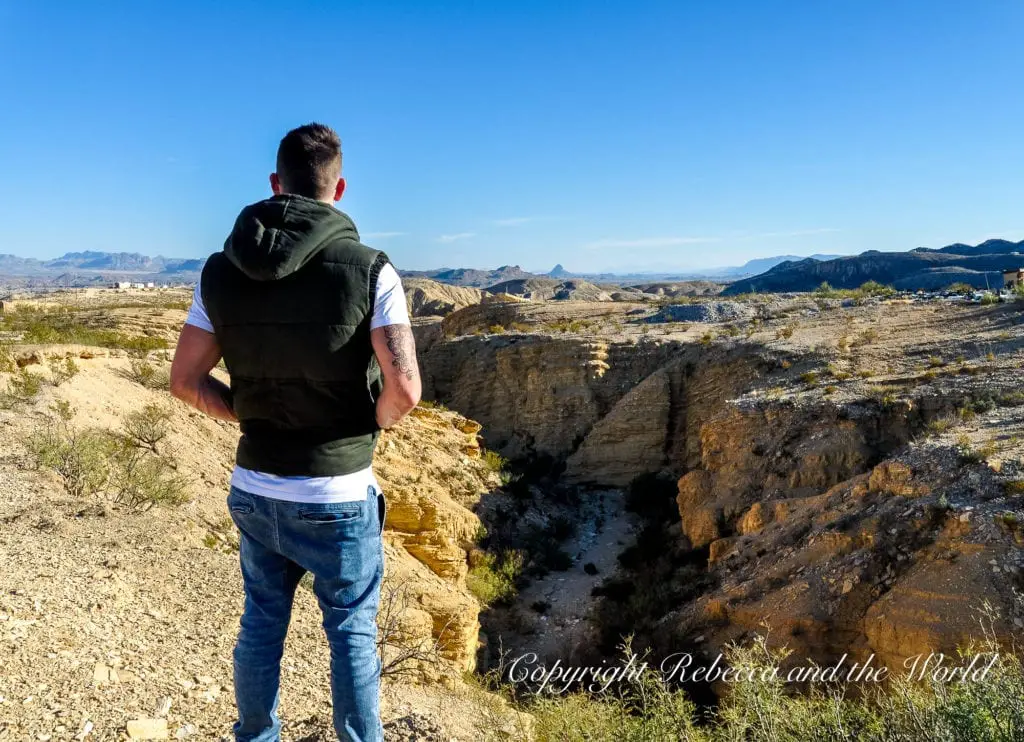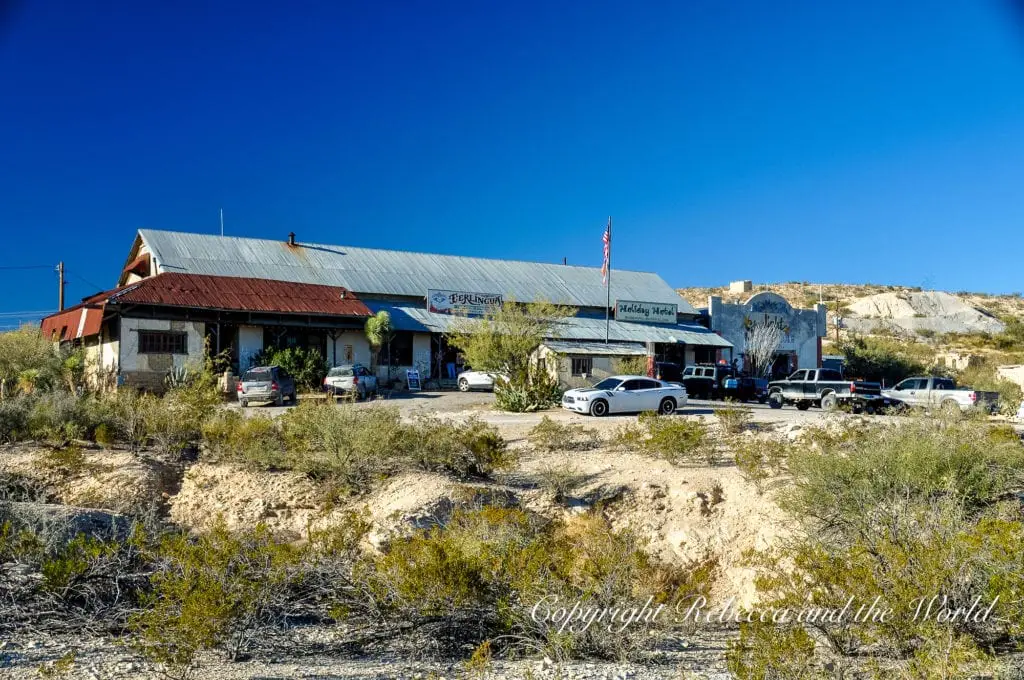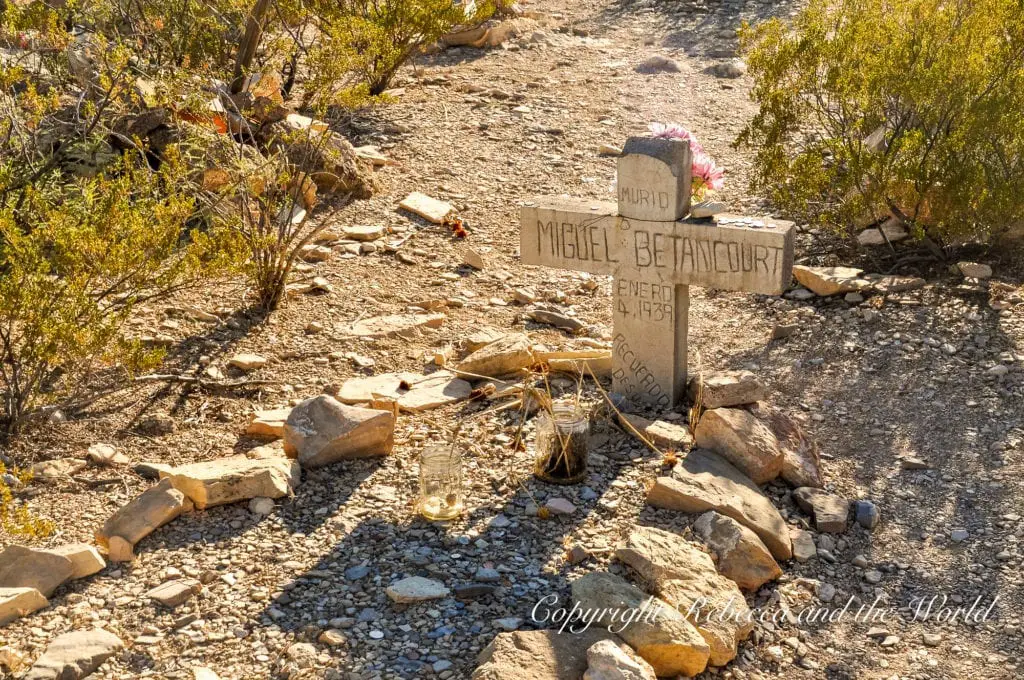 And then we arrived at the real reason we'd come this way: Big Bend National Park. Spread over 801,000 acres, it would takes weeks, if not months to explore properly. We had only one day.
To take advantage of our brief time there, we drove the Ross Maxwell Scenic Drive, stopping at various viewpoints to attempt to capture the splendour of the park on camera. We hiked the Santa Elena Canyon trail (2.6km roundtrip), unable to fathom that the calm river in front of us had played a part in forming the natural wonder. The park was vastly different to those we visited in Utah or the Grand Canyon.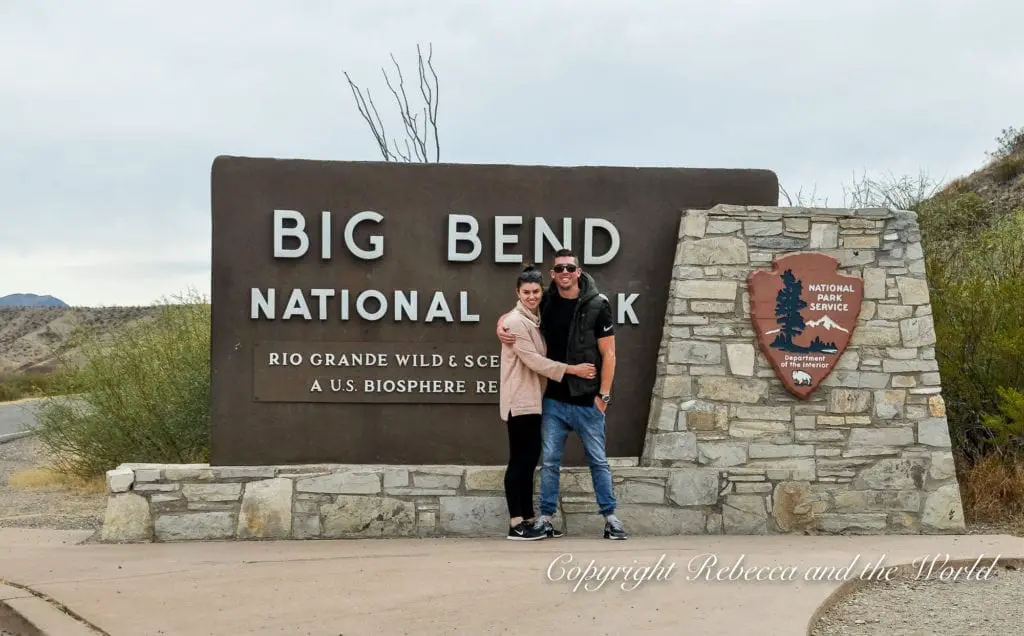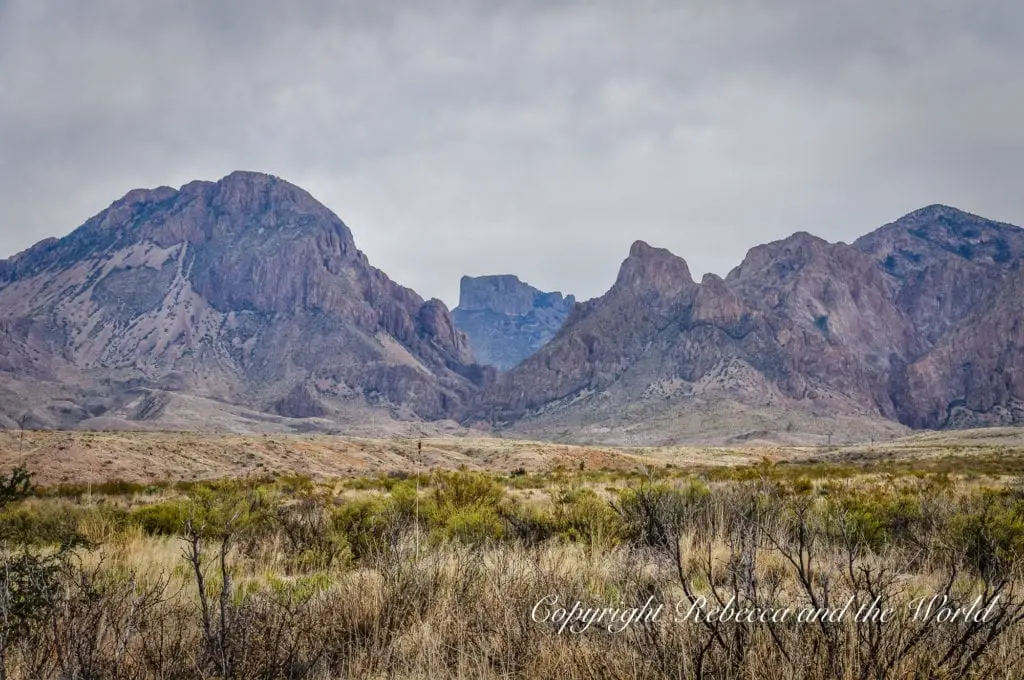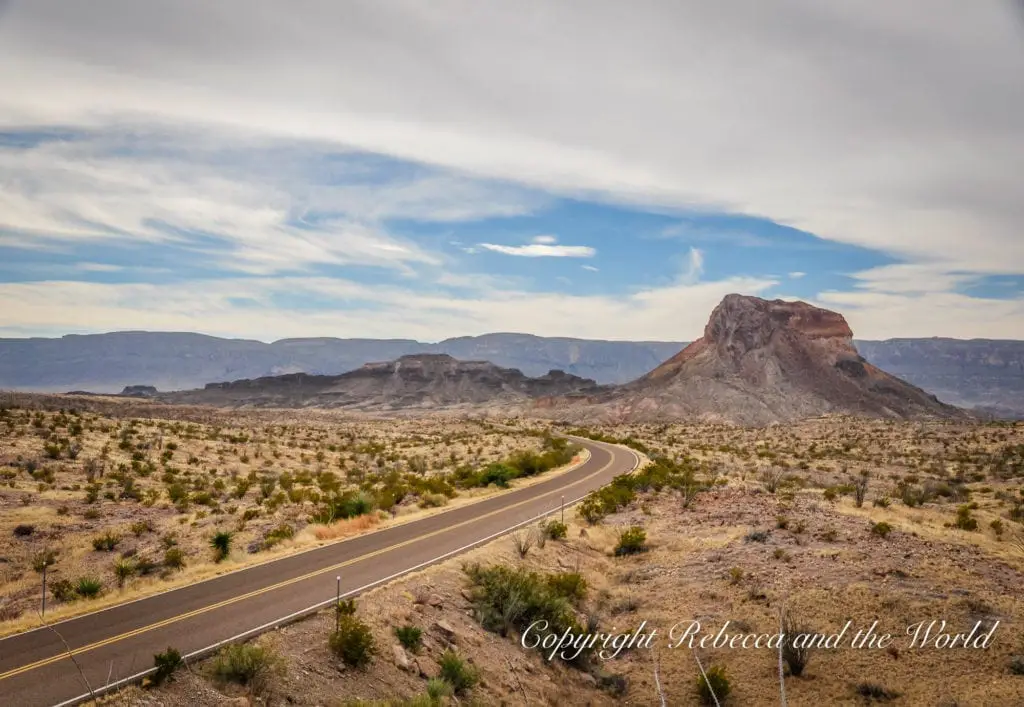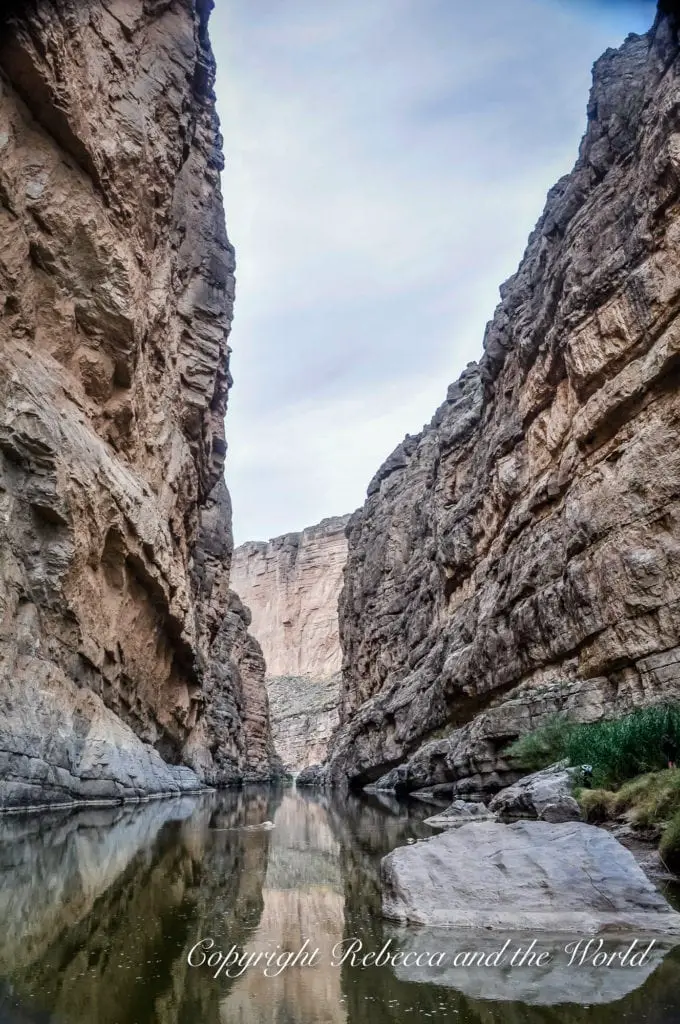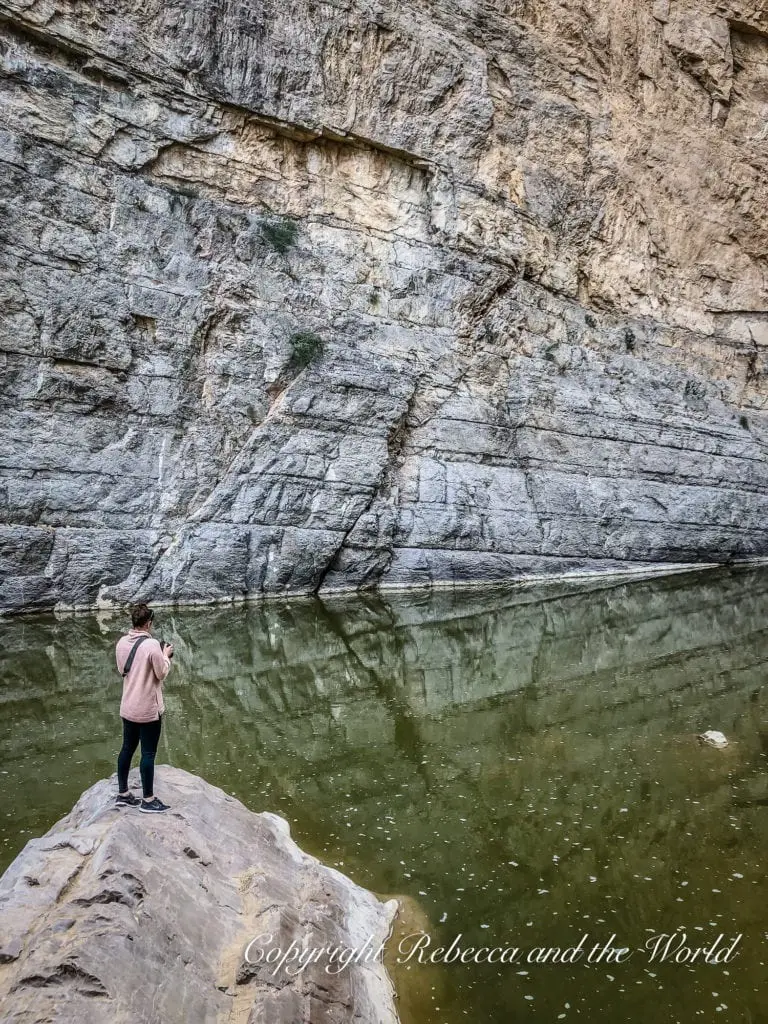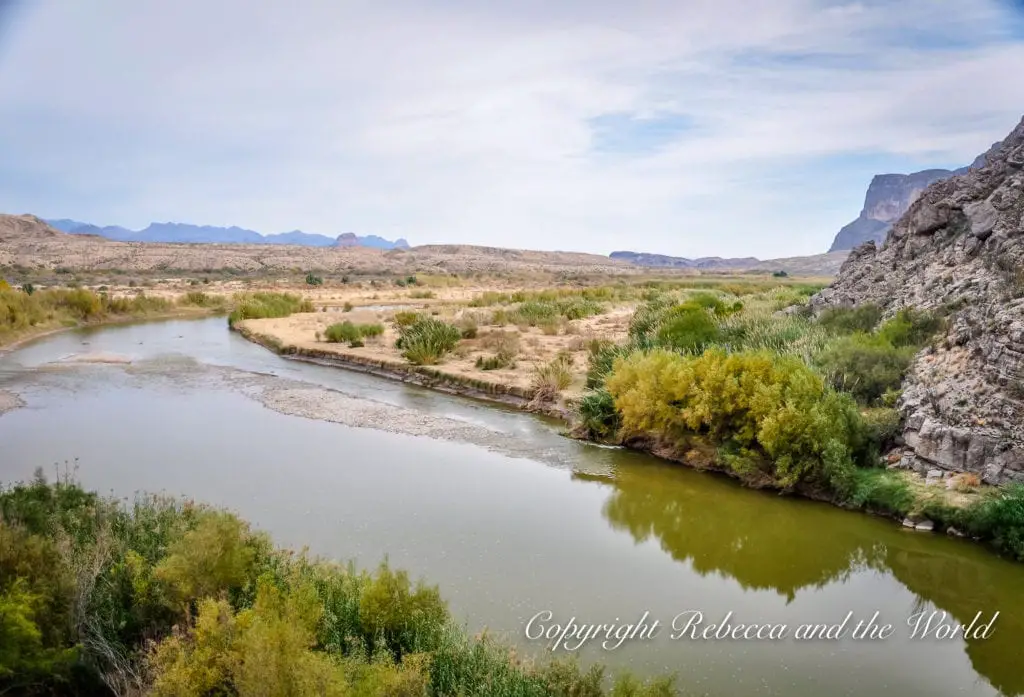 Southwest Texas is truly beautiful, in a stark, desolate way, and we can't wait to come back to explore more of it.
Quick facts:
Lajitas
Stay: Lajitas Golf Resort – but I'd recommend staying in Terlingua for a bit more atmosphere.
Eat: Lajitas Golf Resort has a restaurant, bar and bakery and serves up pretty good food. The General Store has snacks and drinks for sale (along with a wide range of other products) and prepares lunch boxes for your trip to Big Bend.
See: Play golf at Black Jack Crossing. Say hello to Clay Henry; he's in a pen next to the General Store.
Terlingua
Stay: Check out Air BnB for a range of casitas, trailers and other quirky places to stay.
Eat: Try the chili at the Starlight Theatre (which also has live music) or go semi-underground at La Kiva, a cave bar and restaurant with dinosaur bones on the wall.
See: Grab a brochure for the ghost town walking tour from the Trading Post, or join the locals on the porch of the Trading Post for a beer. There are a few galleries to visit.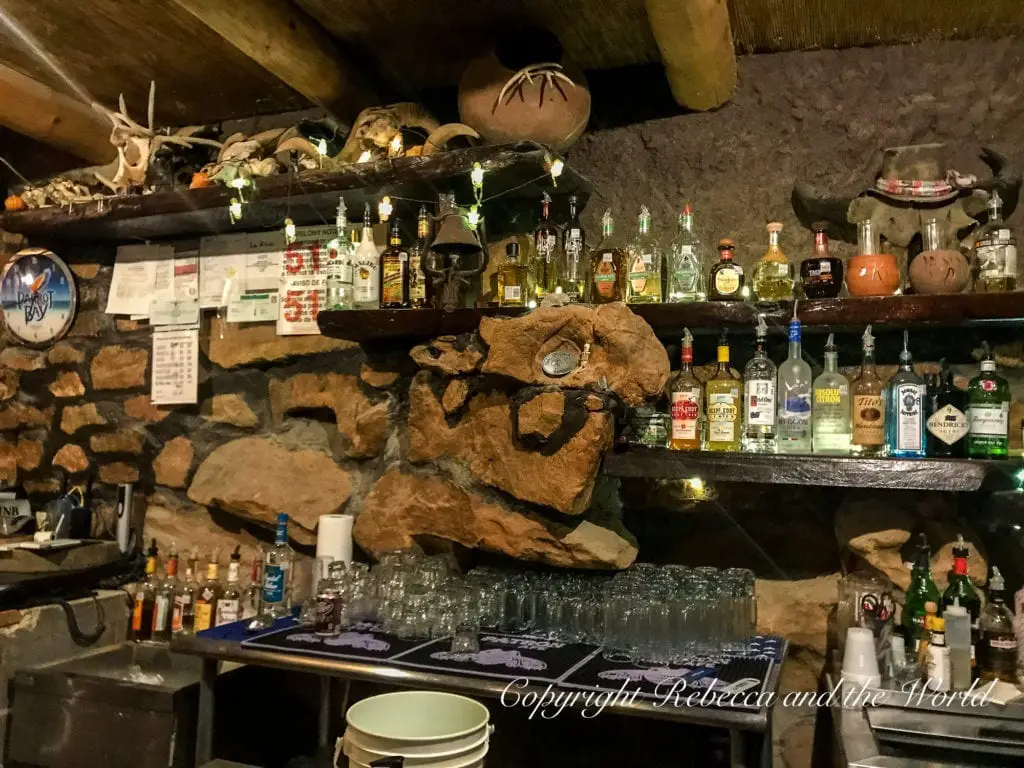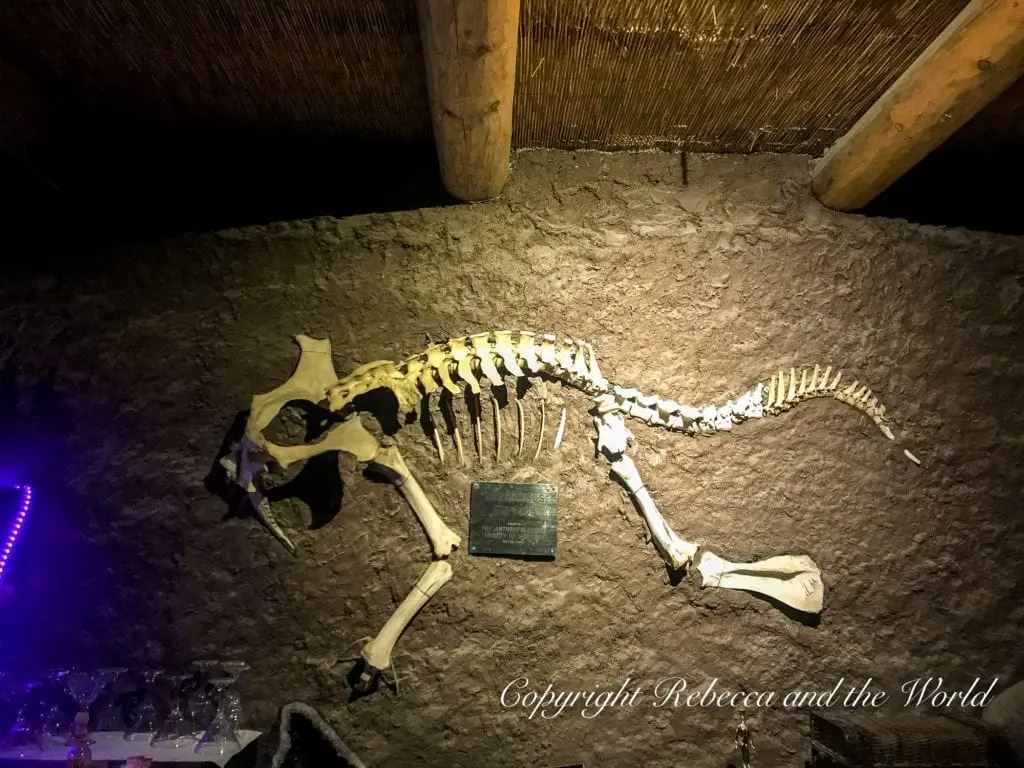 Big Bend National Park
Stay: Book ahead for the Chisos Mountain Lodge, or park your tent or RV at one of the camping grounds. If you can't stay inside the park, find accommodation at one of the towns around Big Bend including Lajitas, Terlingua or Alpine.
Eat: The Chisos Mountain Lodge is the only full-service dining option in the park. You can pick up packaged food from a number of convenience stores.
See: There are so many things to do in Big Bend – you can easily spend multiple days here. A vehicle pass costs $25 and is valid for 7 days. During those days you can try some hikes in the park or even take a quick trip into Mexico. The Santa Elena Canyon trail is lovely – and easy – and when I go back, I'd like to do the following hikes:
Lost Mine Trail
South Rim Trail
Window View Trail
Mule Ears Trail
Have you been to Southwest Texas?
PIN IT FOR LATER: