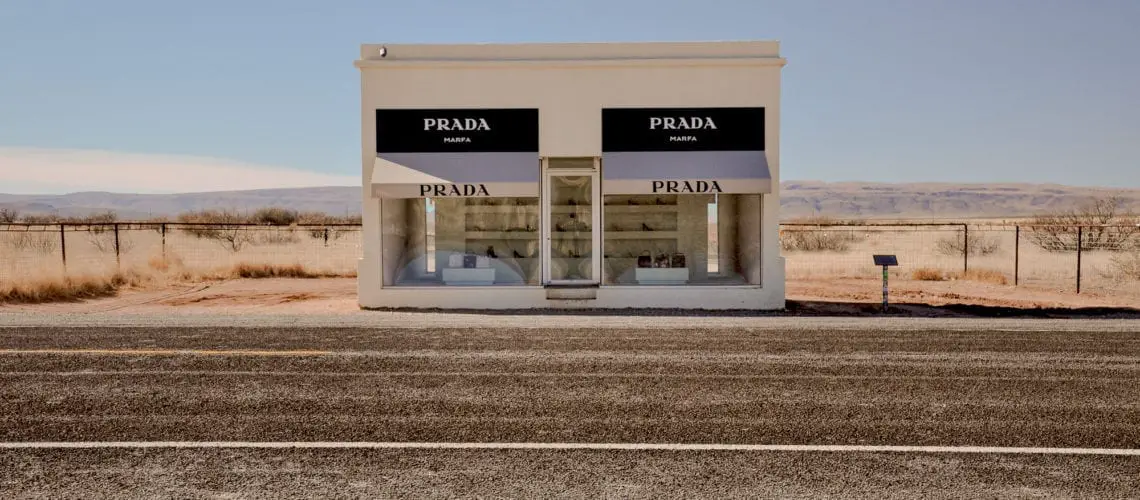 I don't remember where or when I first heard about Marfa, but I do remember thinking, "This can't be Texas."
An arty hub with a mystical appeal, it was first made famous when the Elizabeth Taylor film Giant was filmed there. Later, the minimalist artist Donald Judd arrived in the town and set about acquiring buildings and land, which he filled with artwork.
Since then, the dusty desert town of barely 2,000 people has attracted artists, celebrities, people looking for the simple life and camera-toting tourists.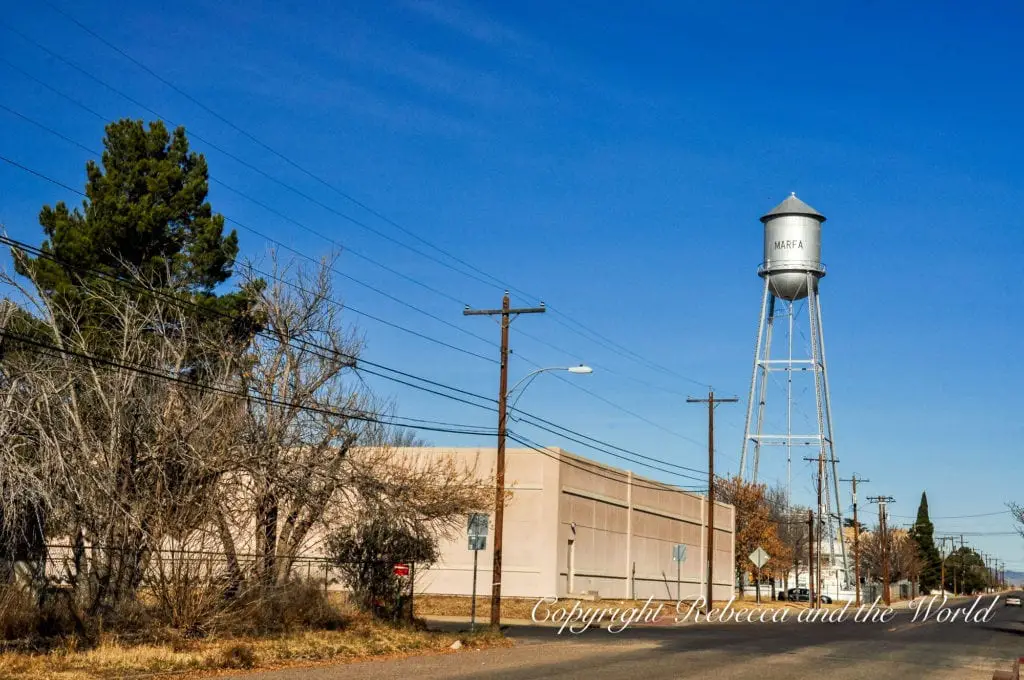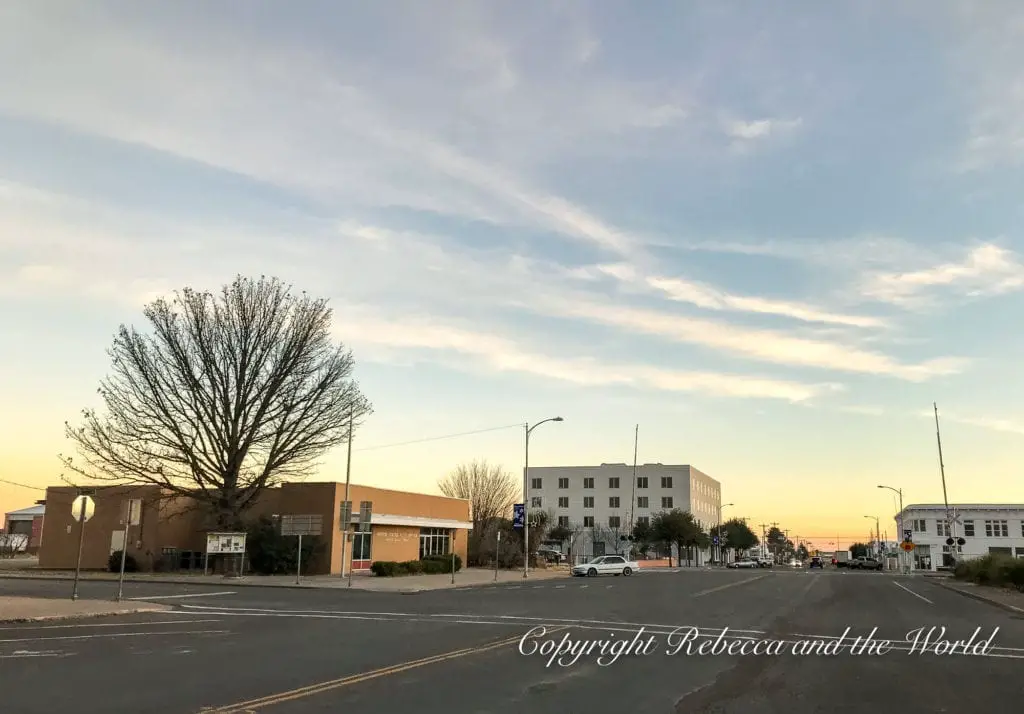 We decided it was the perfect starting point for a Texas road trip over the Christmas break.
Leaving Dallas on a Friday afternoon, we braved the Christmas traffic and drove west. And drove. And drove. Nine hours later, we were still in Texas, with a crisp sky full of bright stars that are foreign in a city.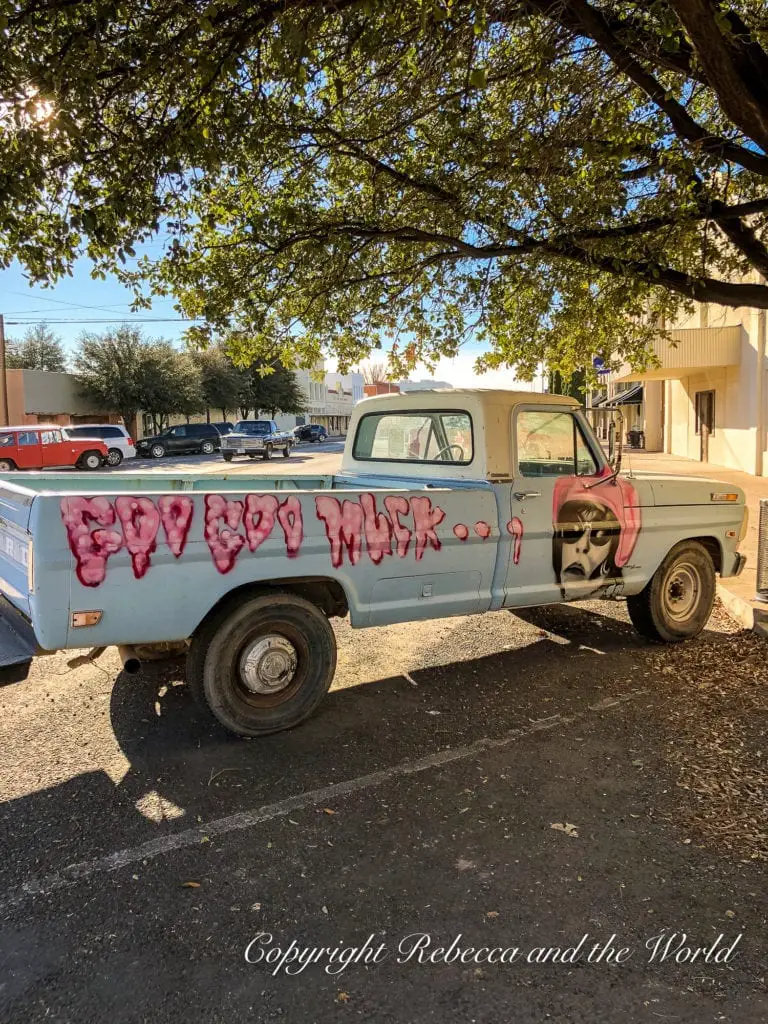 Over a weekend, we ate and wandered and relaxed, and took hundreds of photos. We took it slowly, as the people of Marfa do. This is a town with no schedule, where restaurants and shops don't particularly care for abiding by their stated hours of operation, or for answering emails or phone calls.
Where to stay
We checked into El Cosmico, a chic glamping spot. Take your pick of teepees, safari tents, yurts or – as we did – a restored trailer. We stayed in the Royal Mansion and it had everything we needed for a comfortable stay. Showers are outdoors, and only for the brave in winter.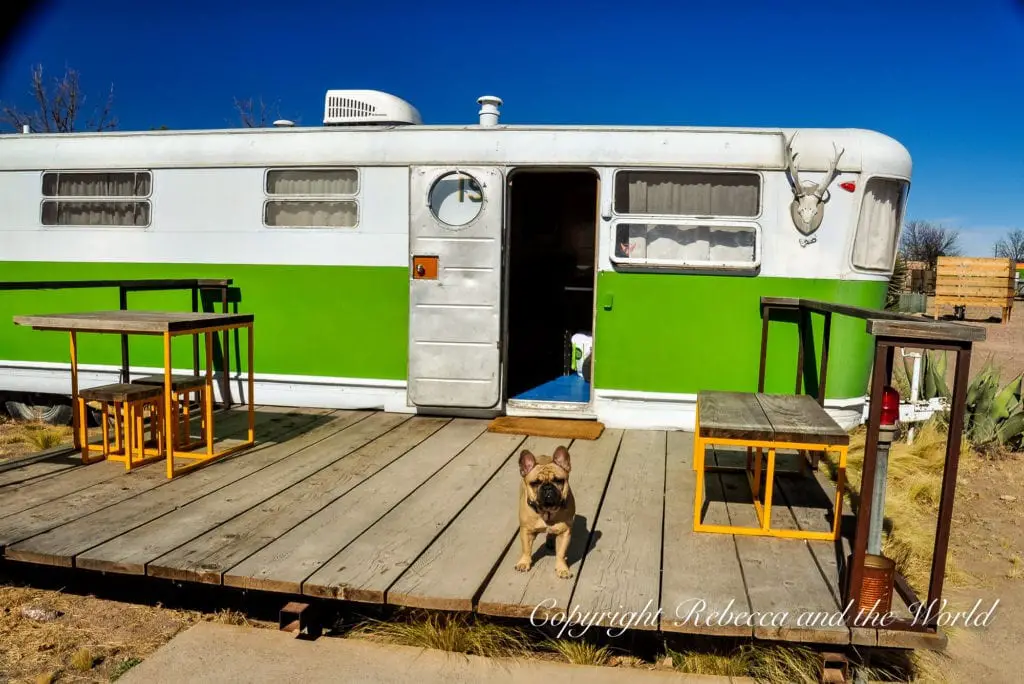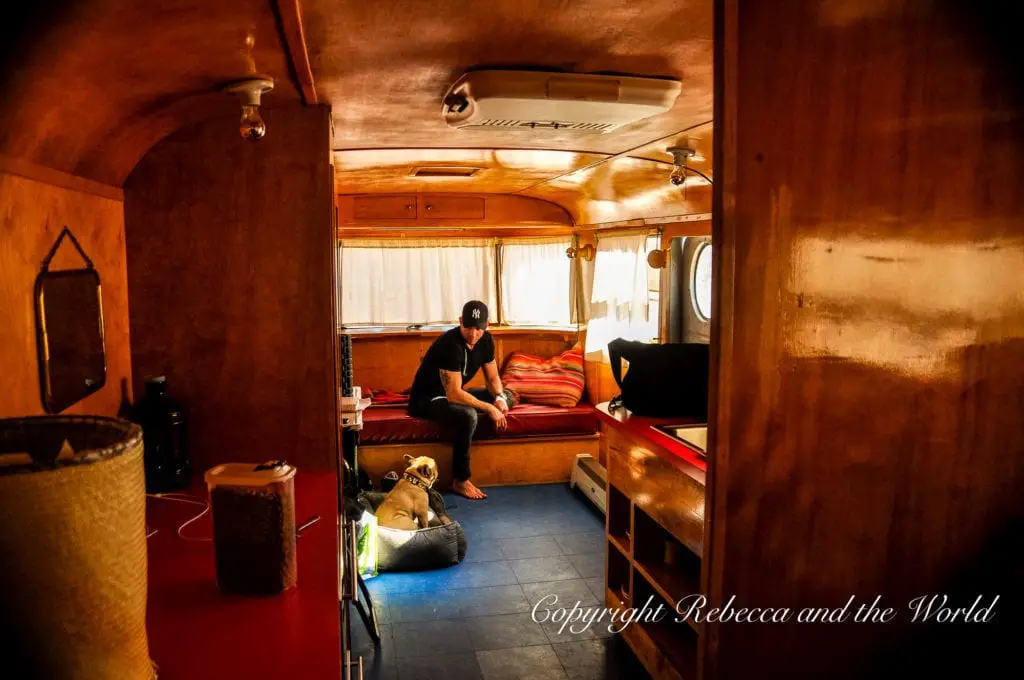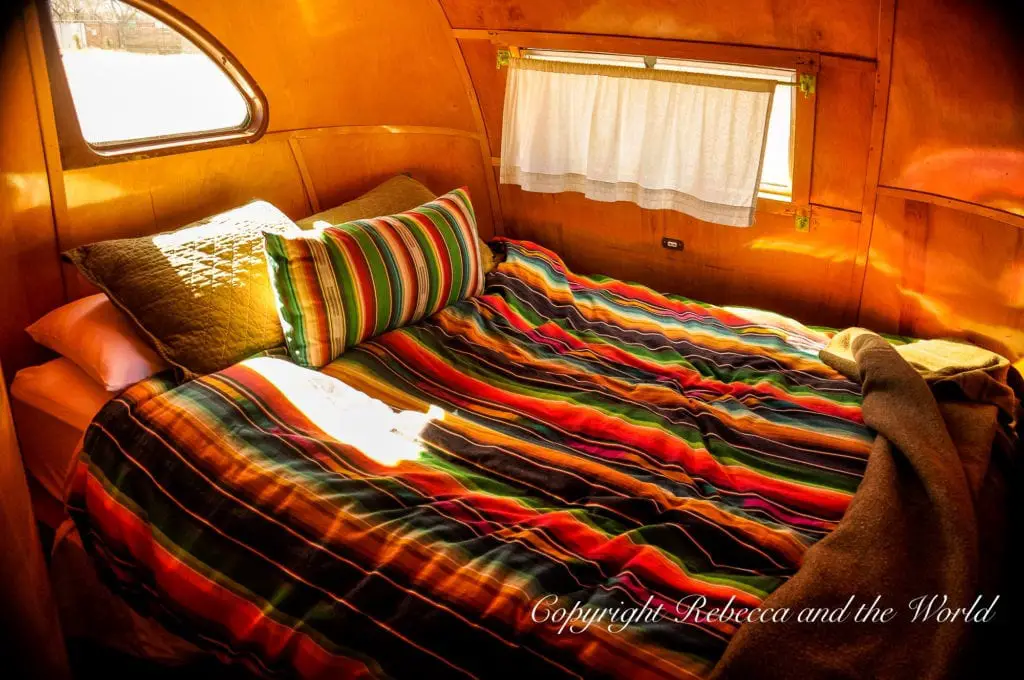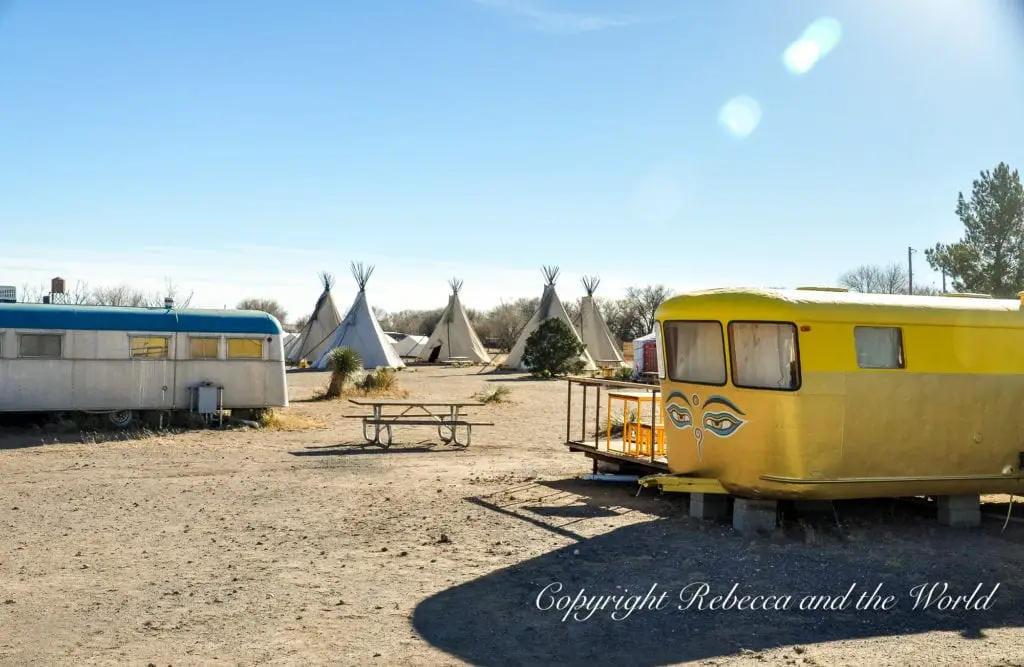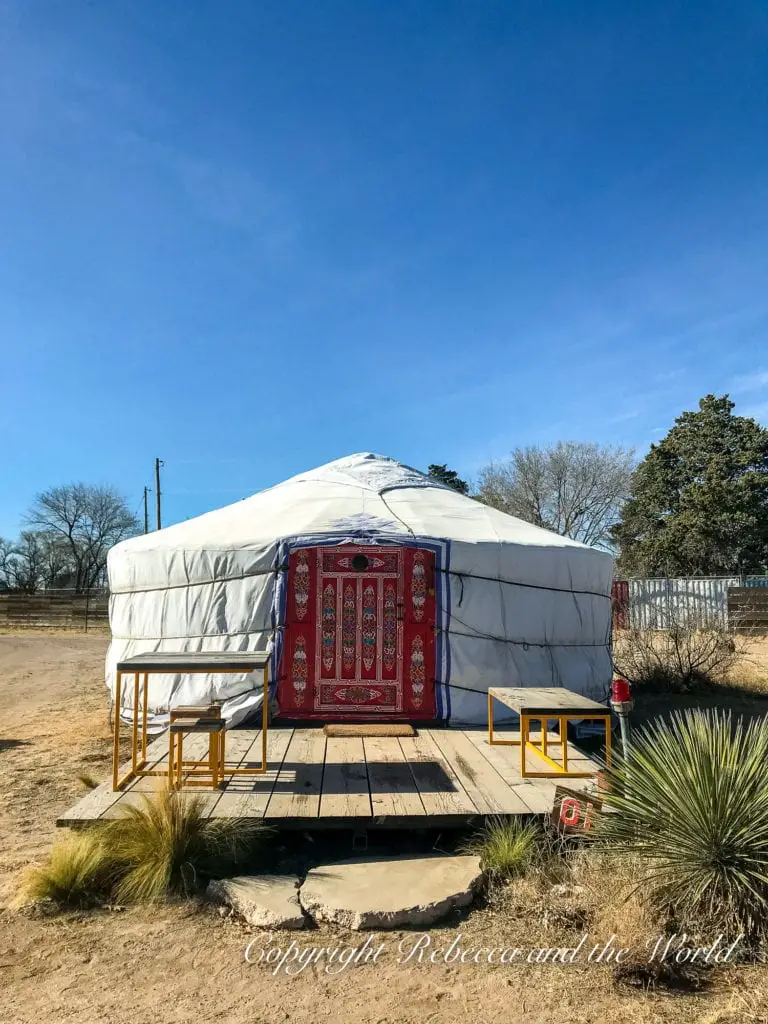 If you're not into outdoor showers, try the Hotel Paisano where you can sleep in the rooms in which Elizabeth Taylor, Rock Hudson and James Dean slept.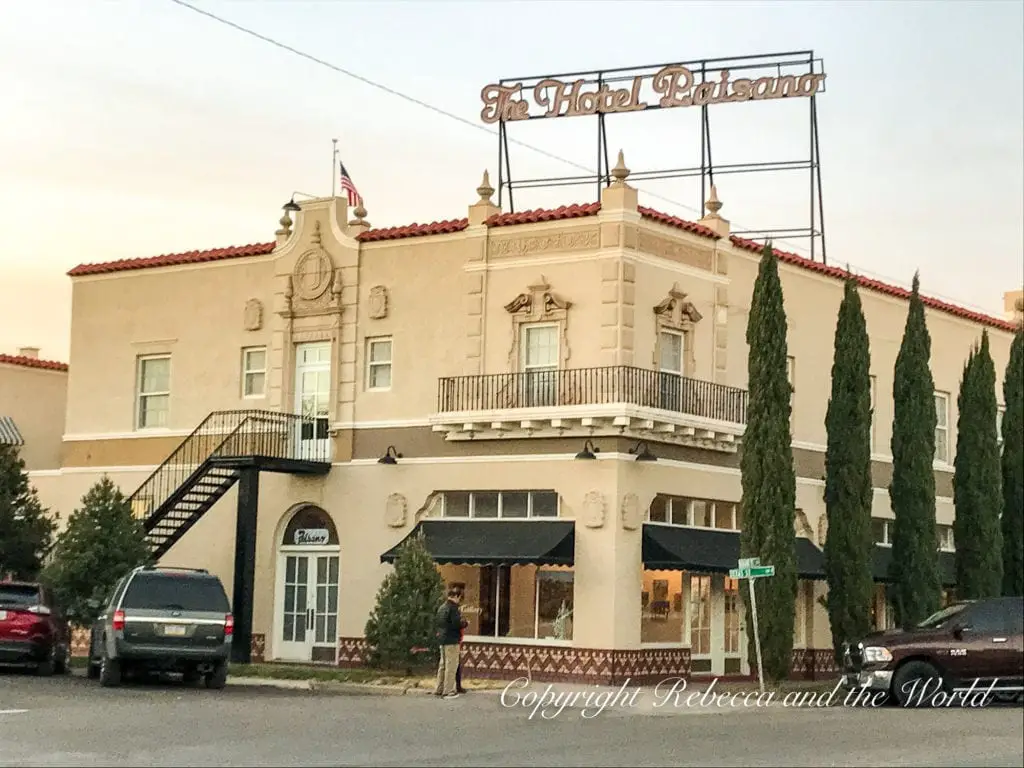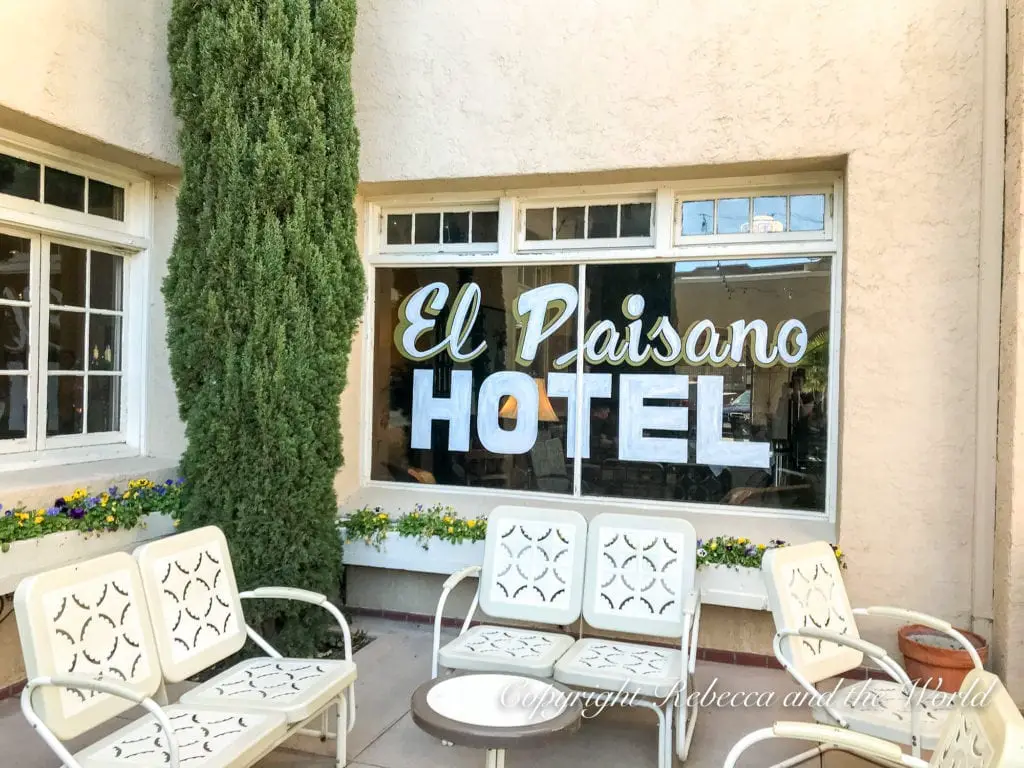 Where to eat
Be warned: Marfa runs on its own schedule. Not everything is open when its supposed to be, so don't be disappointed if you roll up for lunch at a cool food truck only to find its doors firmly closed. Marfa is best experienced on the weekends when you'll have a better chance of ticking those Instagrammable food places off your bucket list.
Do Your Thing: Serving coffee, toast and magic, this cool little coffee shop is located in an old lumberyard and has a cozy fire inside for cold days, or outdoor seating when the sun is shining. They top homemade sourdough toast with enticing sweet and savory ingredients.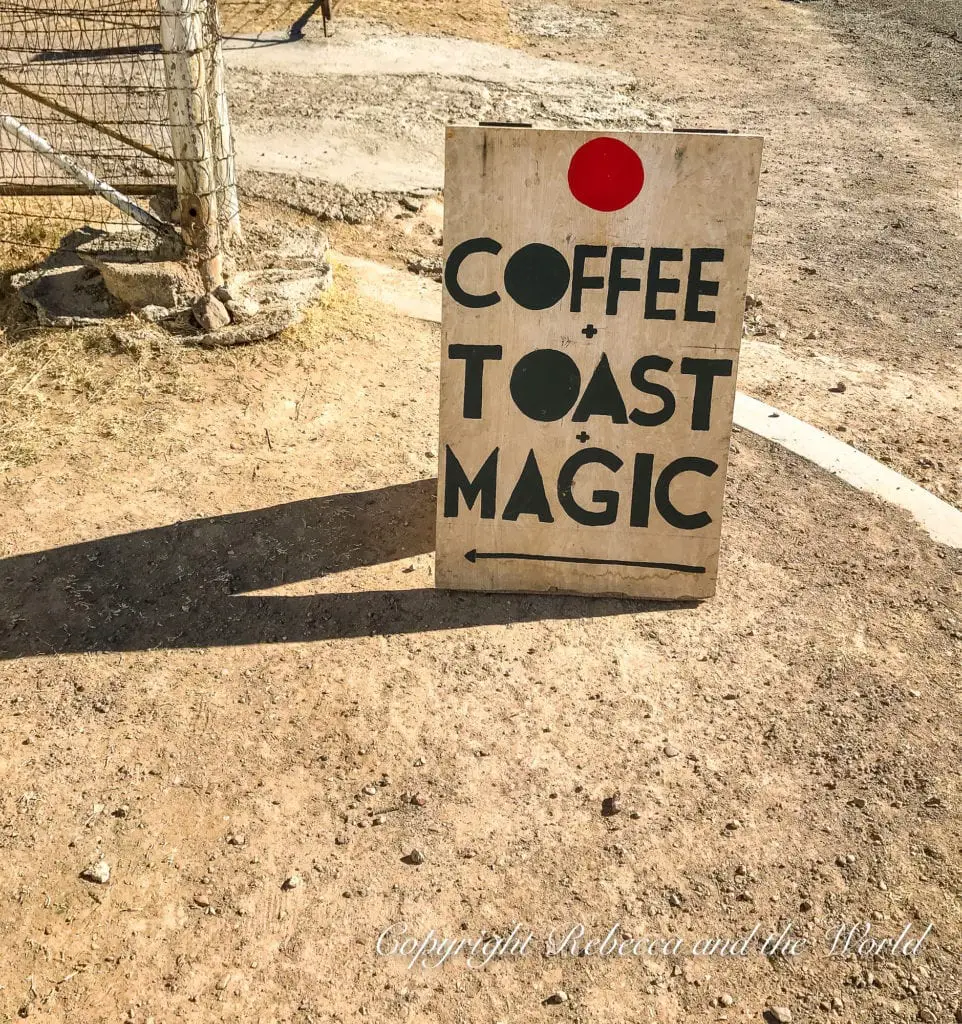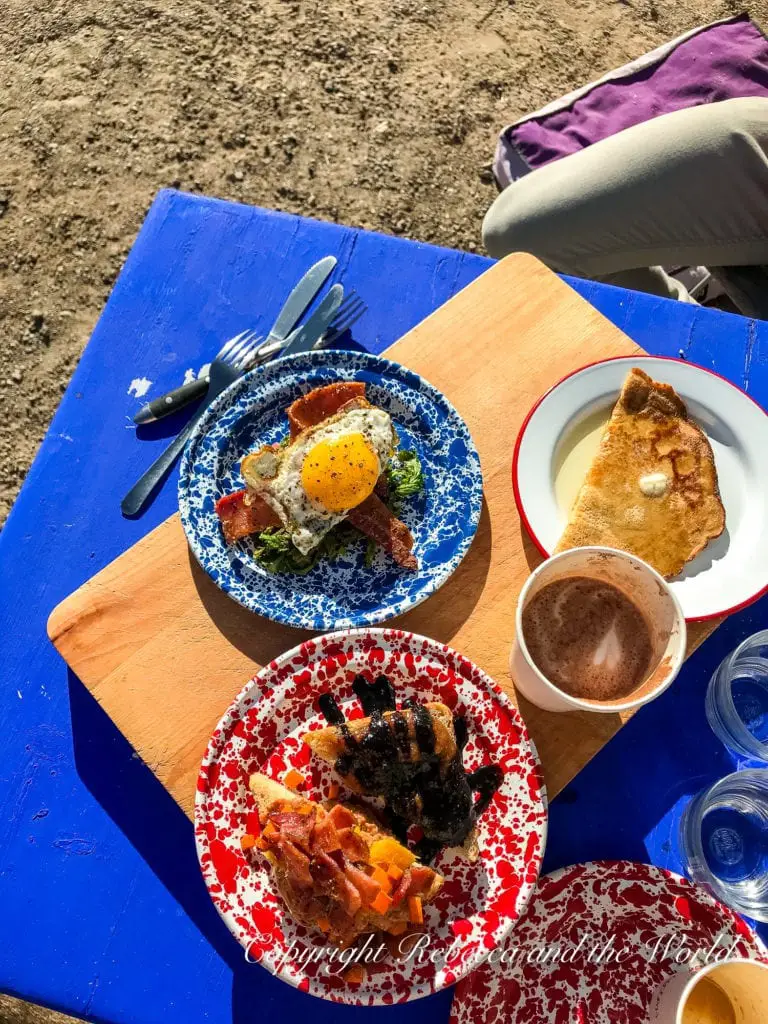 Frama: Another popular coffee shop, you'll also find small bites to sustain you as you meander around town.
Squeeze Marfa: Breakfast and lunch spot serving eggs, oatmeal and waffles in the morning, and paninis for lunch. Has a cute outdoor seating area.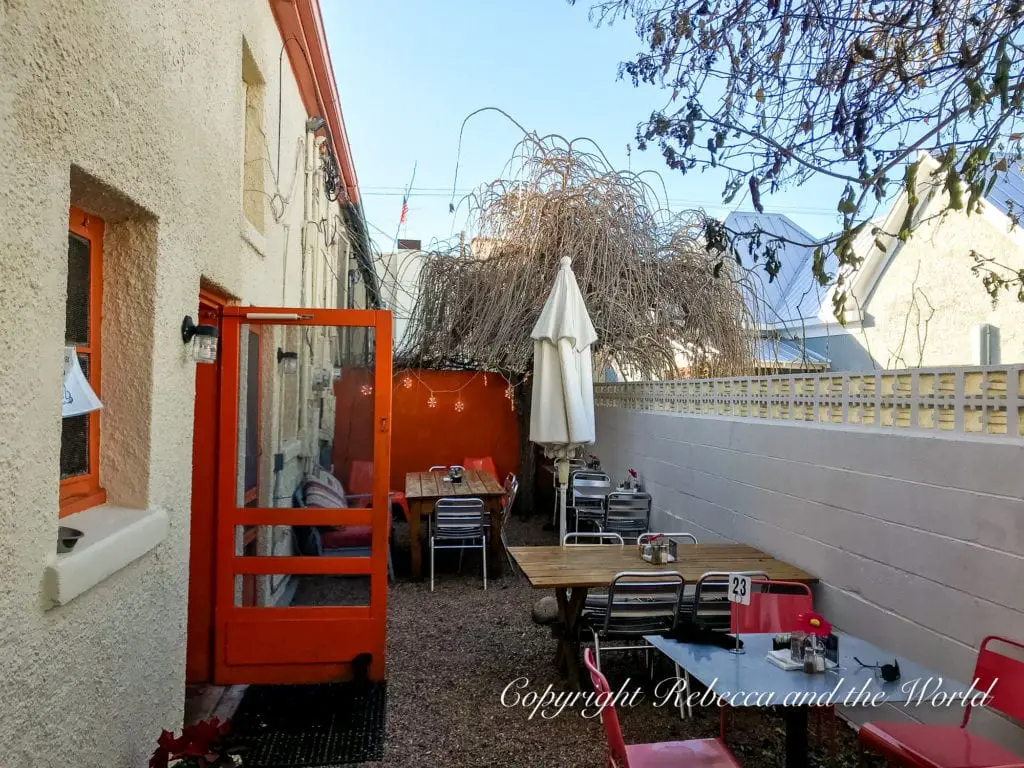 Marfa Burrito: Literally served out of Ramona's kitchen, you'll be ordering these huge burritos in Spanish.
Food Shark: Famous from Beyoncé's photos, Food Shark serves up Mediterranean bites and daily specials like jalapeño pulled pork burritos. If you're there at the right time (we were not) you might even be lucky enough to munch on at their Late Night Museum of Electronic Wonders & Grilled Cheese.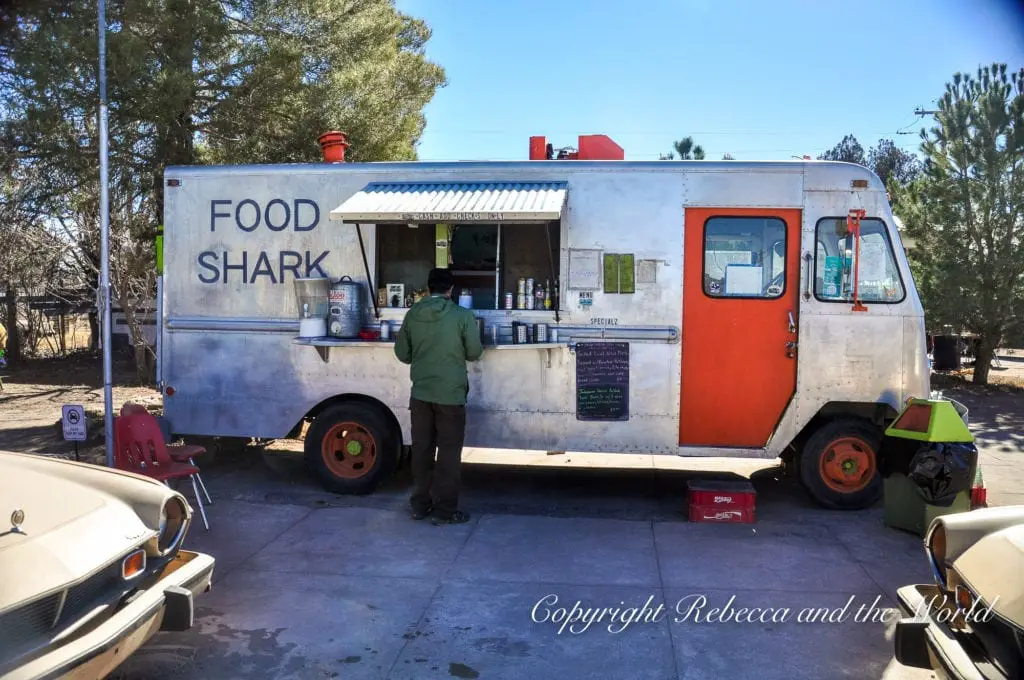 Bad Hombres / Boyz 2 Men: Burgers, tacos, BBQ, grilled cheese… what don't they serve here? The Boyz 2 Men truck was closed when we were in town, but Bad Hombres was serving up snacks.
Pizza Foundation: Also closed when we were in town, this place is known for its thin crust pizza and wine nights.
Stellina: Classy Mediterranean restaurant with a huge bar which doubles as communal seating.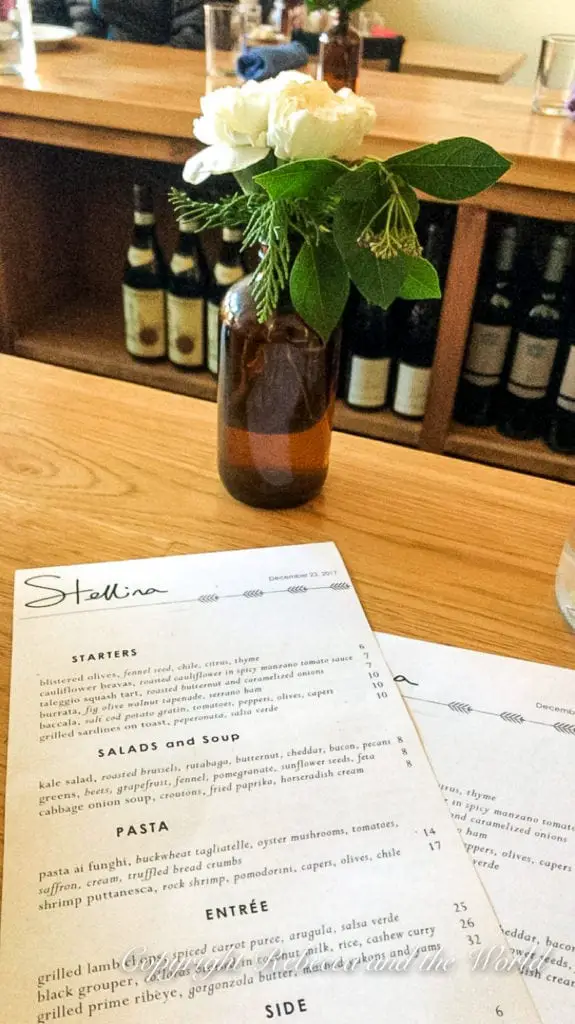 Capri: Cocktail bar that also serves lunch and dinner and has a gorgeous outdoor seating area.
La Venture: Upscale dining inside the Hotel Saint George.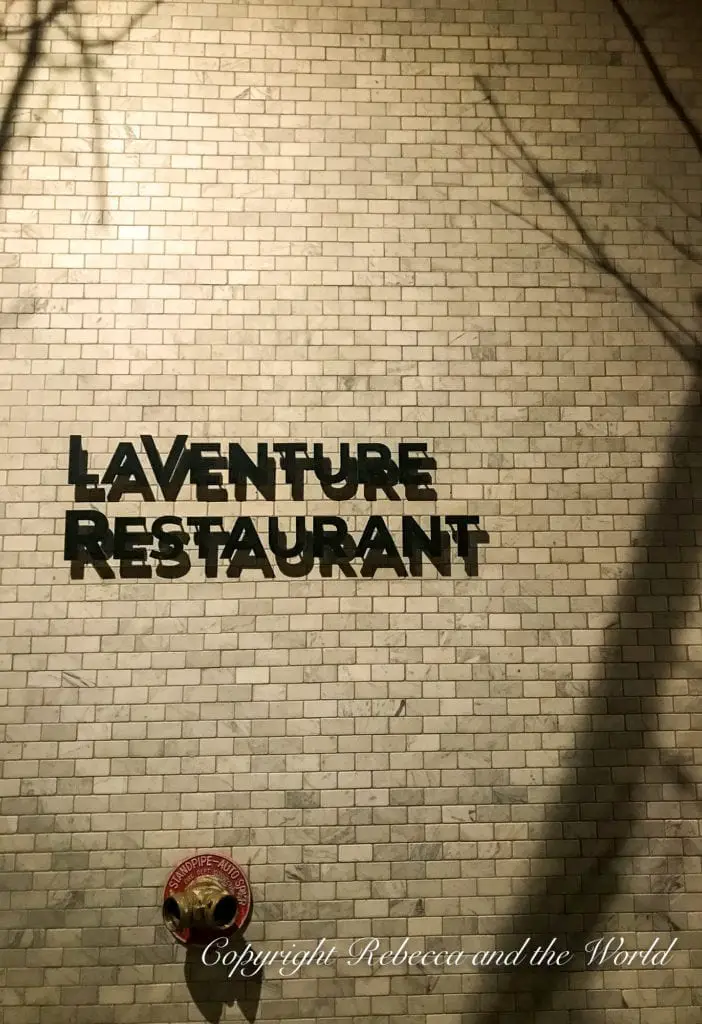 The Get Go: If you're self-catering, stop by The Get Go. It's pricey, but it has most items you'll need.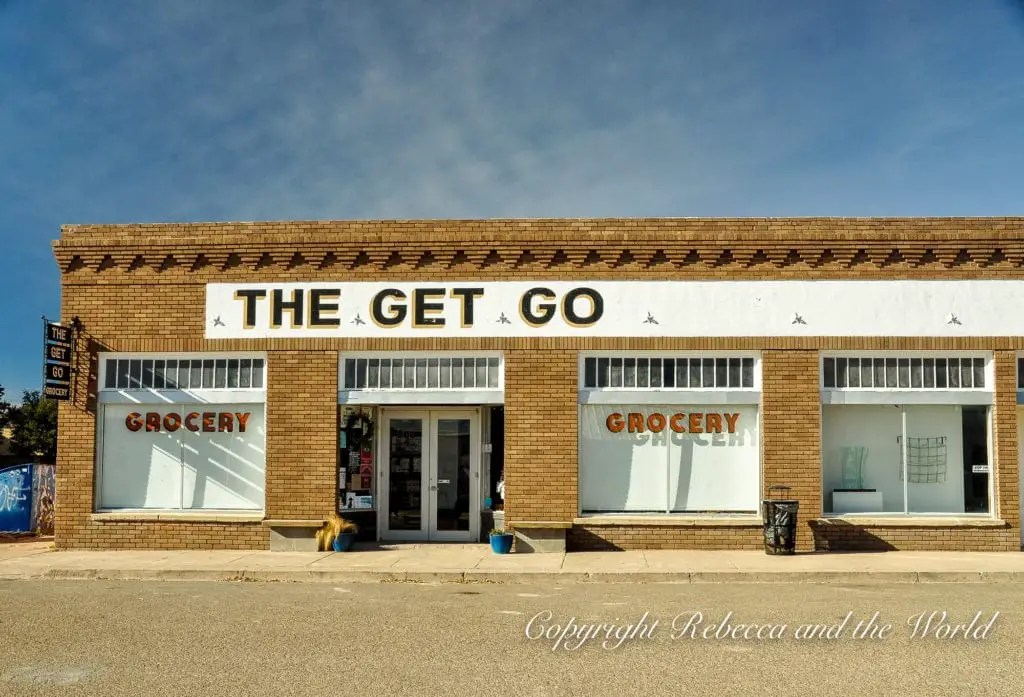 What to do
Prada Marfa: This is the spot you'll see when you Google Marfa. No, it's not a real Prada store dropped into the desert, rather, it's an art installation and now popular selfie-snapping site. About 40 minutes from Marfa, it's actually located in the small town of Valentine and is probably the top must-do item for most visitors to Marfa.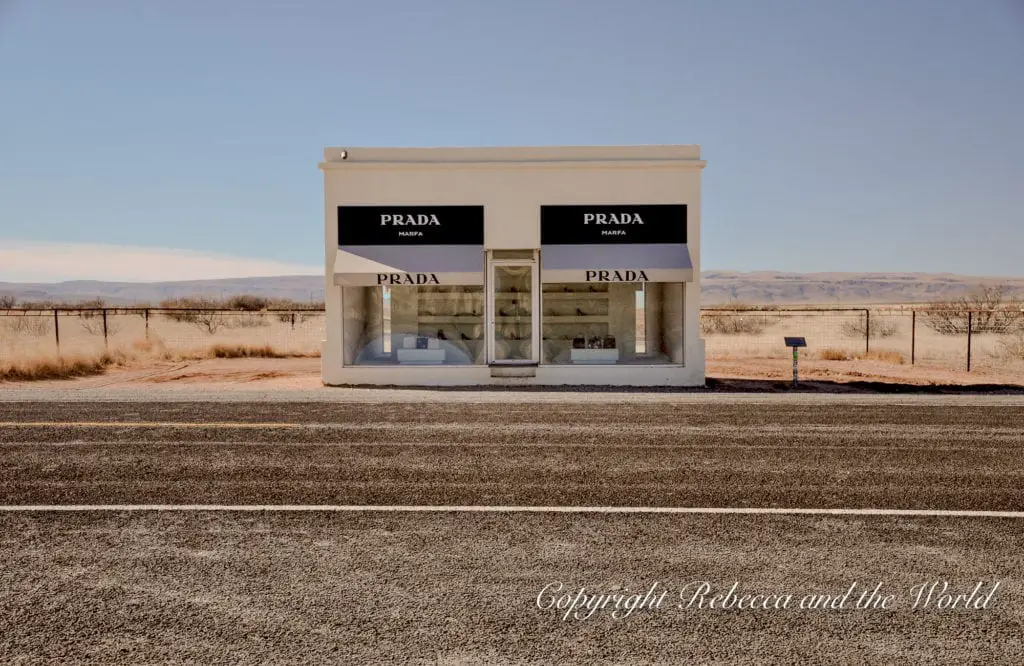 Chinati Foundation: Book a tour (all day!) to Donald Judd's collection of works. If you're only there to see the large concrete works scattered across the desert ("15 Untitled Works in Concrete), you won't need a reservation.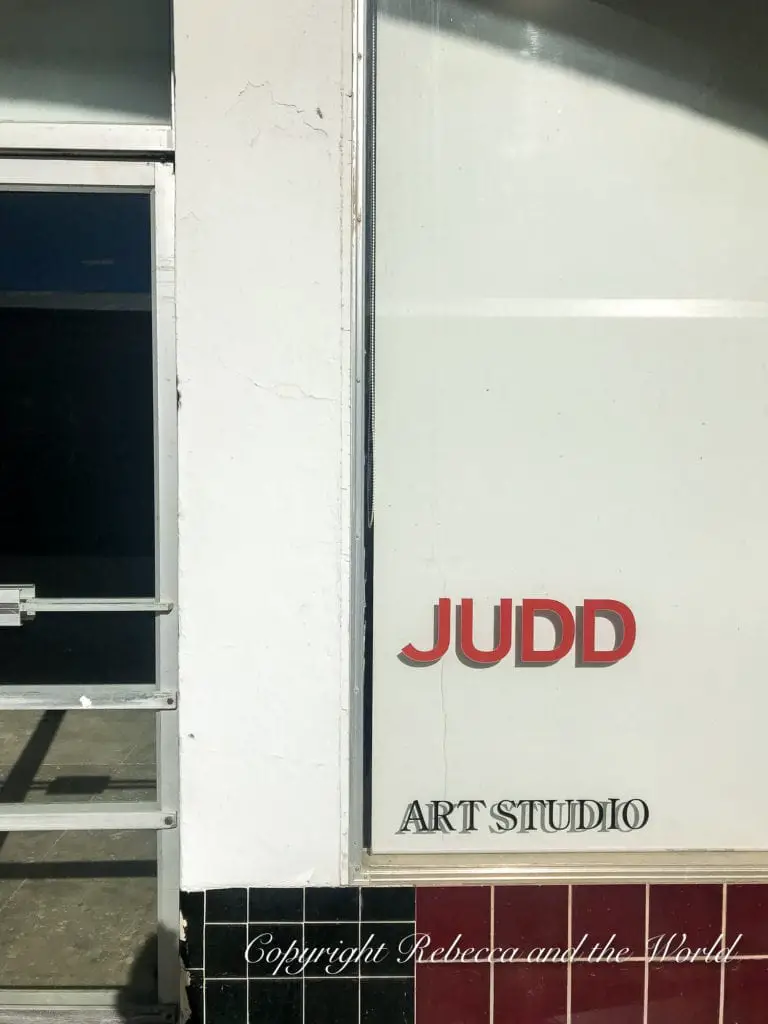 Ballroom Marfa: A converted dancehall, this is an essential place for any art lover.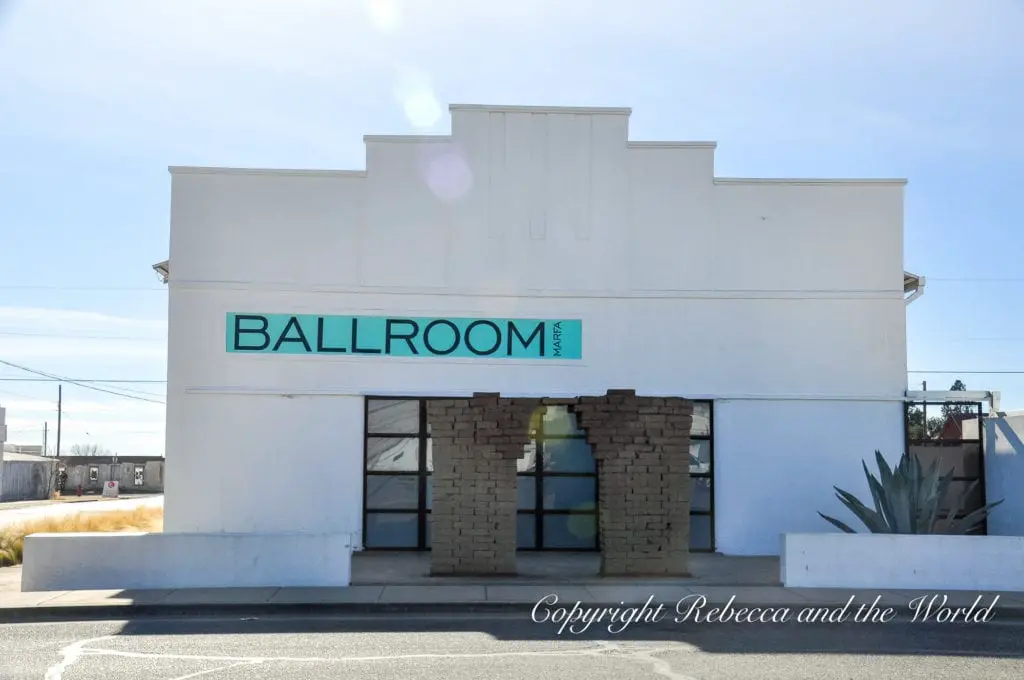 See the Marfa Lights: Car headlights? Campfires? Or UFOs? You decide. You may not be able to see the lights every night, but it's worth a try.
Star Party: About 40 minutes from Marfa is the McDonald Observatory, which hosts "Star Parties" every Tuesday, Friday and Saturday evenings. This is one of the darkest places in the United States, making it the perfect place to spot constellations. Suitable for the whole family.
Shop: Head to funky stores like Cobra Rock Boots, Marfa Book Co, Marfa Thrift Store and Marfa Soap for a unique souvenir to take home.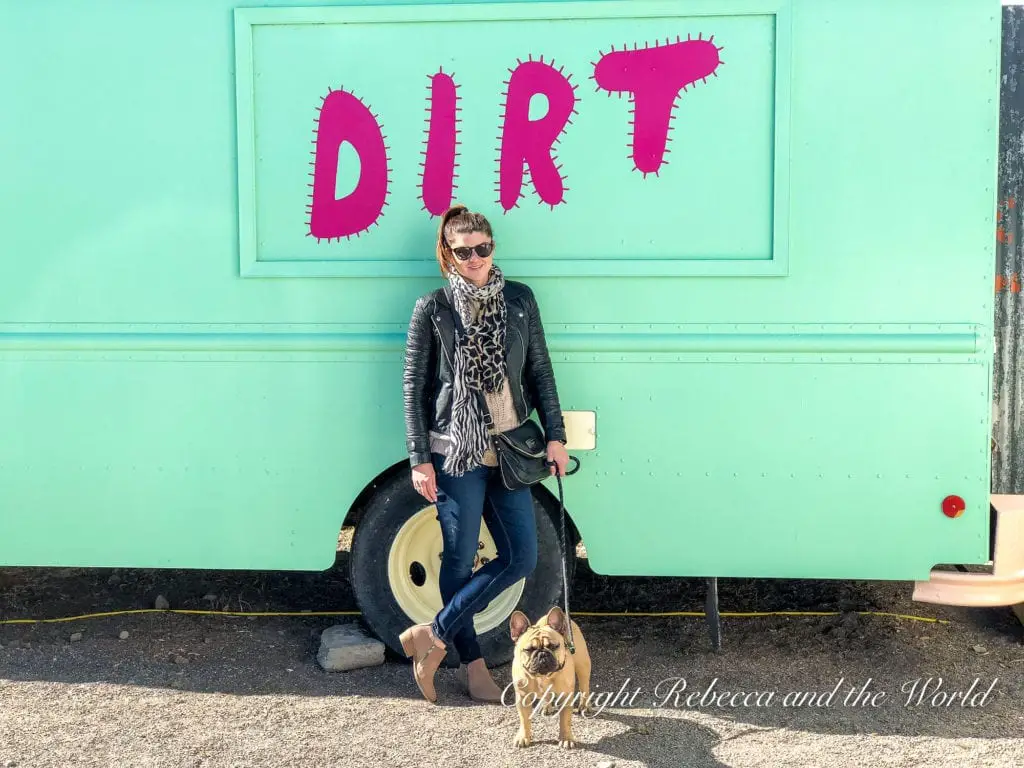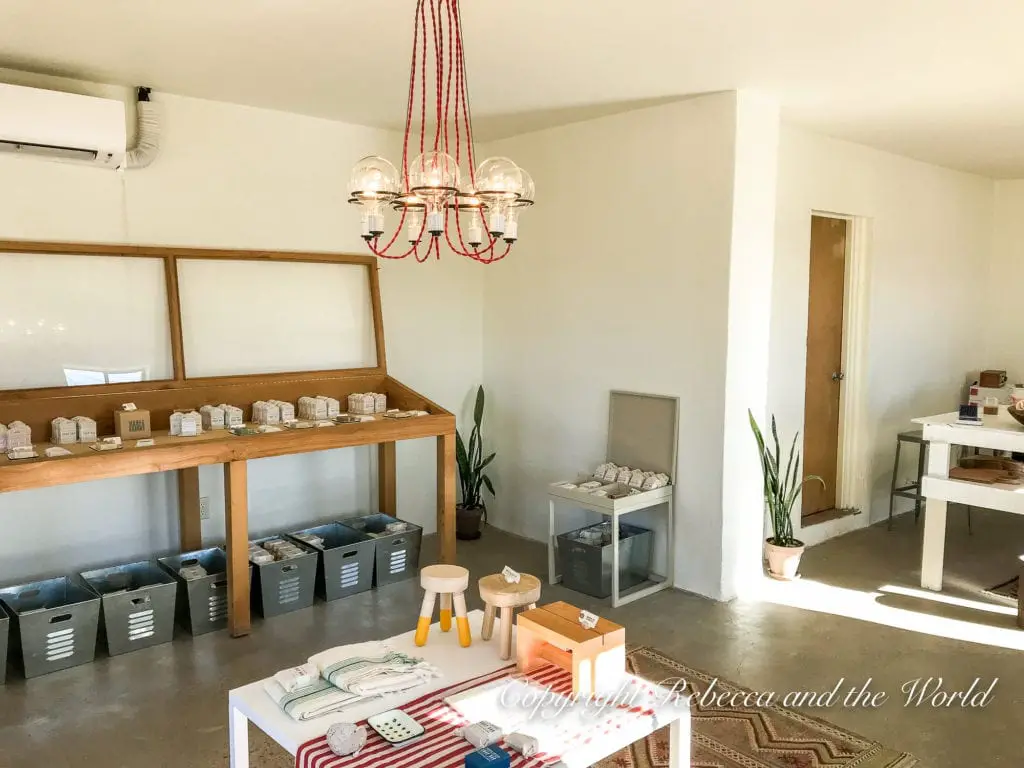 Have you made the trip to Marfa? What are your favourite places?
PIN IT FOR LATER: