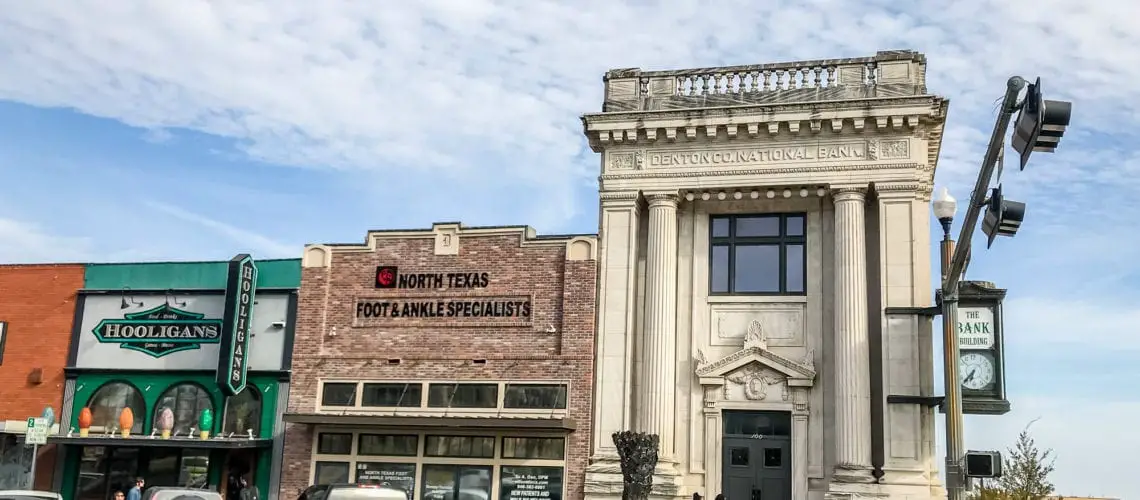 It's no secret that Texas is absolutely huge. There's a whole heap of places to visit in the state and it's hard to know where to even begin.
Enter one of D Magazine's most recent features, which covers day trips to 10 small towns around Dallas. Each trip is less than an hour and a half away. Being relative newbies to Texas, we decided that visiting each town would be a great way to get to know the state. Our first trip was to Denton.
College town
Forty five minutes northwest of Dallas, Denton has been a college town since 1890. With around 45,000 students attending two universities, the demographic of the town is certainly on the younger side.
What's not young are the buildings, many of which seem to have been around since the early 1900s. I loved this visual history of the town, and it reminded me of small towns in Australia. Many shops border Denton Square, the cultural and political hub of Denton. It's easily walkable and has a friendly vibe about it.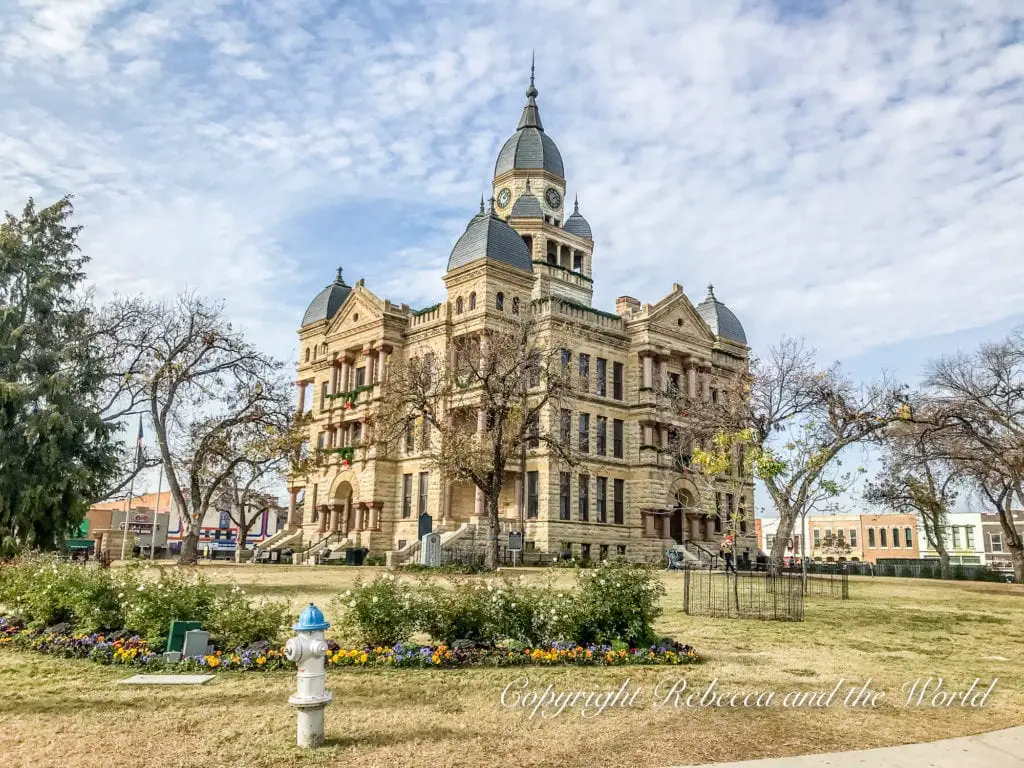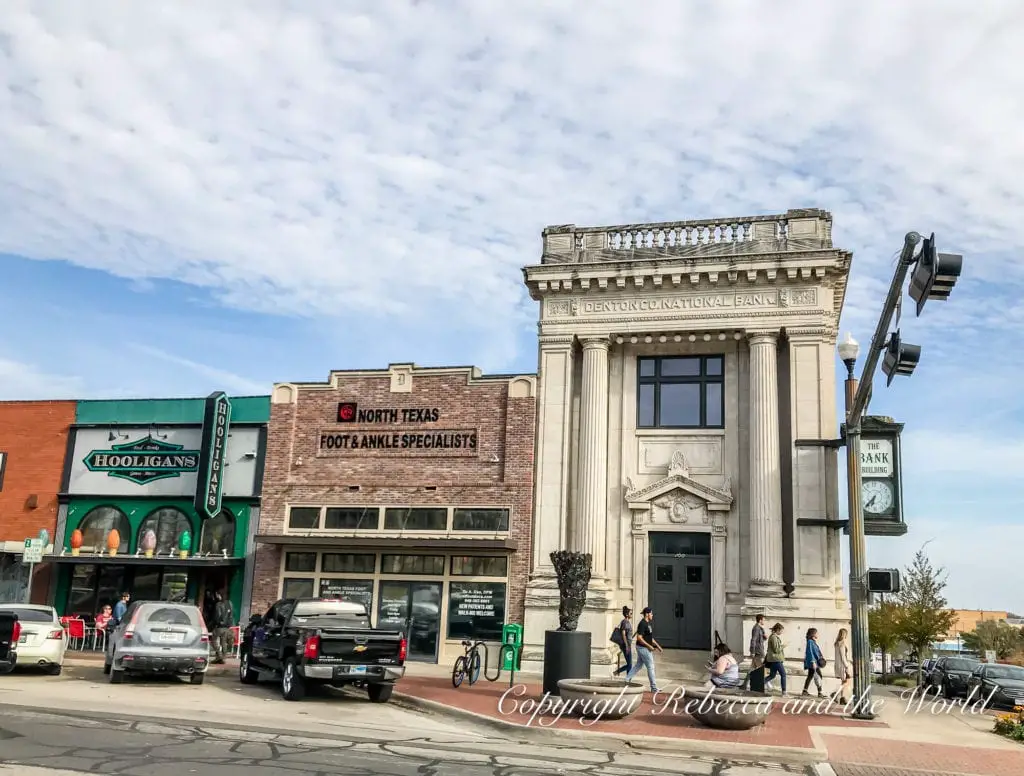 The town also apparently has quite the independent music scene, but we didn't see much of that during our day visit – you'll have to come check that out for yourself.
The best burger in Texas?
On the recommendation of D Magazine, we stopped by Barley & Board (100 W. Oak Street) for lunch. As is typical, I ordered the burger and my husband ordered a salad, completely confusing the poor waitress who delivered the food to our table. My husband immediately had food envy: the burger has to be one of the best that I've ever eaten – and I've eaten a few burgers in my day. Simple, with just two patties, cheese, pickles and a creamy sauce, it was perfectly cooked and something I'd drive 45 minutes to eat again.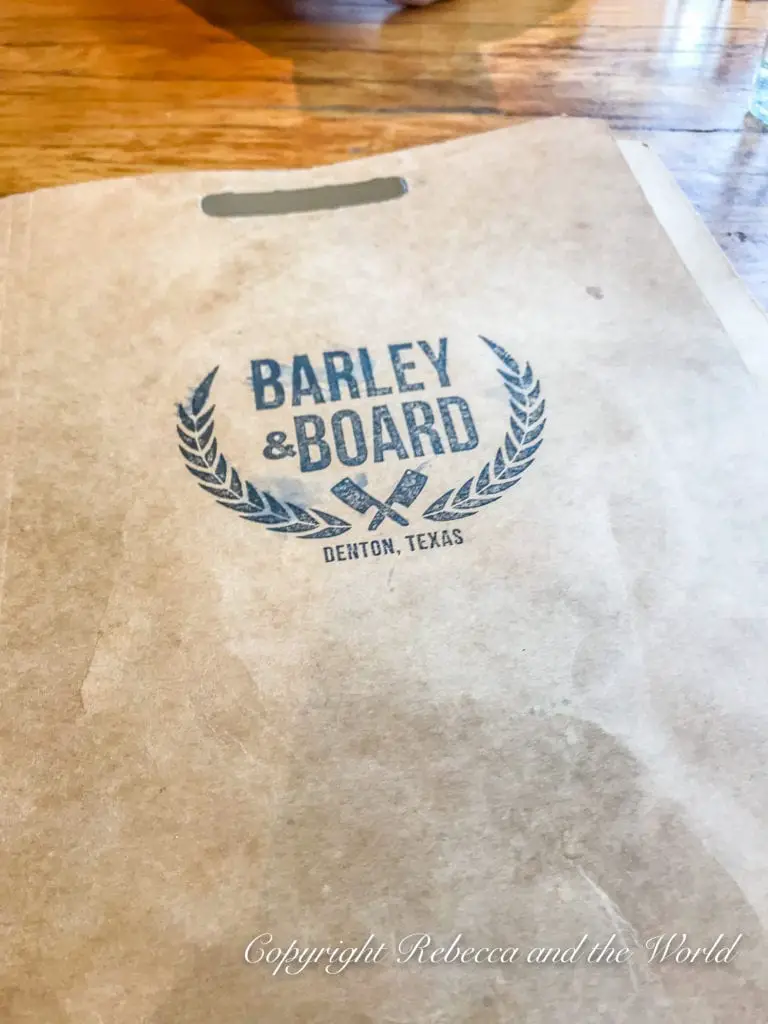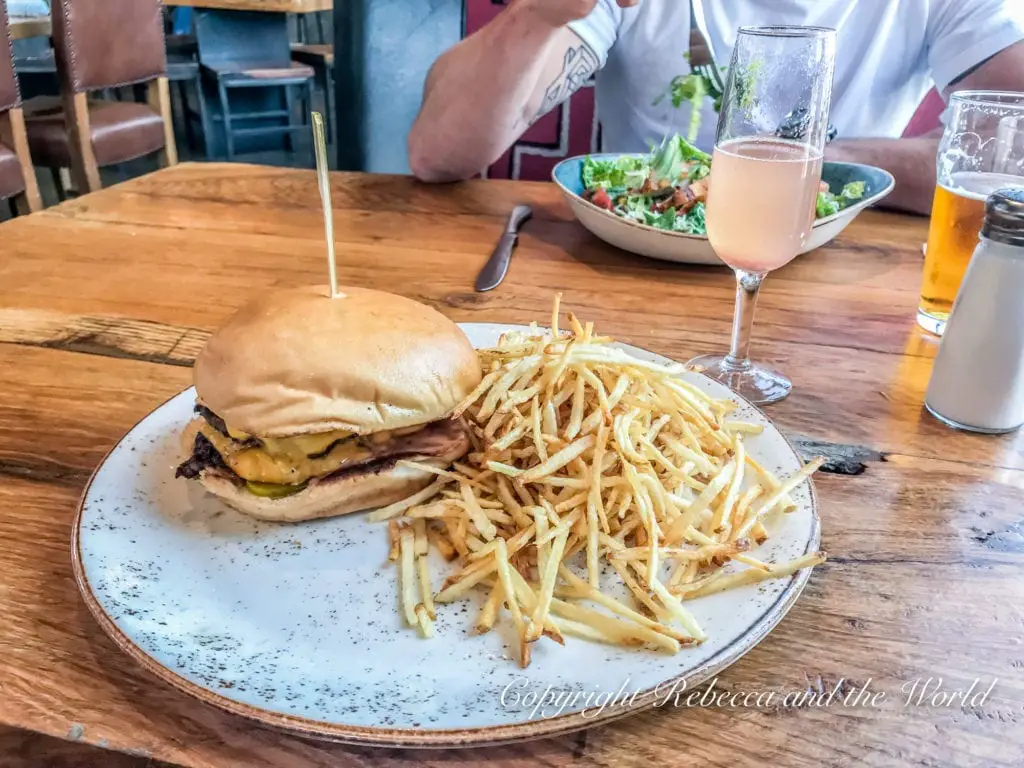 Second hand shopping
The shops around Denton Square seemingly have a higher than usual number of second hand stores, full of all sorts of bric-a-brac. Not to be confused with antique stores, these shops are more like the ones in which you find old toys that bring back childhood memories. Troll dolls, anyone??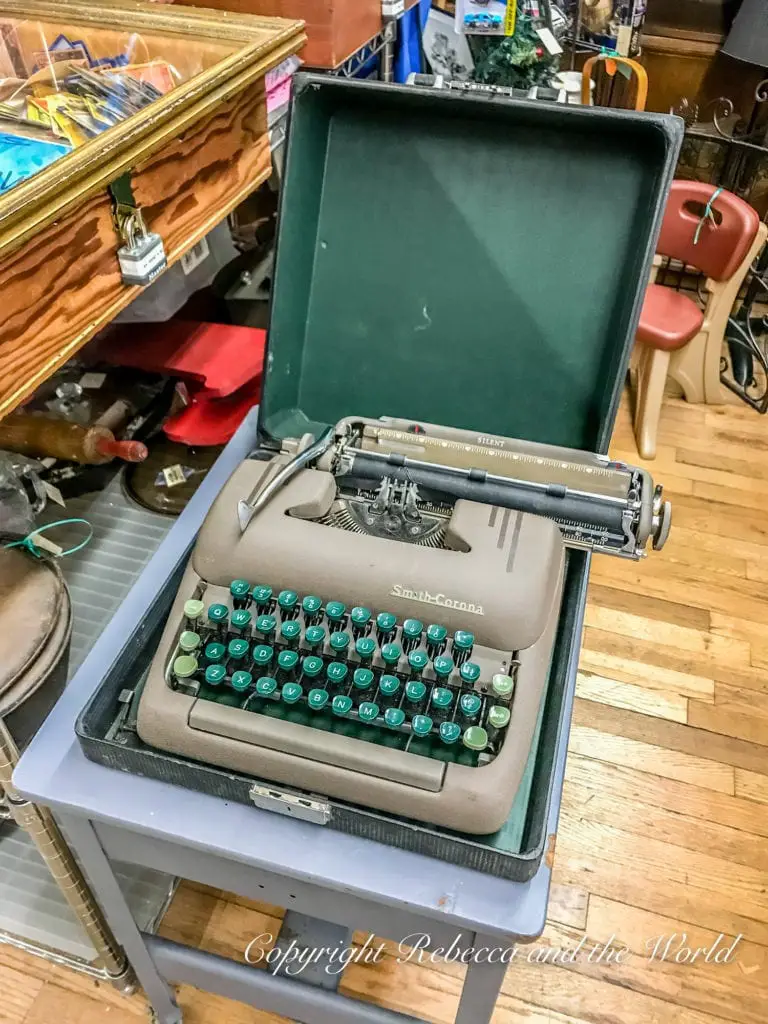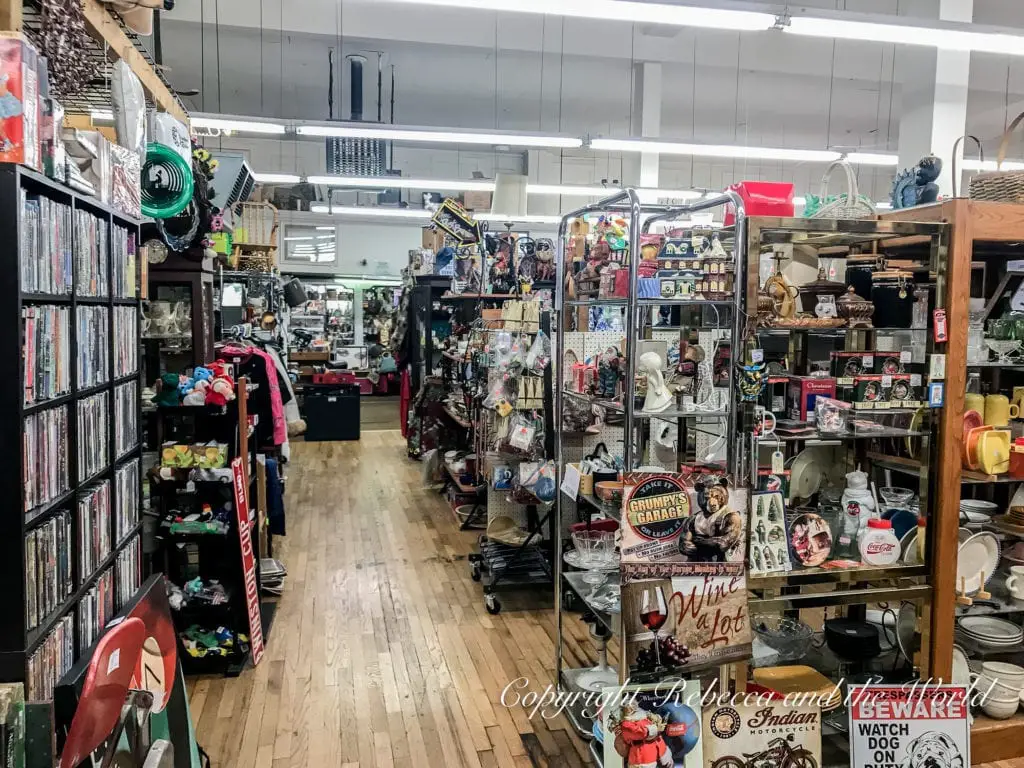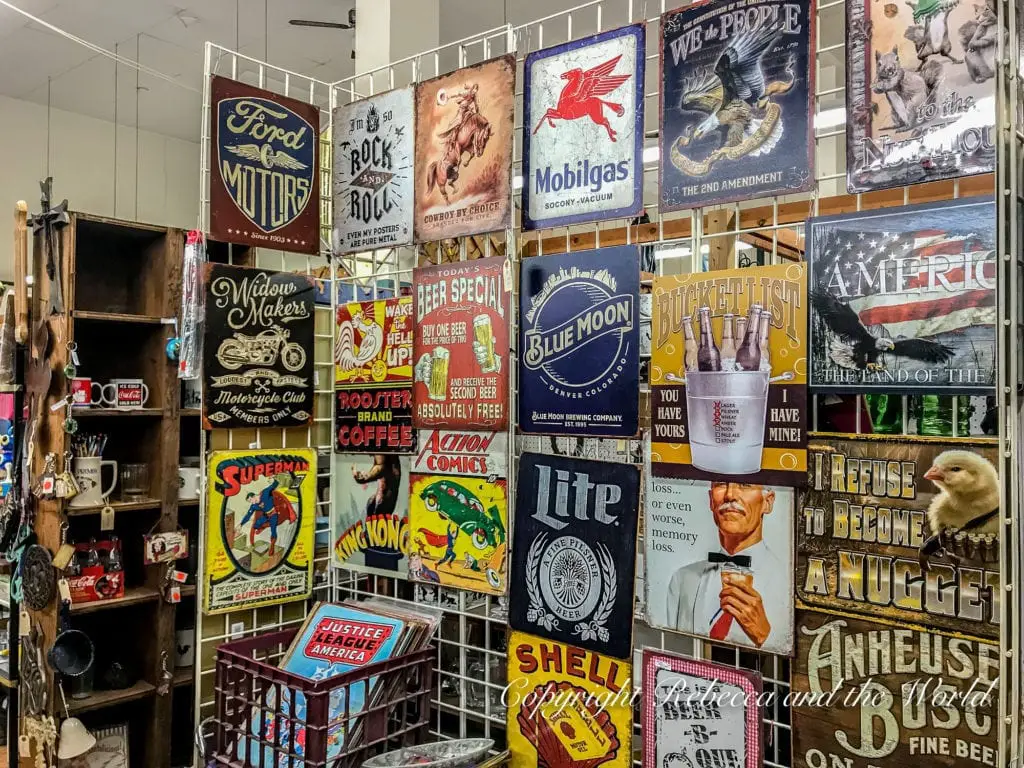 Where you will find some really great stuff is at Recycled (200 N. Locust Street), a huge book and record store. I found some gems here – and at great prices. Also includes a section for really tall people 🙂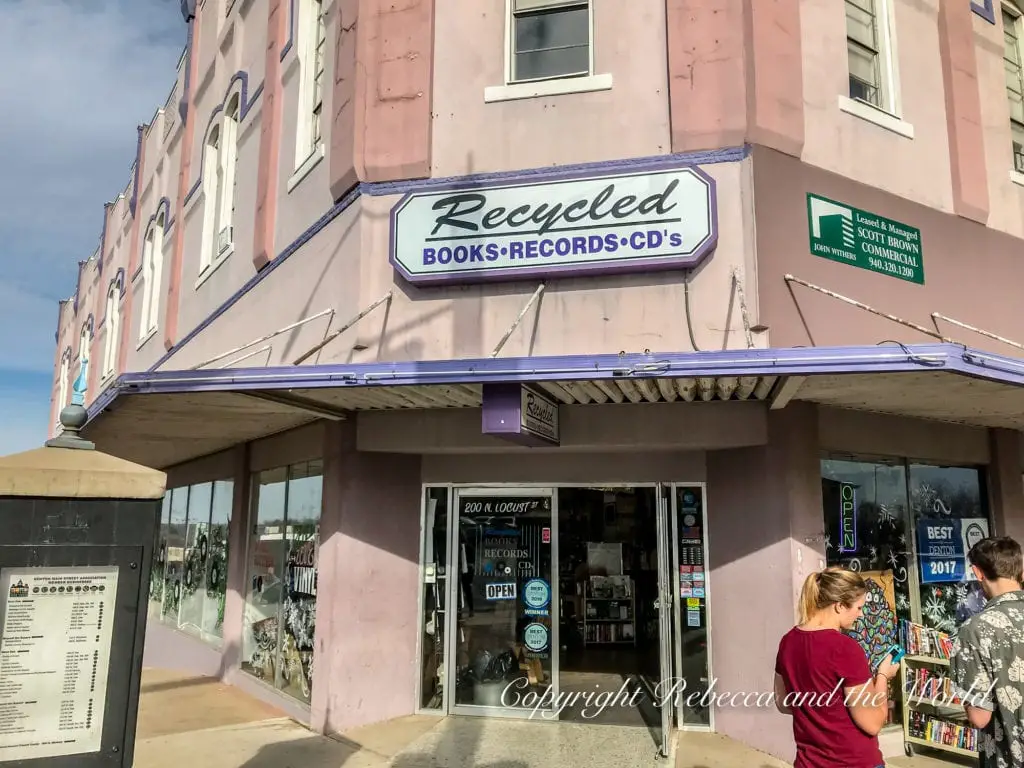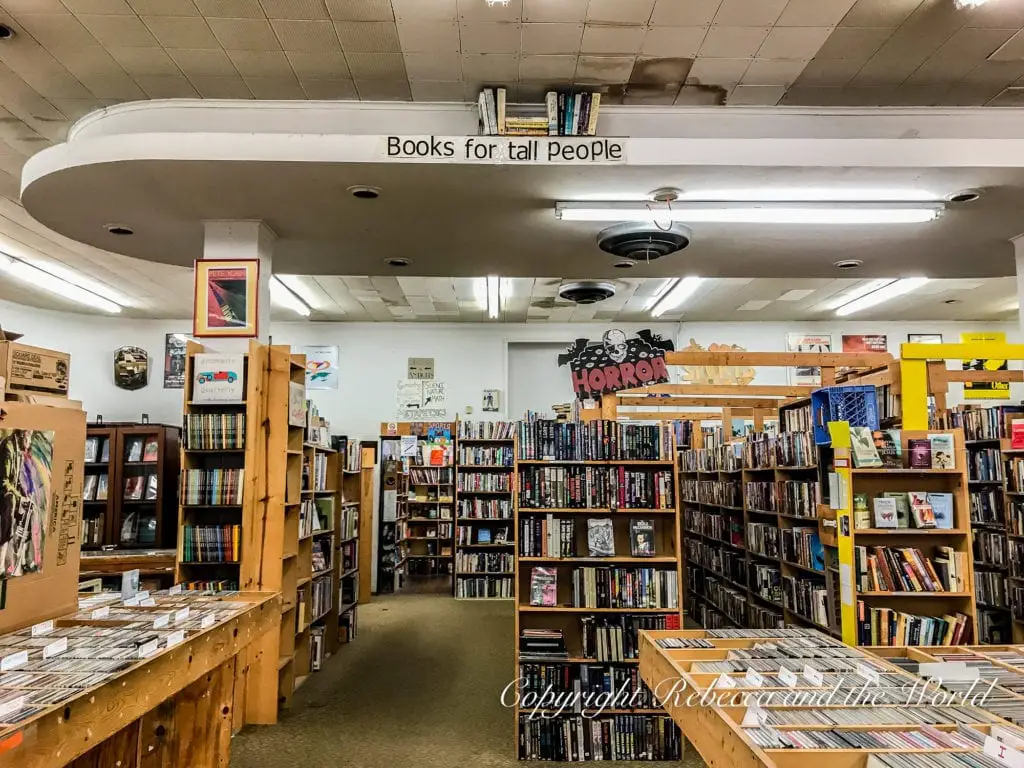 If you're looking to purchase something newer, the Norman Roscoe pop-up shop (109 W. Hickory Street) has great t-shirts, candles and cute items for the home.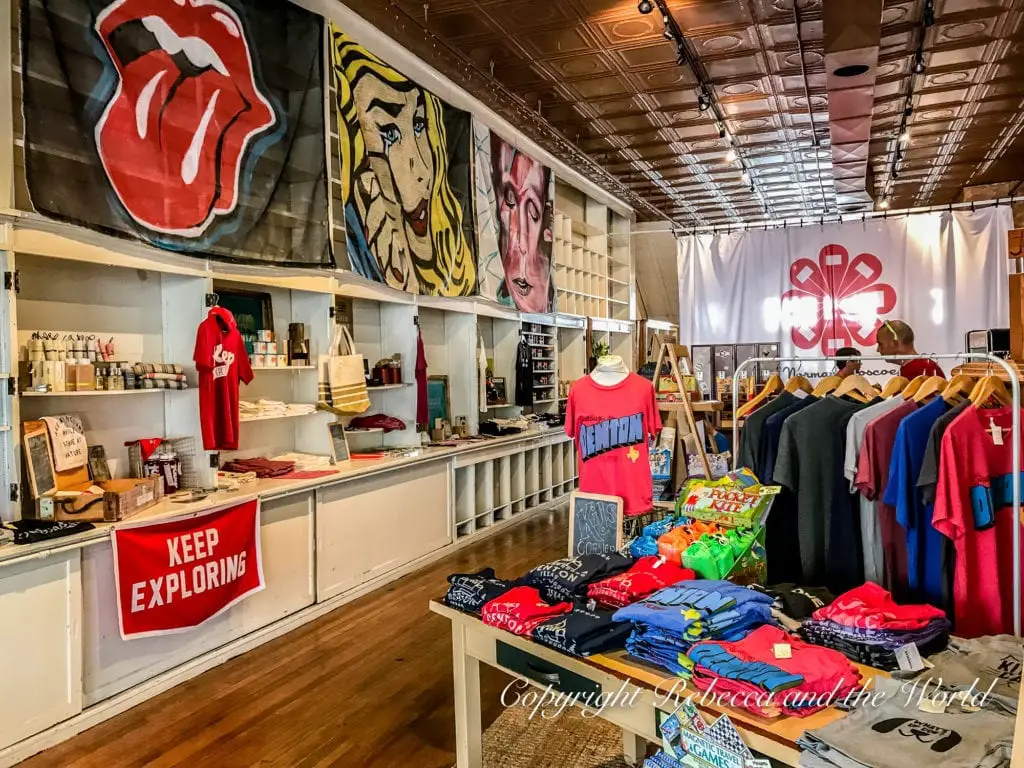 Sweets, sweets and more sweets
I love old-school sweet shops and Atomic Candy (105 W. Hickory Street) delivers for children and adults alike. They stock over 300 kinds of candy including international varieties.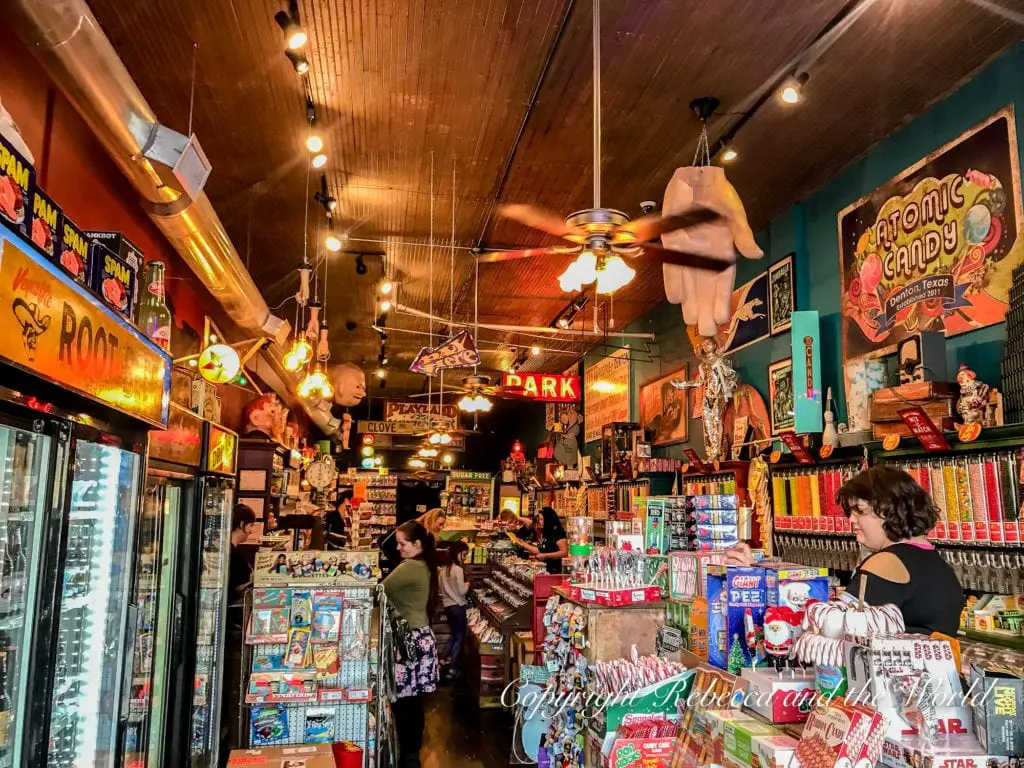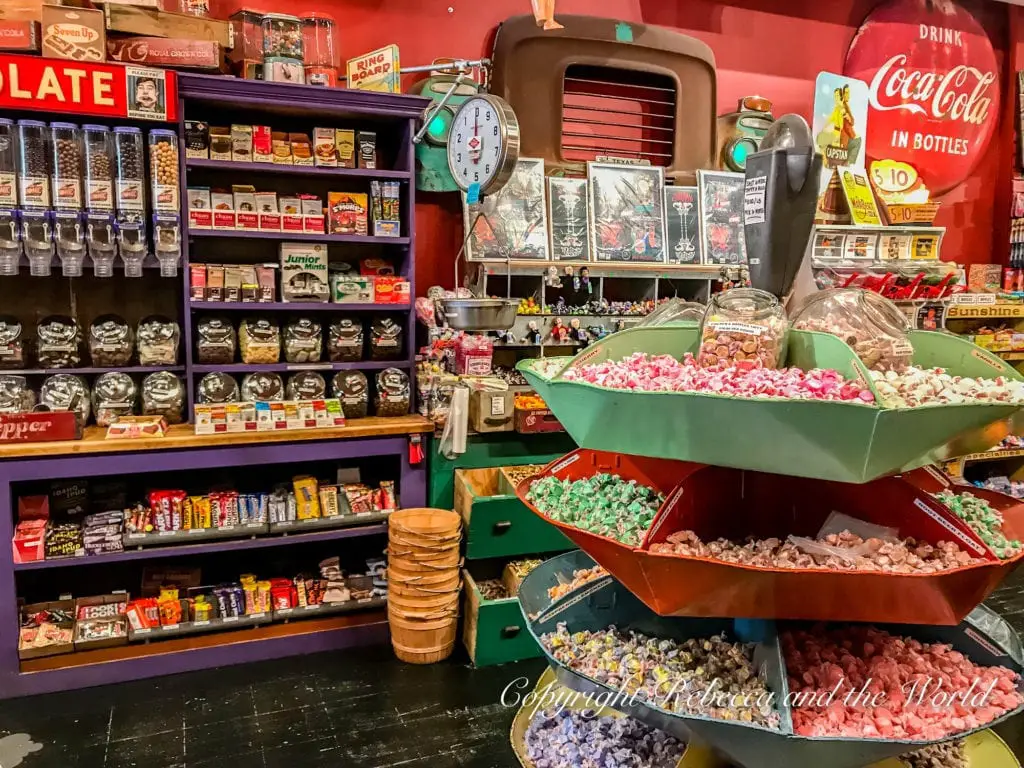 Street art
We didn't catch a lot of the wall murals that line the buildings from Fry Street to downtown, but we did see some art in action.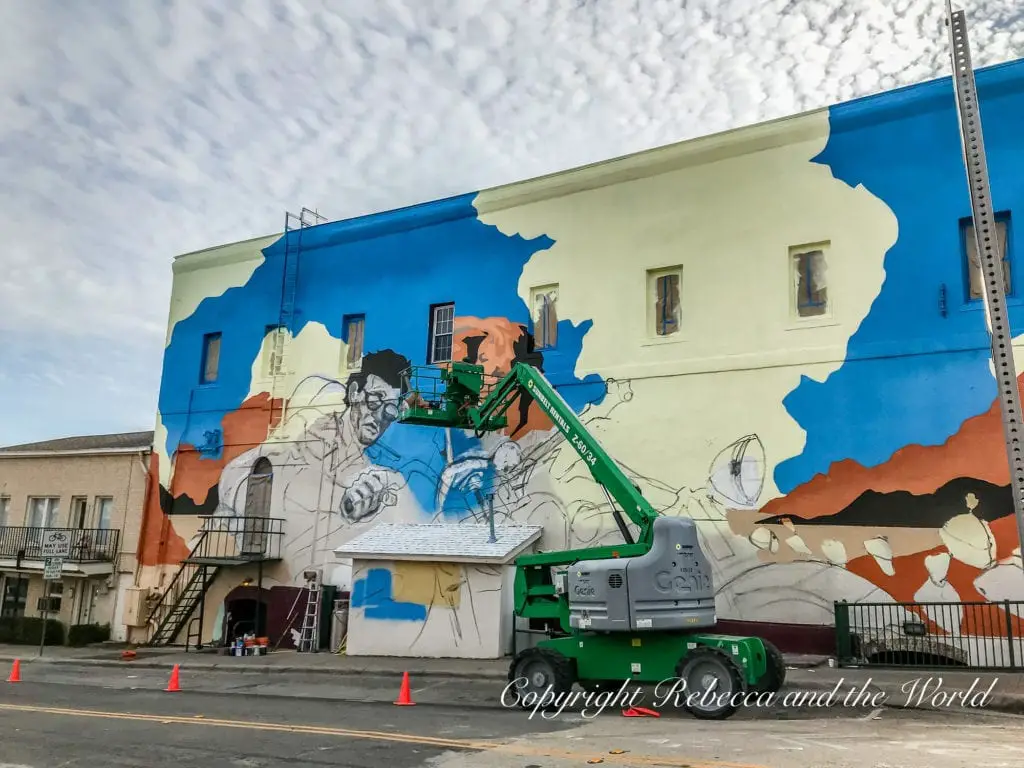 Cocktails in an old house
My husband has been following the Oak St Drafthouse (308 E. Oak Street) on Instagram from even before we moved to Dallas. He was finally able to visit this cool bar in an old house.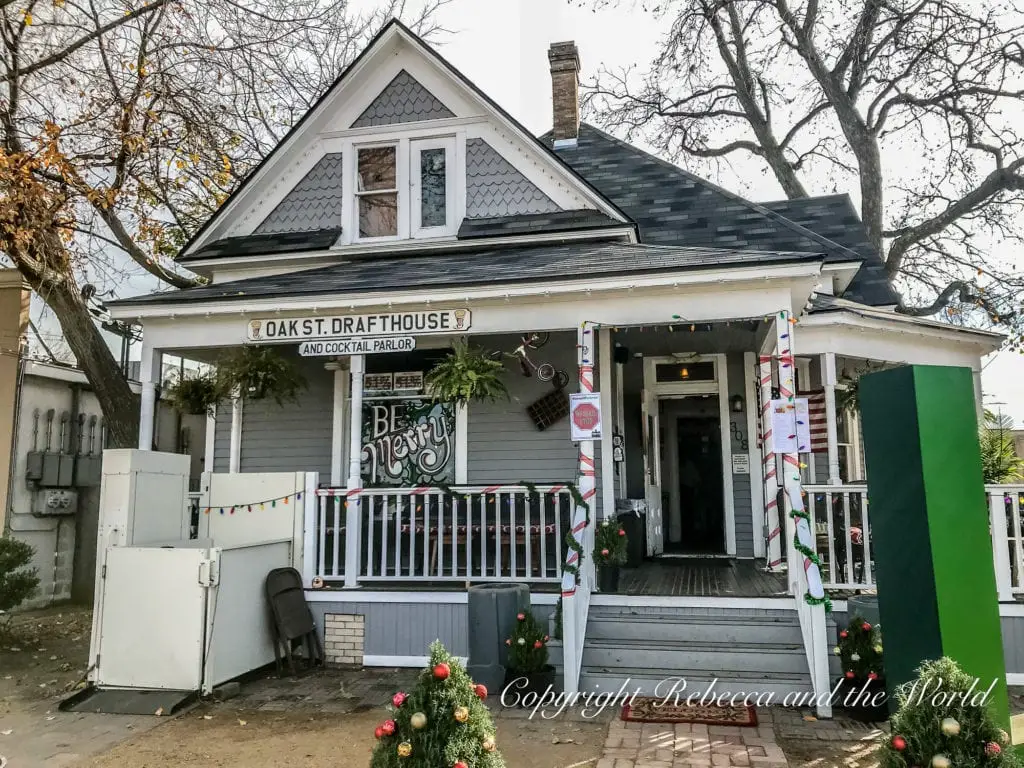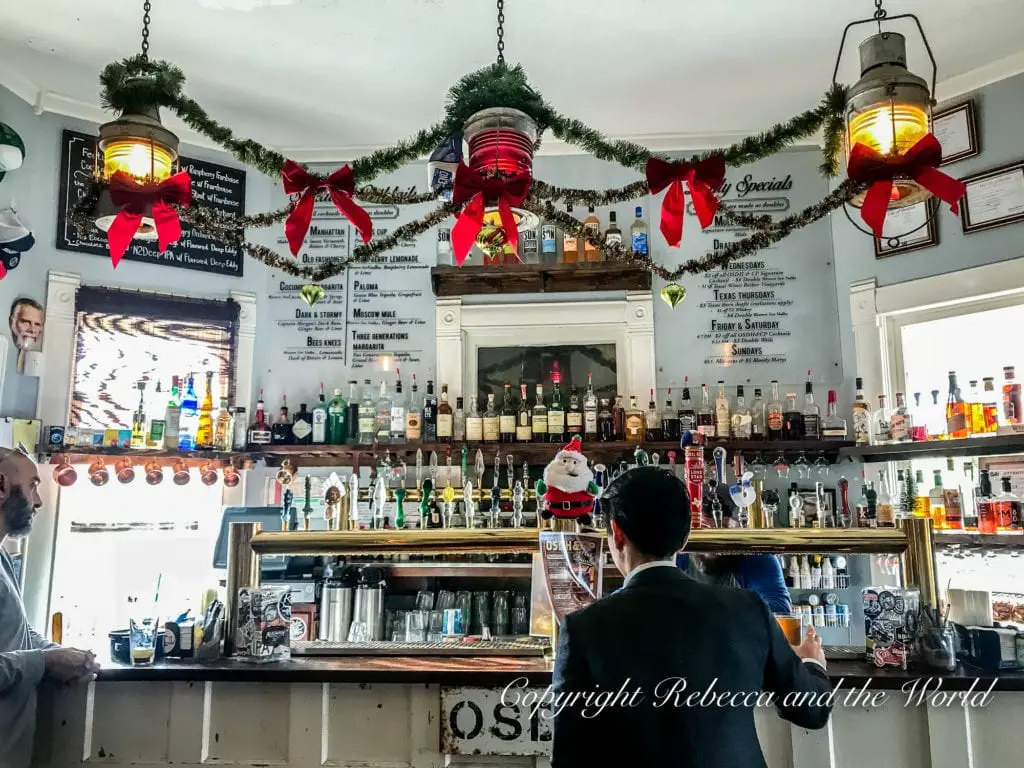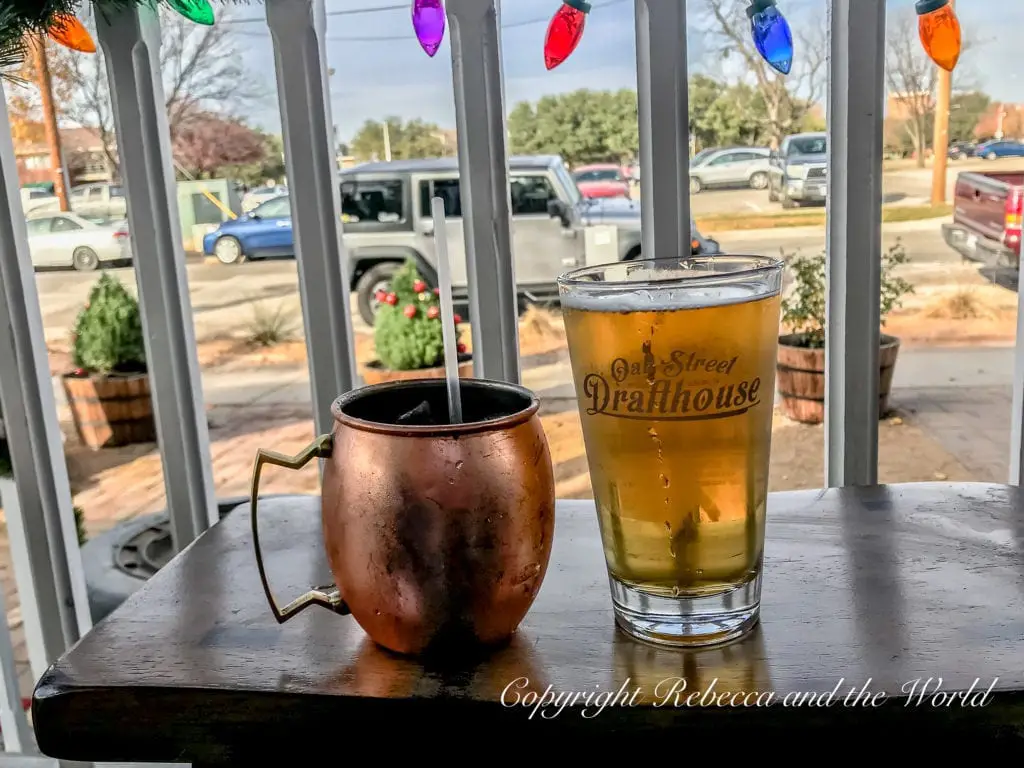 Have you taken a day trip to Denton before?
PIN IT FOR LATER: