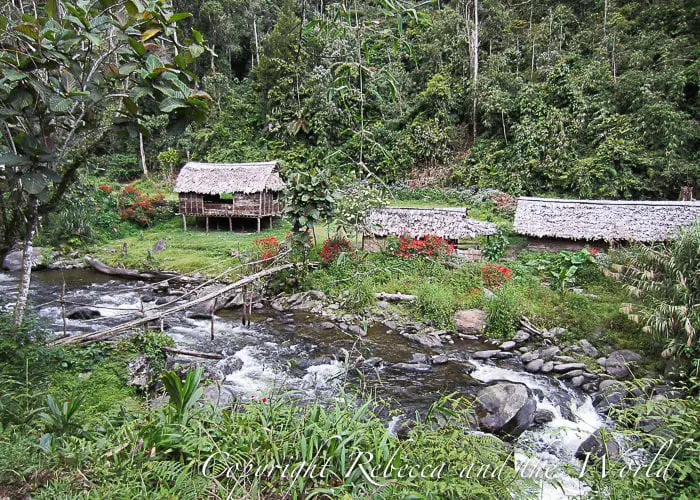 Read day one, day two, day three, day four and day five first.
Today is our longest day on the track.
We leave camp at 6.30am, and walk to Myola Lakes, a side trip that many trekkers don't take. We have the huge expanse to ourselves. As we sit on the hillside, looking over the dry lake bed, Wayne tells us that the area was used as a dumping ground for food and supply drops for the Australian troops. It took them a while to figure out how to do this properly, and for many months they lost around half of all the goods because they were dropping them from too high.
The area is considered tambu, or taboo, to local people as it's unknown how the lakes were formed and why they are dry.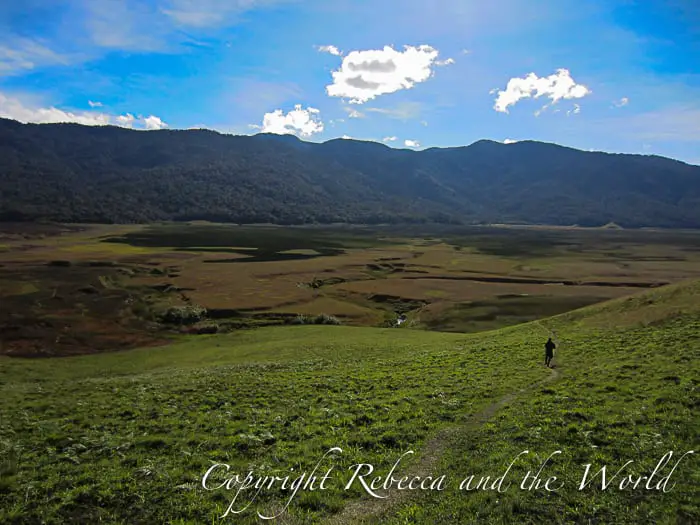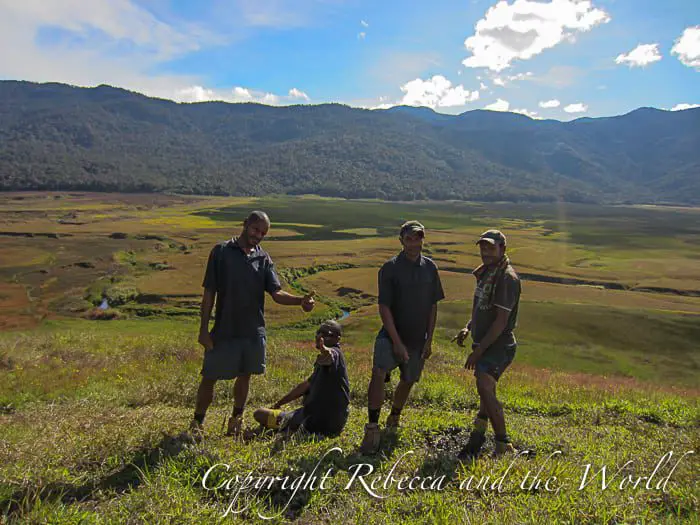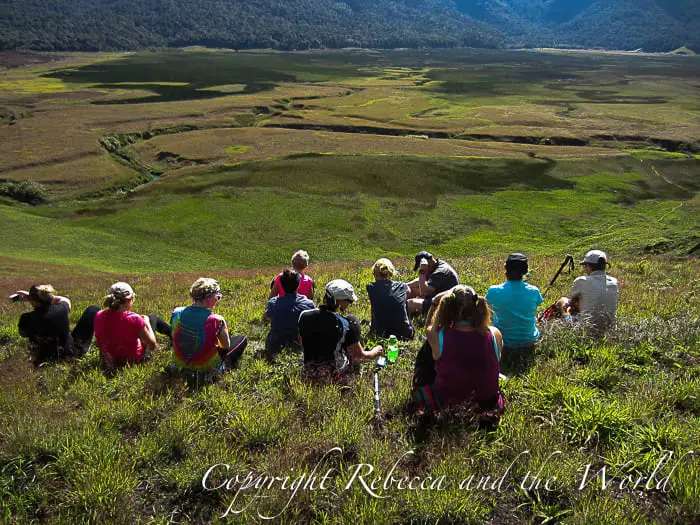 We continue on, heading back to the track via the Moss Forest. The path here is at times invisible, and it feels like we are cutting our way through and forging a new pathway.
We climb to the highest peak on the track, Mount Bellamy, at 2231 metres high. A little further on we reach The Gap Lookout, and we can see through the Kokoda Gap, envisioning our end point beyond the mountains that lay before us.
After morning tea, we climb a small hill and through the trees we can hear the boys singing. They've set up an impromptu concert and we sing together, including a rousing version of "Old Macdonald had a farm". Rejuvenated, we kick on and stop for lunch at Templeton's 2 Crossing.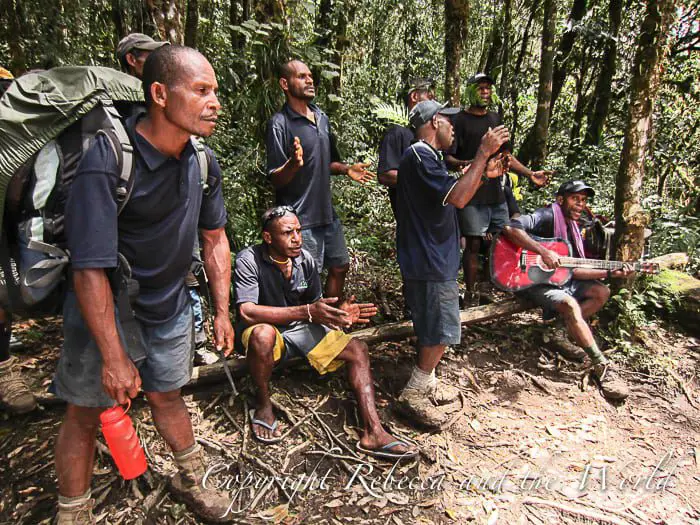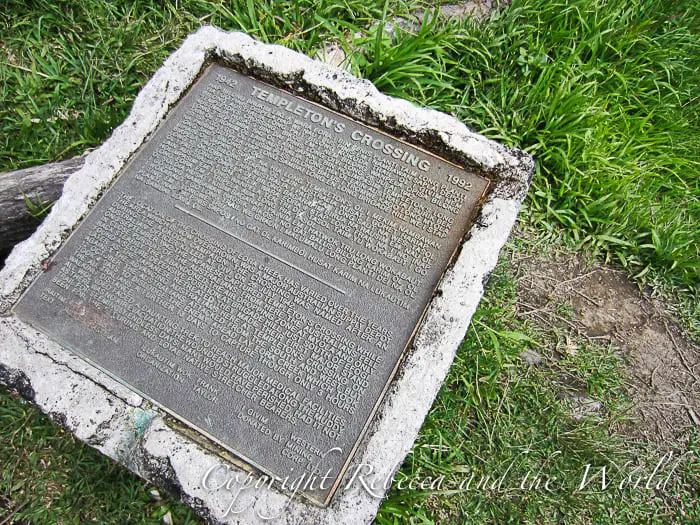 As we eat, the sky ominously turns dark and clouds quickly roll in. It's not long before a few drops fall from the sky and we move inside to finish eating. By the time we've finished our lunch, the water is coming down hard, and the hut is surround by a wall of water rushing from the eaves.
We know we can't stay here – who knows how long the rain will last? We put our pack covers on, don hats to keep the water off our faces and rush out into the rain.
We move faster than we have before. Surprisingly, the rain makes it easier to see where we are going, as it washes the mud off the rocks and roots. Our boots and socks are soaked and mud is splashed up our legs. Throughout it all, I keep reminding myself that the Diggers endured this weather day after day, with little shelter and no fire at night to dry themselves out.
Finally the rain subsides, but it leaves behind muddy paths that we slosh our way through.
We take a short path off the track to see piles and piles of mortars and grenades that were discovered only a few months ago. I query whether they have been checked and detonated yet, given they were only so recently found, and quickly head back to the path when the answer is no.
That night, we dig trenches around our tents to keep the water out. We camp at Eora Creek which has swelled with the day's rain. The rain doesn't stop throughout the night, and it's accompanied by an amazing storm that lights up the sky, thunder cracking and rumbling as we eat dinner by candle light.