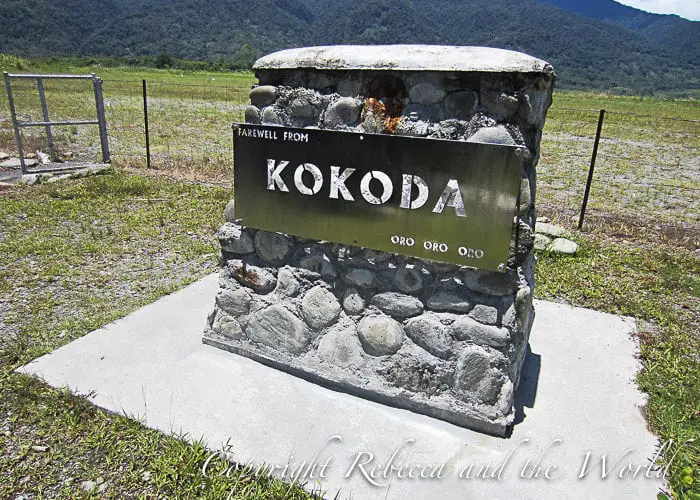 Read day one, day two, day three, day four, day five, day six, day seven and day eight first.
Our last day. It's a bittersweet moment – a mix of a feeling of accomplishment and yet sadness at something being over.
We have a lazy start to the day – Kovelo is only 20 minutes' walk from Kokoda – but before we leave we are decorated again. The boys' families have brought us grass skirts, and we are adorned with more flowers and leaves before we have a small ceremony.
One of our group reads a poem, and then we all sing a song that we have written. The boys give us gifts, and I am handed a tapa cloth bag and carved pole from Wilford, my porter. There are many tears.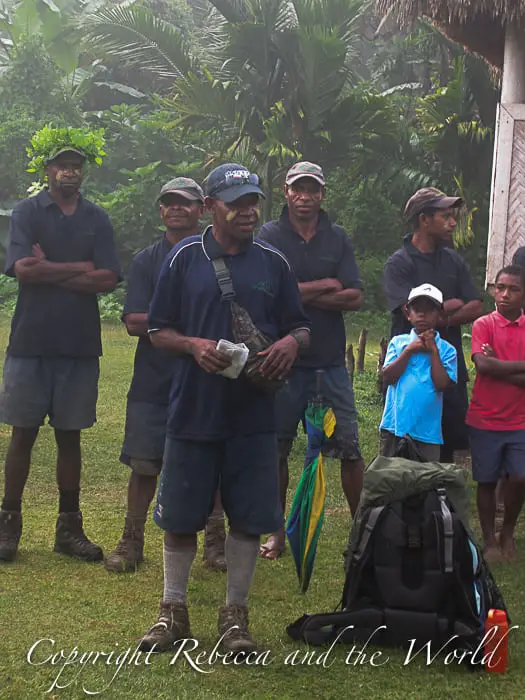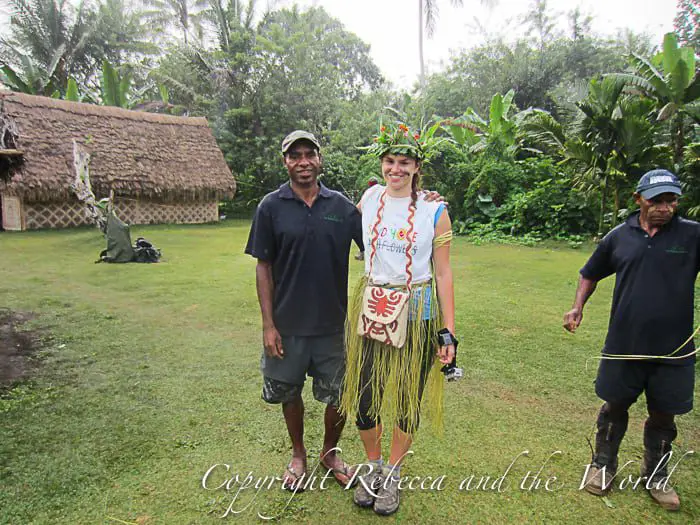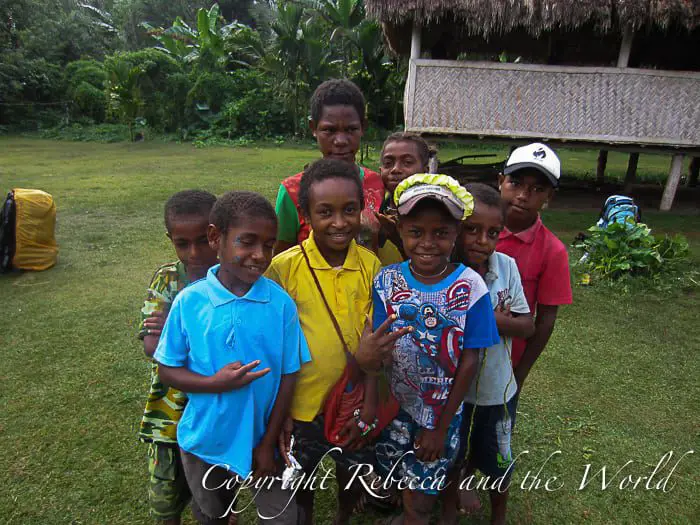 As a group, we all march toward Kokoda. Our group has grown with the addition of the boys' families. We stop for photos at the archway that signifies the end of the track, in disbelief that it's all over.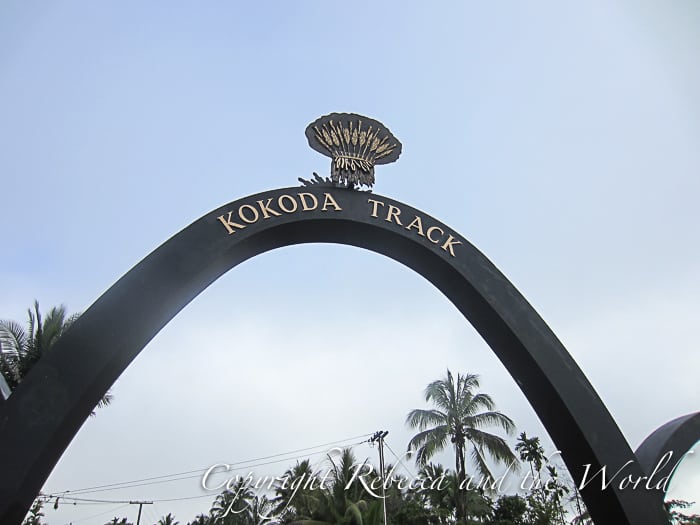 As we walk through Kokoda town, people stop and yell "oro, oro" to us, impressed with our beautiful bilas.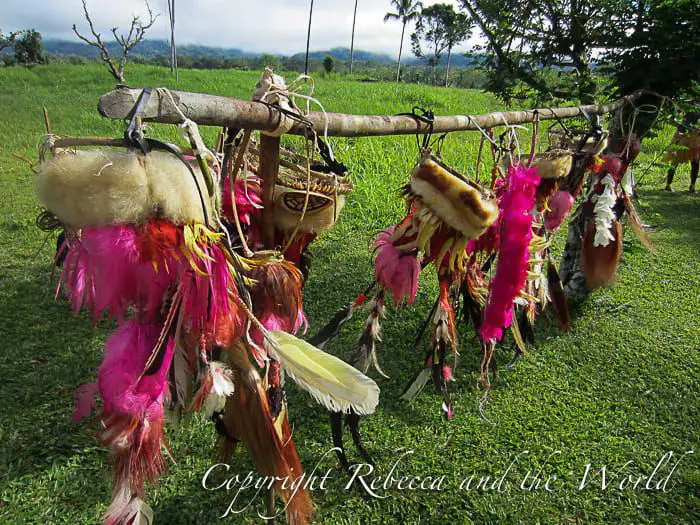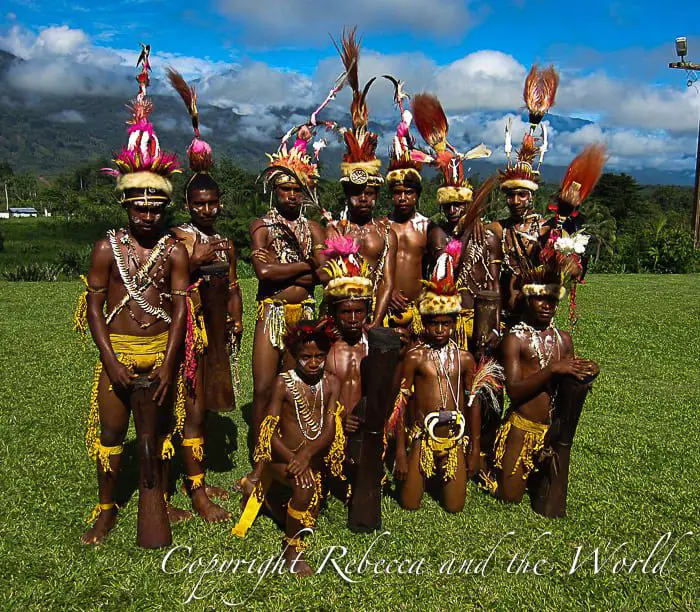 Today is Kokoda Day, recognising the Fuzzy Wuzzy Angels and the track itself. There is much singing and dancing from various village groups, and we are swept up in to the festivities. We are part of the procession to the main stage area and watch as the Australian, Papua New Guinean and Oro Province flags are solemnly raised.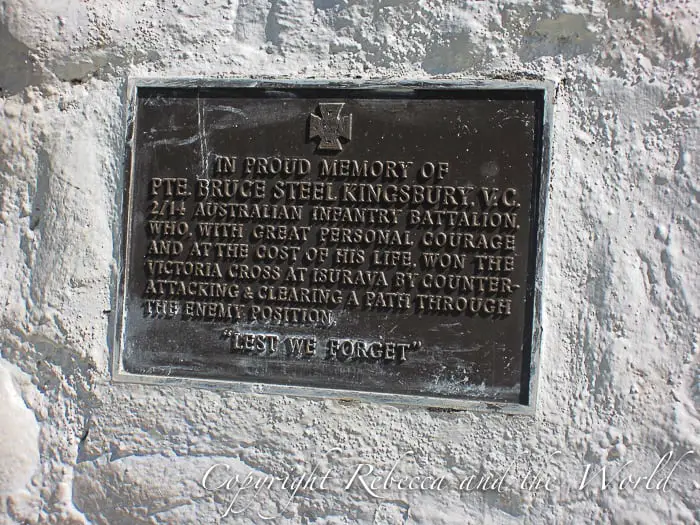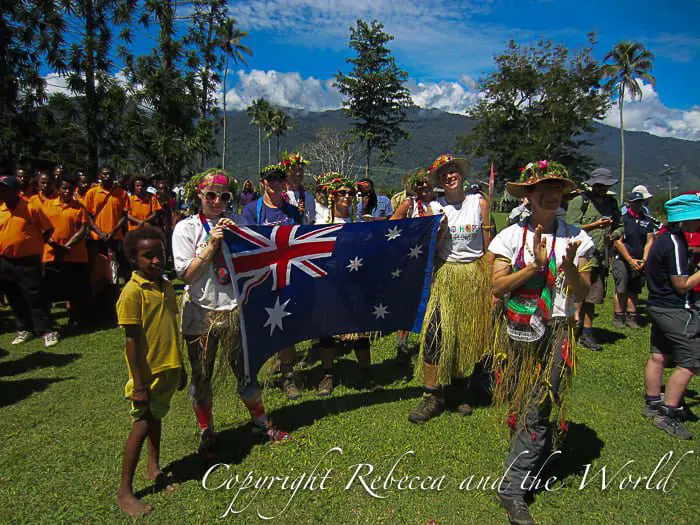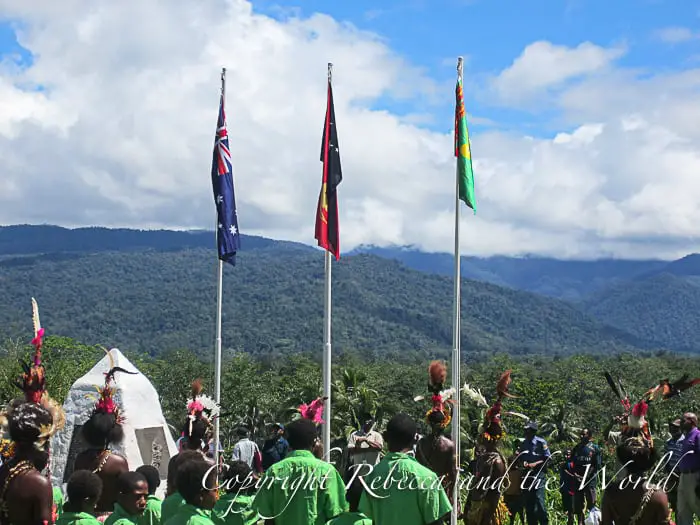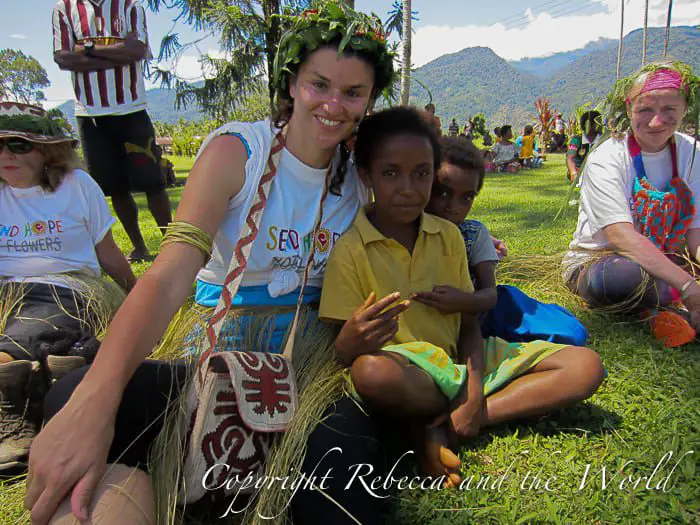 Later, when the official ceremony is over, we walk as a group to the airport. The kids beg to carry our backpacks, some of which are almost as big as them.
We board our plane to return to Port Moresby, and as we fly over the hills we look down and see from above what we've walked through. From high above the track cannot be seen, but we see the mountains we've walked over and around.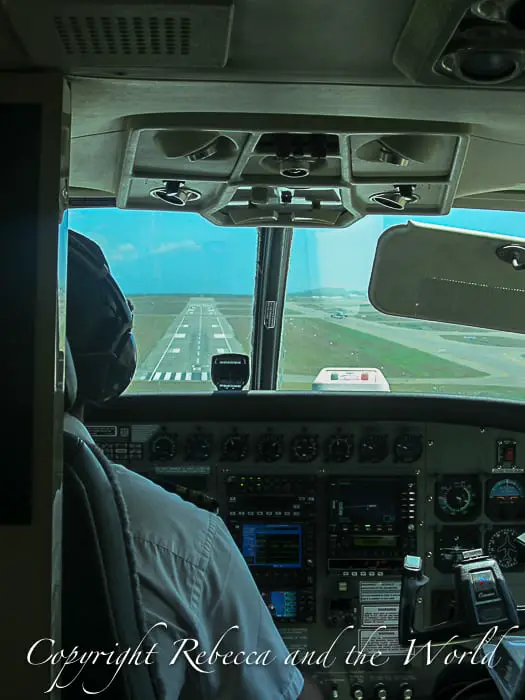 We've done it. We've walked the Kokoda Track.