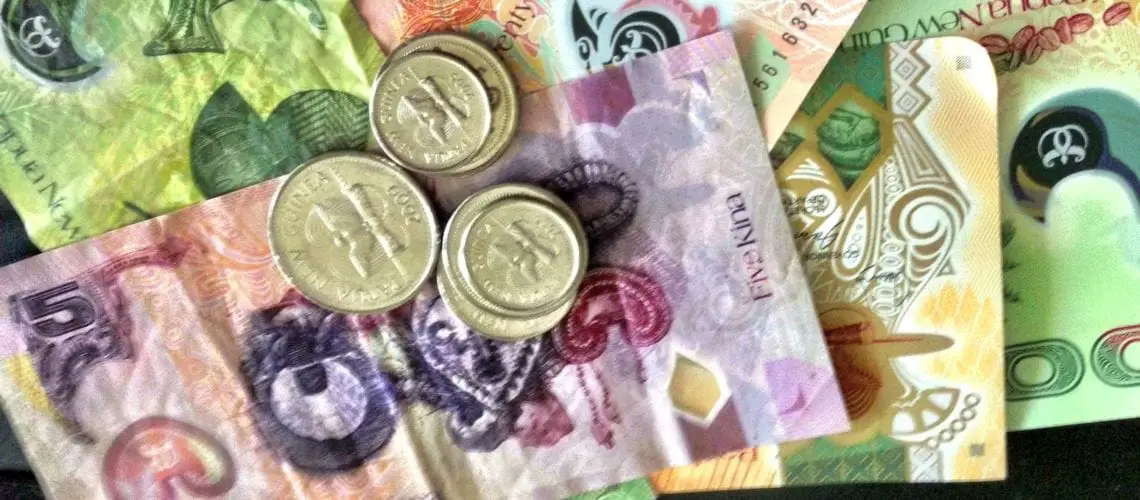 I often get emails from people who are considering moving to Papua New Guinea, asking what life's like here. After "is it dangerous to live in Port Moresby?" (I'll write a post on that later) the second most-asked question is about what it costs to live here.
A recent article on affordability of cities put Port Moresby at number eight in a list of the world's most expensive countries. The cost of living in Port Moresby often surprises people. I guess because it's considered a developing country people expect the prices here to be similar to those in countries like Thailand or Indonesia. Not so, unfortunately.
I've lived here for just over a year and a half now and I think things are getting slightly cheaper as more options become available, but Port Moresby remains an expensive city.
I did a quick scout around the supermarket of some common items to give you an idea of what groceries cost (K = Papua New Guinea Kina, the currency):
Loaf of bread (Boroko Food World brand, 680g loaf): K5.65
Fresh milk (2 litres of fresh Pauls milk): K19.95
Long life milk (fresh milk is so expensive!): K3.95 for one litre carton
Carton of 10 jumbo eggs: K9
Yoghurt (Low fat Vaalia yoghurt, 900g): K23.41
Toilet paper (Kleenex Cottonelle six-pack): K11.95
Sugar (Ramu brand, one kilo): K5.30
Flour (plain, Flame brand, one kilo): K4.74
Bananas (local): K6.95
Apples (pack of 8 imported): K9.84
Mushrooms (button): K48.45 per kilo (Swiss brown mushrooms are around K70 a kilo)
Strawberries (punnet): K17.99
Ice cream (Cadbury two-litre Crunchie ice cream): K22.27
Chicken breast fillets: K41.46 per kilo
Porterhouse steak: K42.90 per kilo
These prices are from the new Waterfront shopping centre on 12 January. The exchange rate on this date was roughly US$1 = PNG Kina 2.07 (for ease, just halve the prices above and below to get a rough equivalent in US dollars).
A lot of fruits and vegetables are imported which really puts the prices up. There are so many wonderful fresh fruit and vegetable growers around Papua New Guinea, particularly in the Highlands, but the lack of infrastructure means it's difficult for those growers to get their produce to Port Moresby. I've been to markets in Goroka and Kokopo and the prices were 1/10th of what we pay for imported fruit and vegetables here in Port Moresby. I filled a bag with sweet potatoes, delicious pineapples and huge avocados to bring back on the plane!
Often you can pick up bags of pineapples, bananas and mangoes out the front of Boroko Food World. These are grown in Sogeri, just out of Port Moresby. A guy was selling the most delicious pineapples out the front of the Duffy clothing store a few weeks ago; a bag of five pineapples cost K20. You'll always see people selling fresh mud crabs on the street too, but I don't know how to cook these (I'm too scared to cook them alive!) so have never bought them.
So what about other items?

Mobile phones
Digicel is the major telecommunications provider here in PNG. I grabbed a brochure on the plans that Digicel offers, and here's just one example, the Plus plan:
Monthly fee: K30
Bundled minutes: 140
Bundled SMS: 40
Effective rate per minute: 46 toea
I think the cost of mobile phone calls aren't too bad. I have an iPhone and make calls and access data and probably spend around K150 per month – which is more than I spent in Australia, but not as expensive as I thought it would be. I haven't found any of the cap plans that are really common in Australia.

Cinema
The new Paradise Cinema opened in Port Moresby recently and it's really well run. We get all the latest films as soon as they come out in Australia – sometimes even sooner.
Premium: Adult K40, Child K25
Standard: Adult K25, Child K20
3D movies are slightly more, and prices decrease on Super Tuesday.

Eating out
I'll do some restaurant reviews over the coming months, but eating out is expensive in Port Moresby, much more so than other countries (particularly the US where the price of food always makes me want to order SO much more!).
The other night I ate out at Airways Hotel, in KCs Deli. Some examples of meals and prices at the Deli and Vue Restaurant:
Sicilian flatbread pizza (delicious, by the way!) – K45
Mud crab lasagne – K39
Salmon and tiger prawns – K85
Pan seared pork loin – K90
Beef burger – K59
Chicken nachos – K46
Chicken Caesar salad – K32
At the Yacht Club (the best place to see a gorgeous Port Moresby sunset), I had grilled fish and chips for lunch last week for K39.
These are just a few examples. If you're considering moving to PNG, I'm always happy to help out with any questions you may have.
And for the PNGers out there, feel free to add to this!