I've always wanted to visit Russia. So when I had the chance this year, I jumped at it. I visited Sakhalin, an island on the Far East of Russia, closer to the South Korea and Japan than it is to the nation's capital, Moscow.
I spent more time in the office than I did outside, unfortunately, but here are a few observations and photos from my quick visit to this fascinating country (all photos taken on my iPhone).
I was surprised to find that Russian food was absolutely delicious. Particularly in Sakhalin, where seafood abounds: I chowed down on prawns the size of my palm, scallops the same size, bread filled with cheese and fried, cheese platters, freshly baked pastries and cakes, and delicious vegetable salads.
My colleagues taught me how to drink vodka properly, and we threw back a few glasses accompanied by pickled vegetables. I went through the rituals associated with the drink, clinking glasses lastly with "a man who is not my own" and making sure I didn't put my glass down on the table before I drank – that would mean a whole new round of cheers.
Restaurants were interesting, with some quite kitschy decorations to brighten them up.
A wander around the capital of Sakhalin, Yuzhno, revealed Communist era-style buildings, concrete, crumbling blocks, alongside beautifully decorated churches.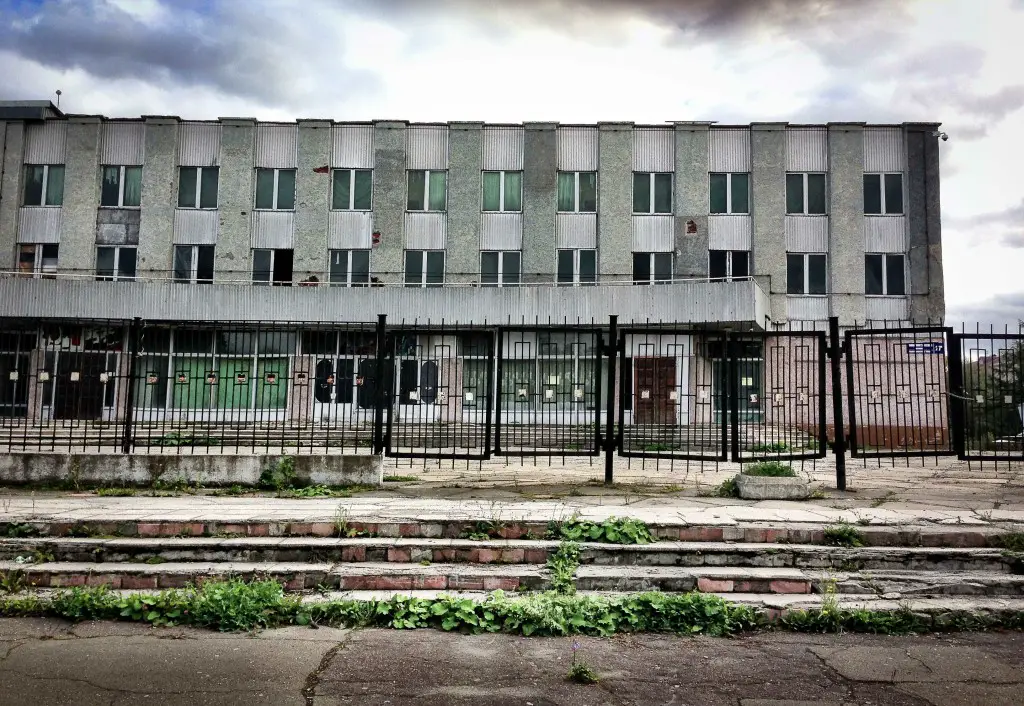 There were some interesting displays of art to be found around the streets.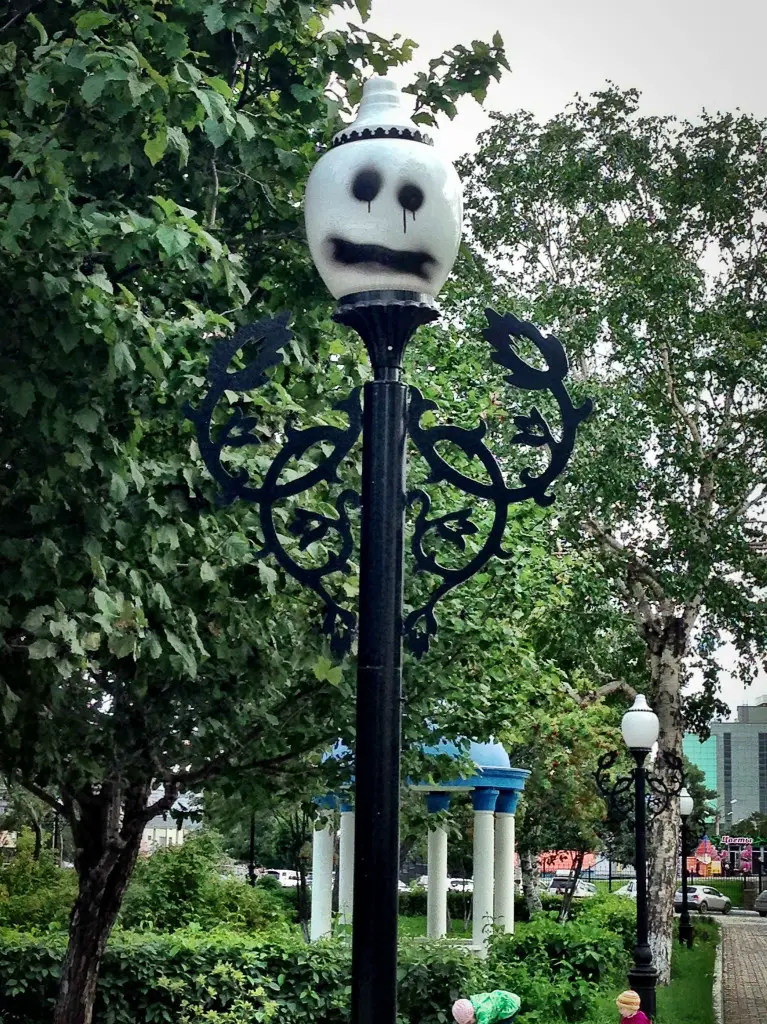 A colleague kindly gave up his Saturday to take me out of town to visit the seaside. The weather was a bit brisk, but it was lovely to sip tea out of a thermos while gazing out over the lightly crashing waves.
Driving back to the hotel, we passed people alongside the road selling mushrooms and other vegetables.
Along with more street art, depicting the country's volatile history.
My visit to Russia was much too quick. I have to go back again soon – there's so much more to see: Moscow, St Petersburg, the Trans Siberian Railway.
Plus I need to find out more about dog weddings! 🙂