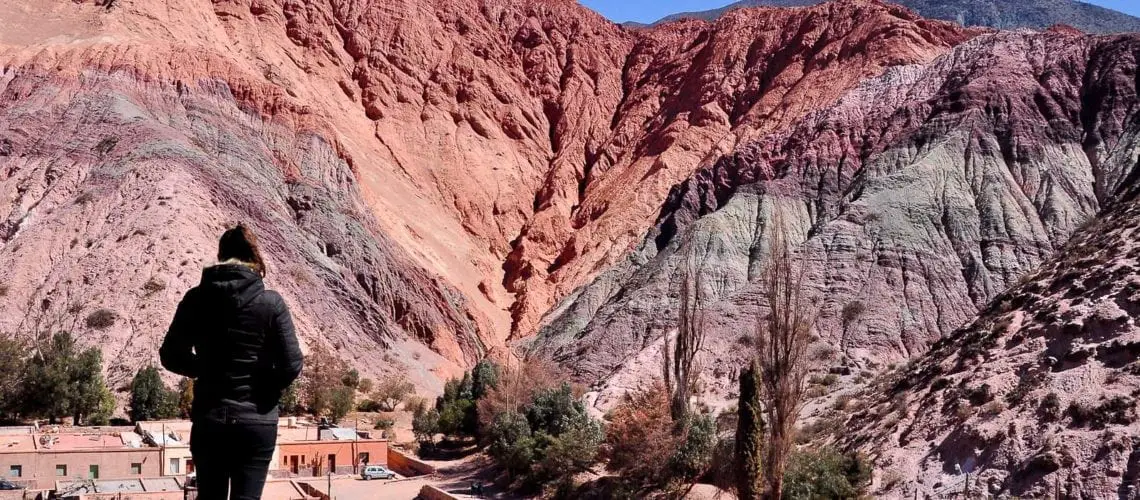 Argentina has continually amazed me with its varying landscapes, and a recent road trip showed me that the north of the country is no exception.
Hiring a car and tracing the windy roads of the provinces of Salta and Jujuy is the best way to experience this part of the country. Along the way you will see surprising rock formations, taste incredible wines, and experience a distinctly different culture to other areas of Argentina. Here's the perfect itinerary to experience the north of Argentina.
Day 1: Salta
They call this city Salta la Linda, and it's easy to see why, with its beautiful buildings and peaceful plazas. Make sure to visit the Museo de Arqueología de Alta Montaña. Here you will see the mummified bodies of the sacrificed Incan children discovered in 1999 on the top of Lullaillaco mountain. Only one child is displayed at a time (we saw the "Lightning Girl").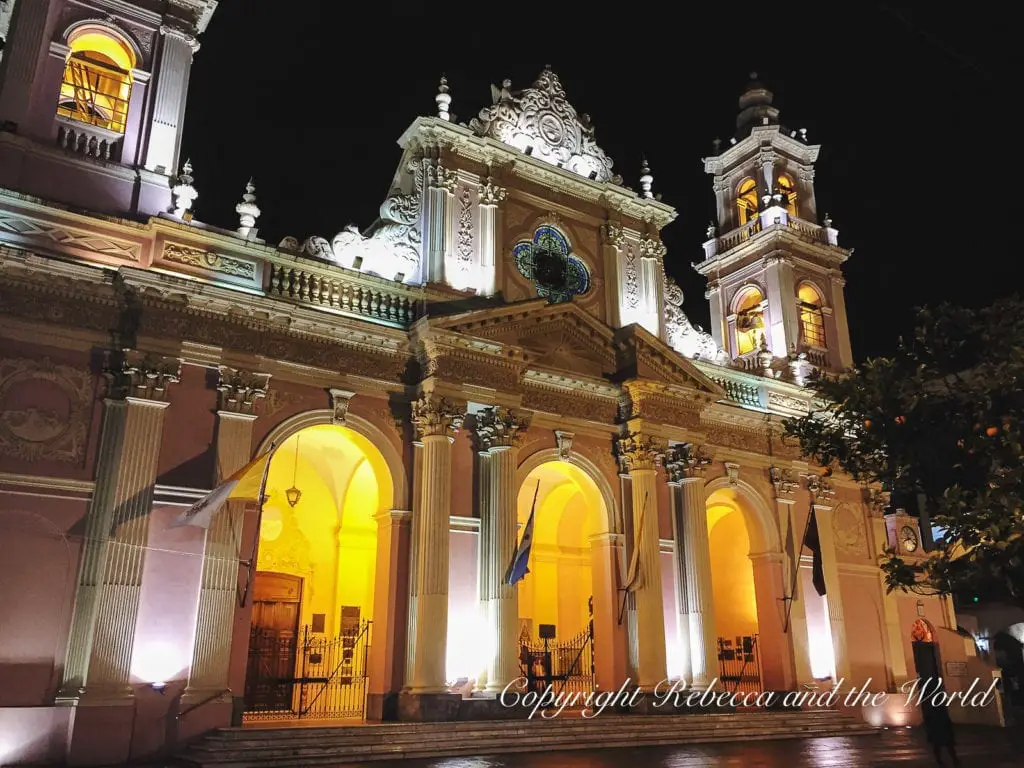 Stay: Design Suites Salta
Eat: Steaks the size of your head at El Charrúa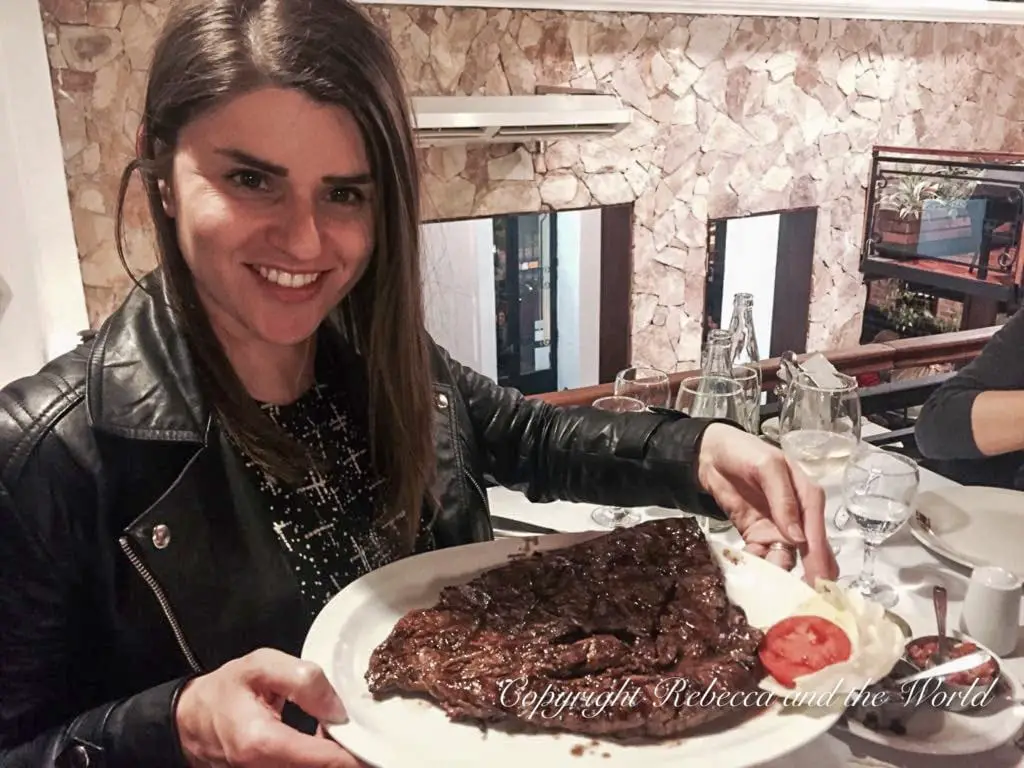 Day 2: Iruya
Pick up your hire car and begin the 320-kilometre journey to Iruya, a tiny, cloud-shrouded town perched on the side of a mountain. The last 50 kilometres of the trip is on a bone-jarring dirt road that winds through, over and around mountains – so make sure you've got yourself a four wheel drive. The journey will take you to 4000 metres above sea level at the crossing between the Salta and Jujuy provinces and comprises an array of stunning landscapes, from dusty flat towns to mountains rippled with layers of brown, red, green, purple and grey earth.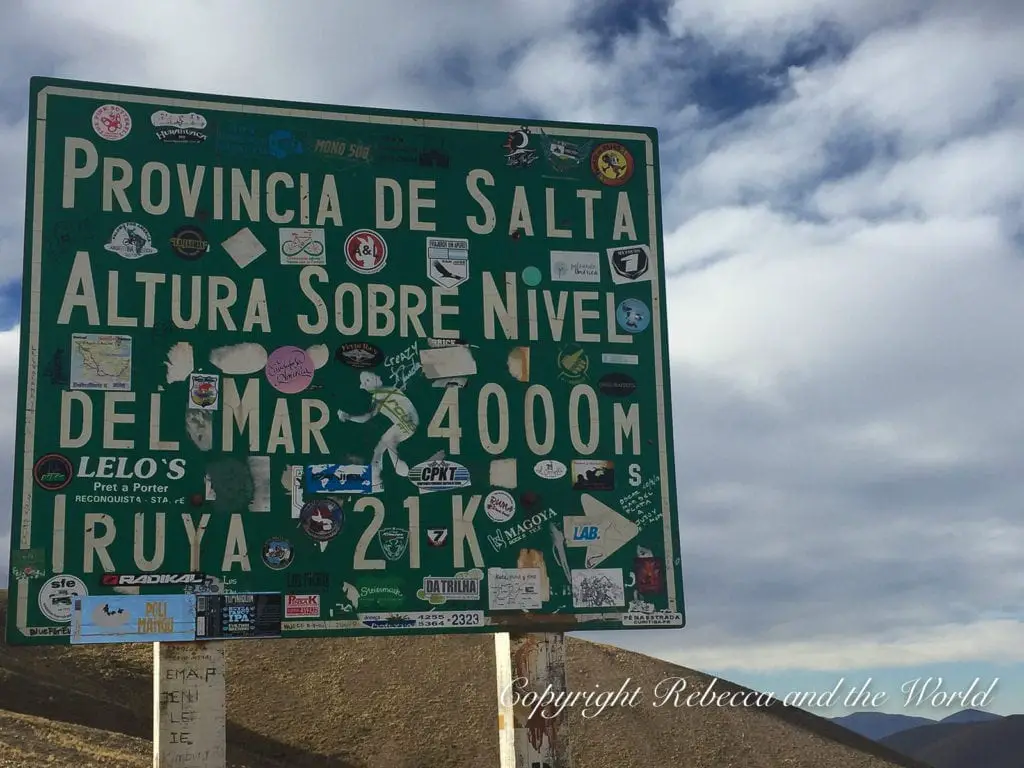 In town, you can wander the cobblestoned streets or spend a few extra days to go hiking in the area.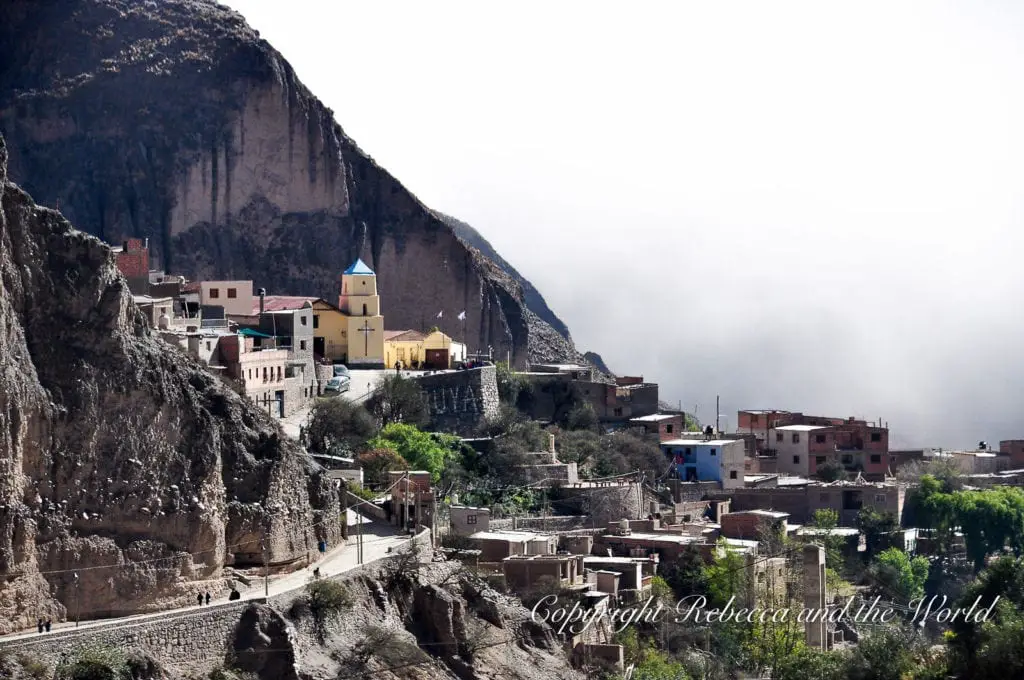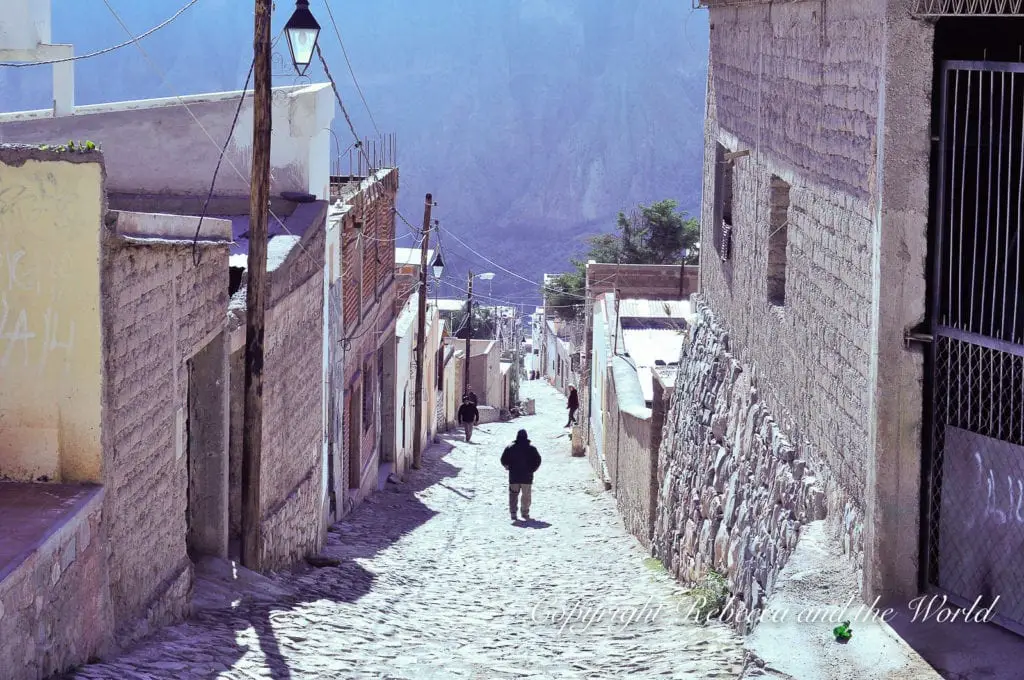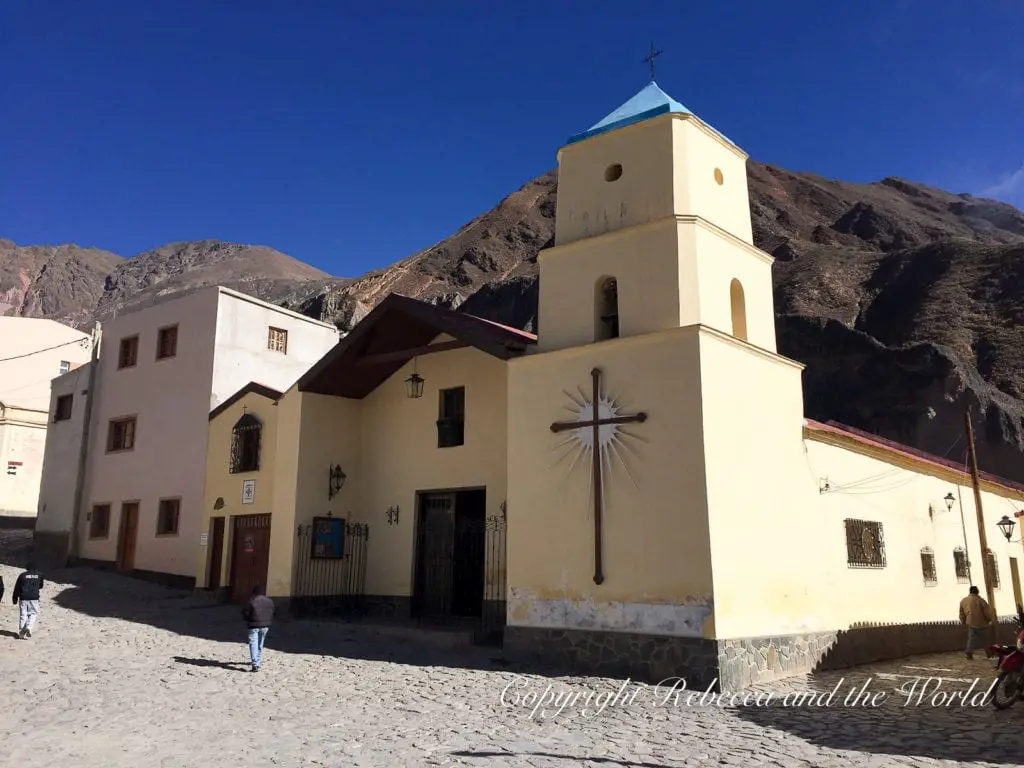 If you haven't already chowed down on them in Salta, you can try your first empanadas salteñas, crispy pastries filled with meat and vegetables. My top tip: always ask for them fried (rather than baked).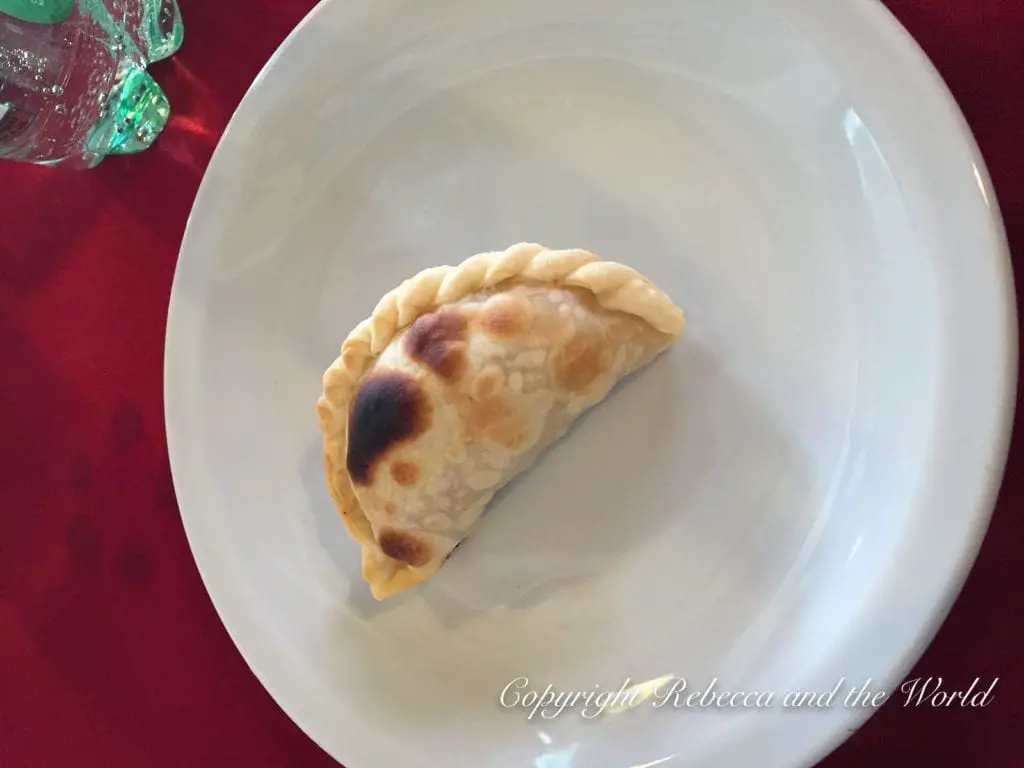 Stay and eat: Hotel Iruya, at the top of the hill
Day 3 and 4: Humahuaca, Tilcara and Purmamarca
Get back in your car and return the way you came, stopping along the way to have lunch in the photogenic town of Humahuaca. You can pick up some handcrafted goods here – or wait to purchase these in other towns. There's certainly no lack of options for authentic souvenirs in this part of the country.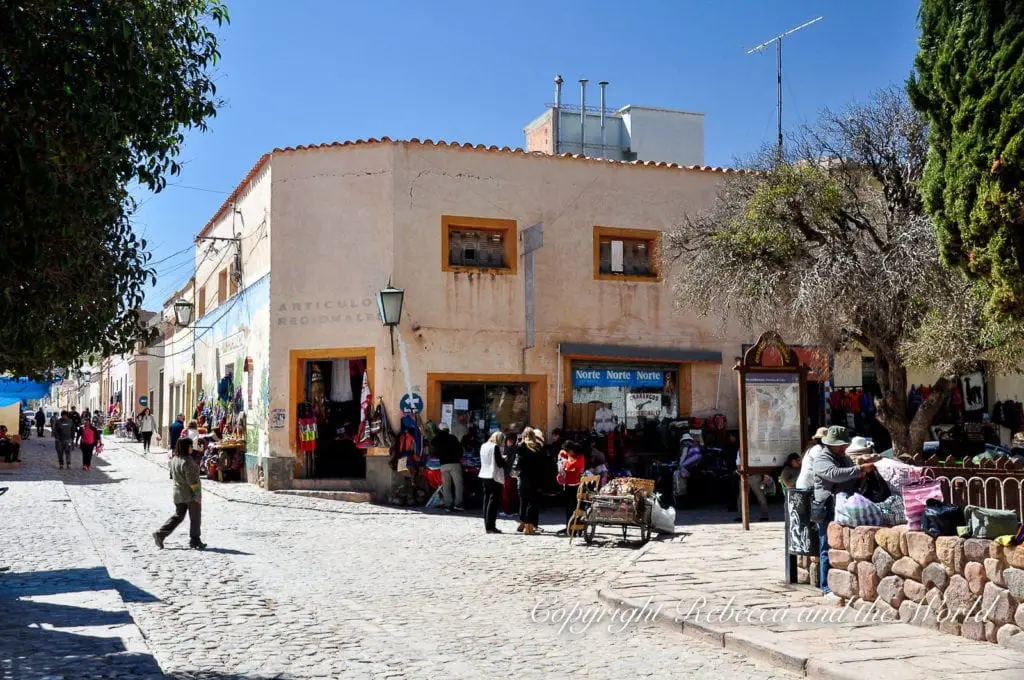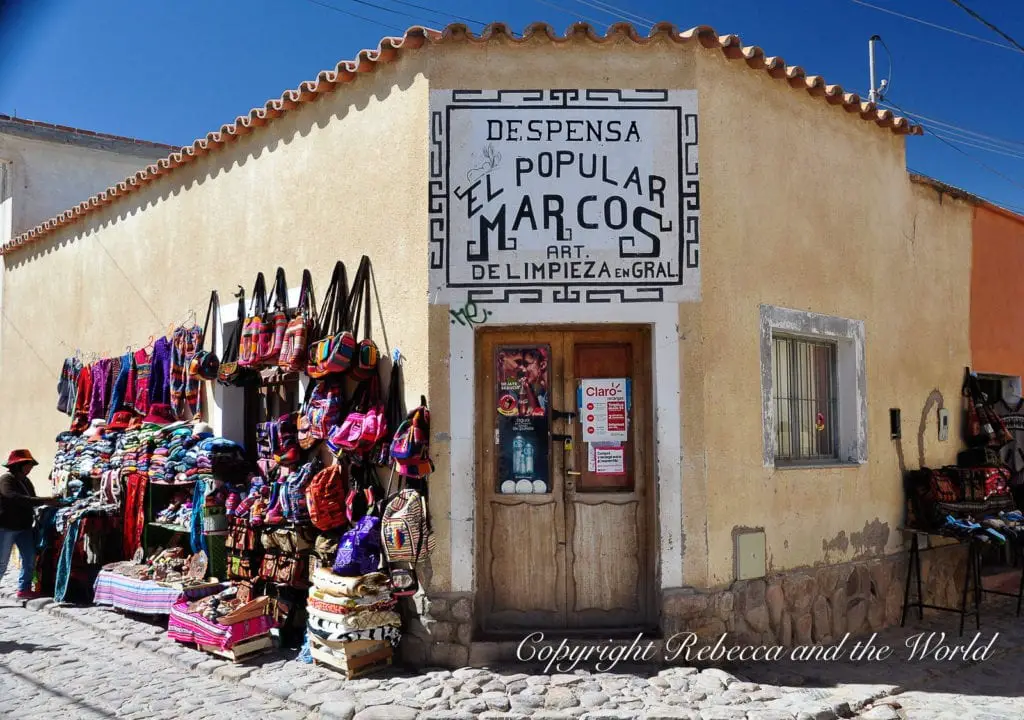 Continue south to Tilcara where you can visit the Pucará ruins, a pre-Inca fortification.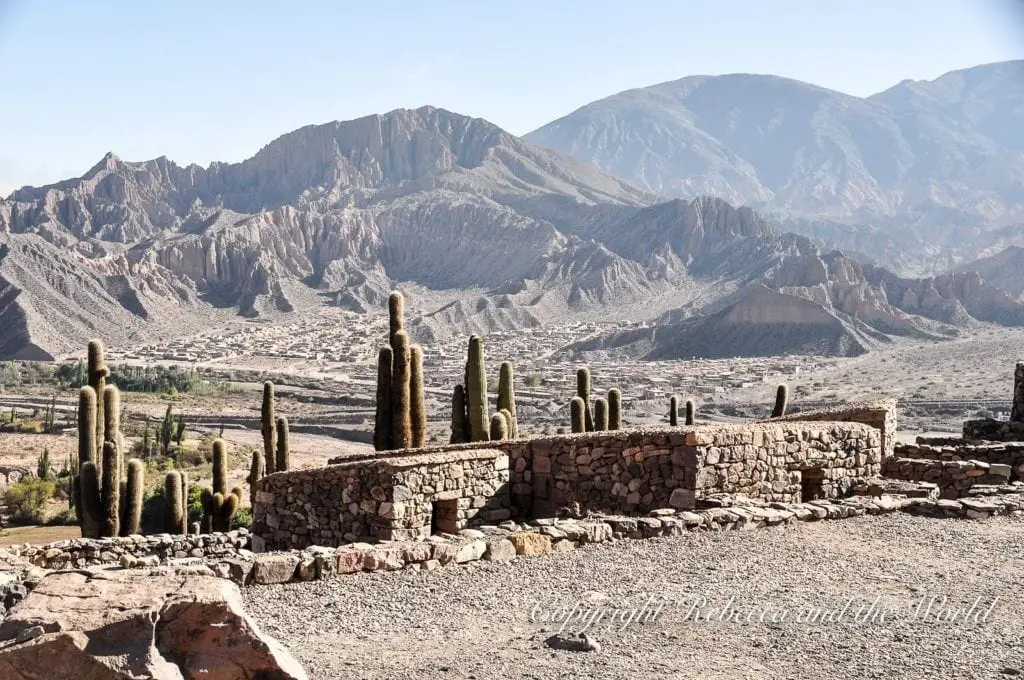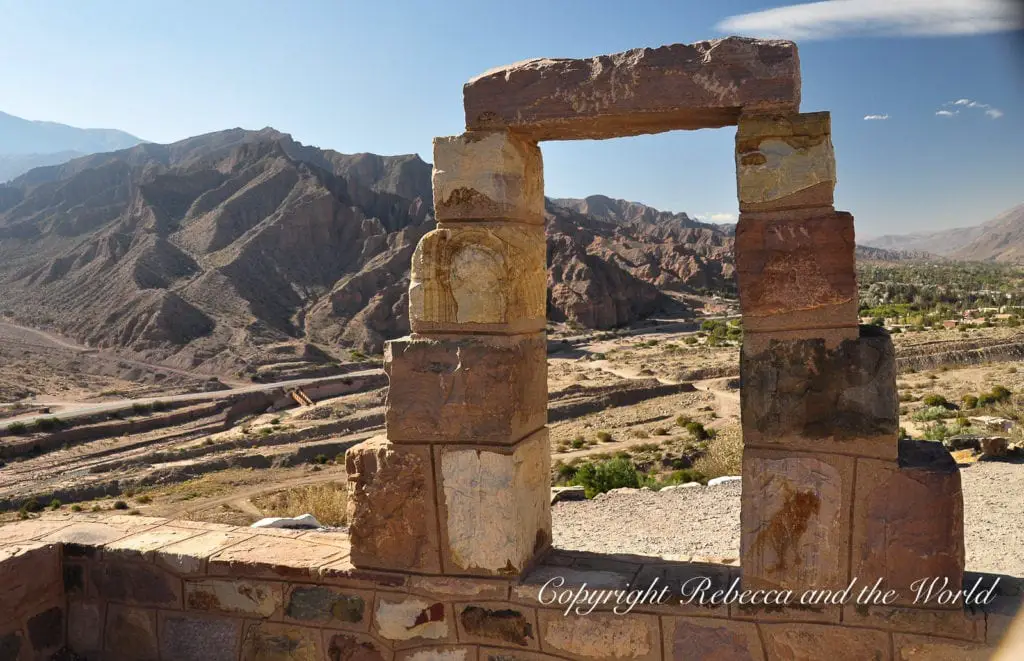 Base yourself in Purmamarca, over which sits the stunning Cerro de los Siete Colores (Hill of Seven Colours). Staying here will allow you to visit the various viewpoints outside of the times where busloads of tourists pour in for their photo opps.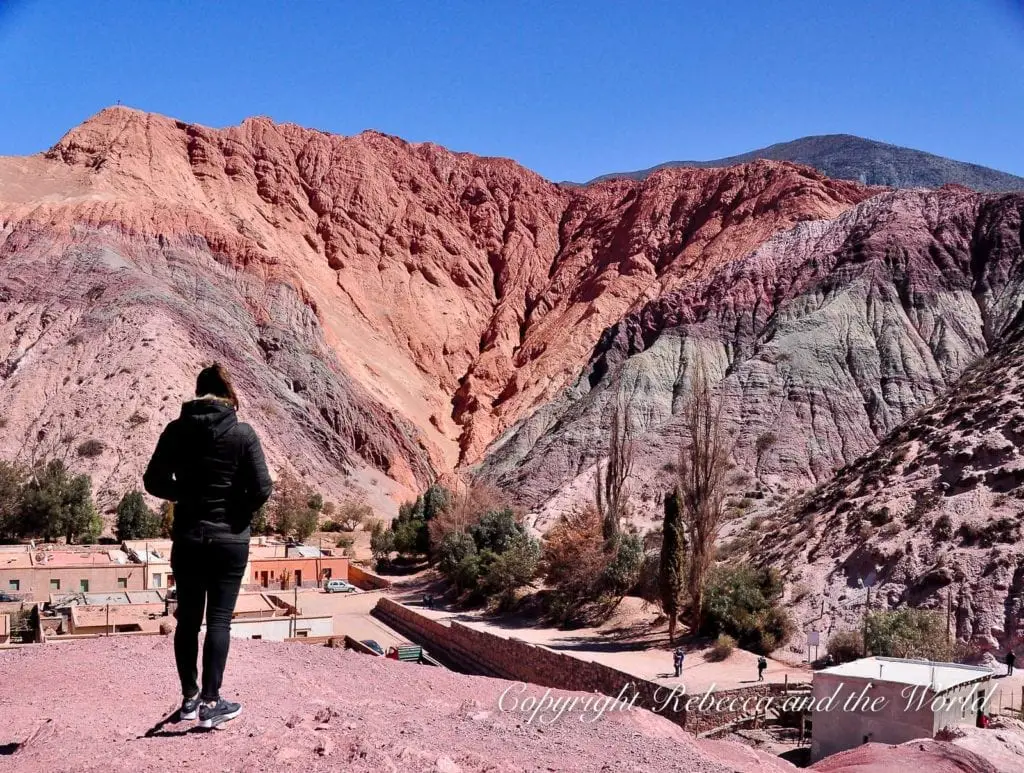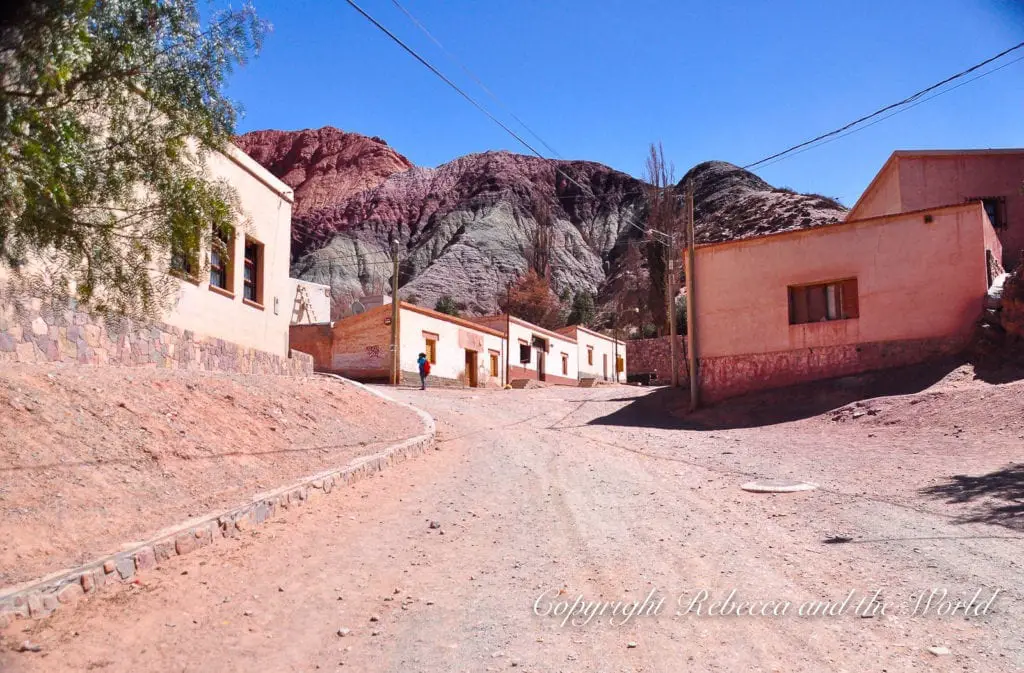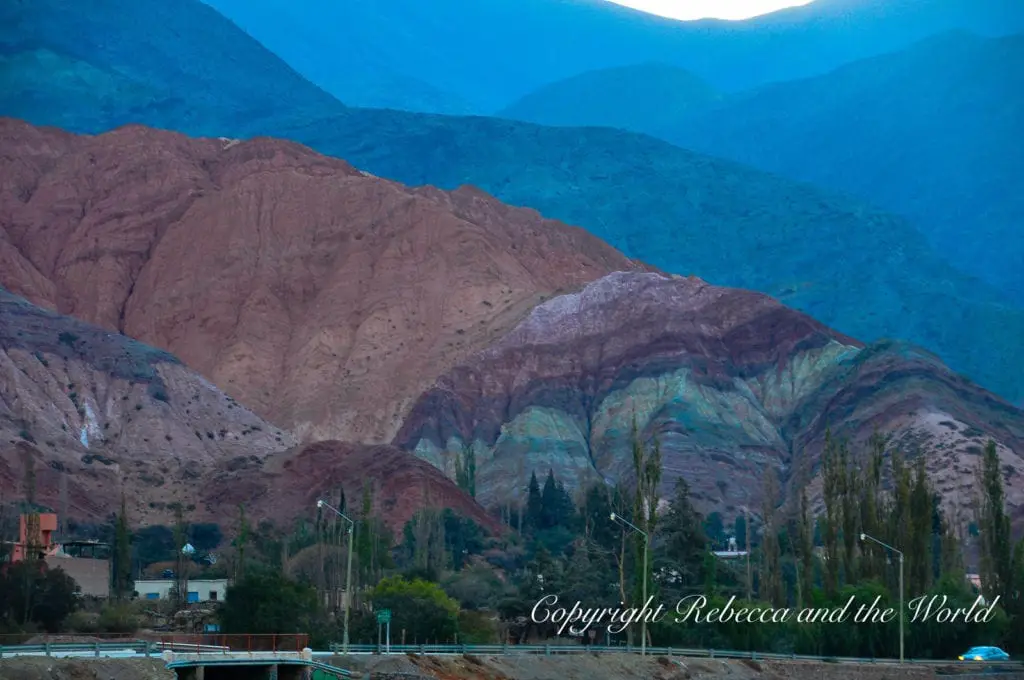 On day two, drive the winding path to the Salinas Grandes, the second largest salt pan in the world. Guides will take you out to the flats (for a reasonable price) where you can practice your forced perspective photos (or fail to do so, as we did).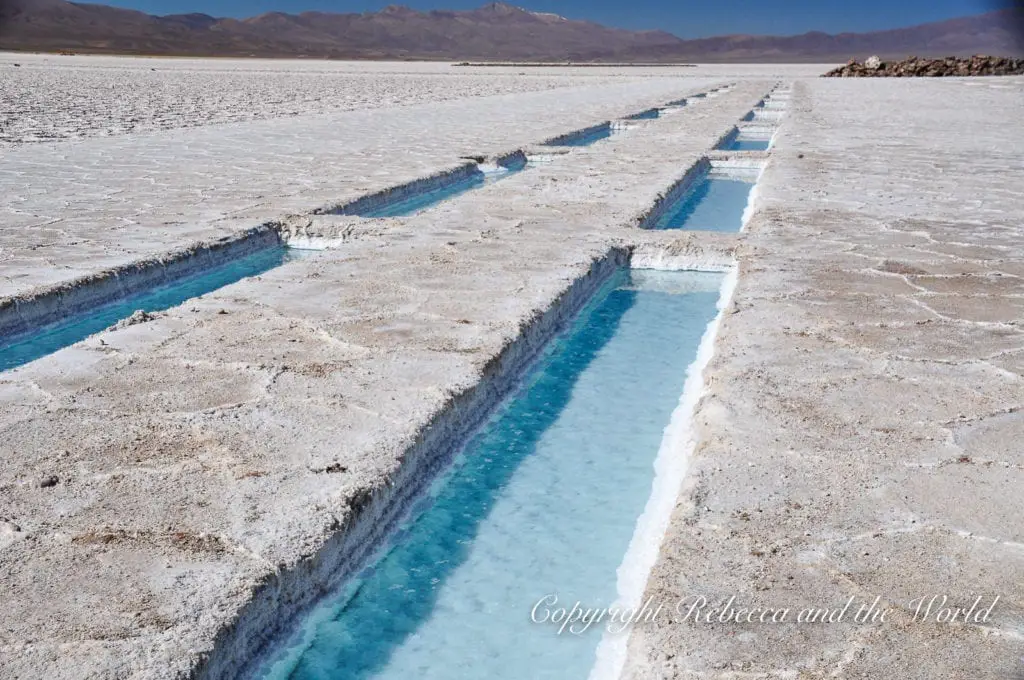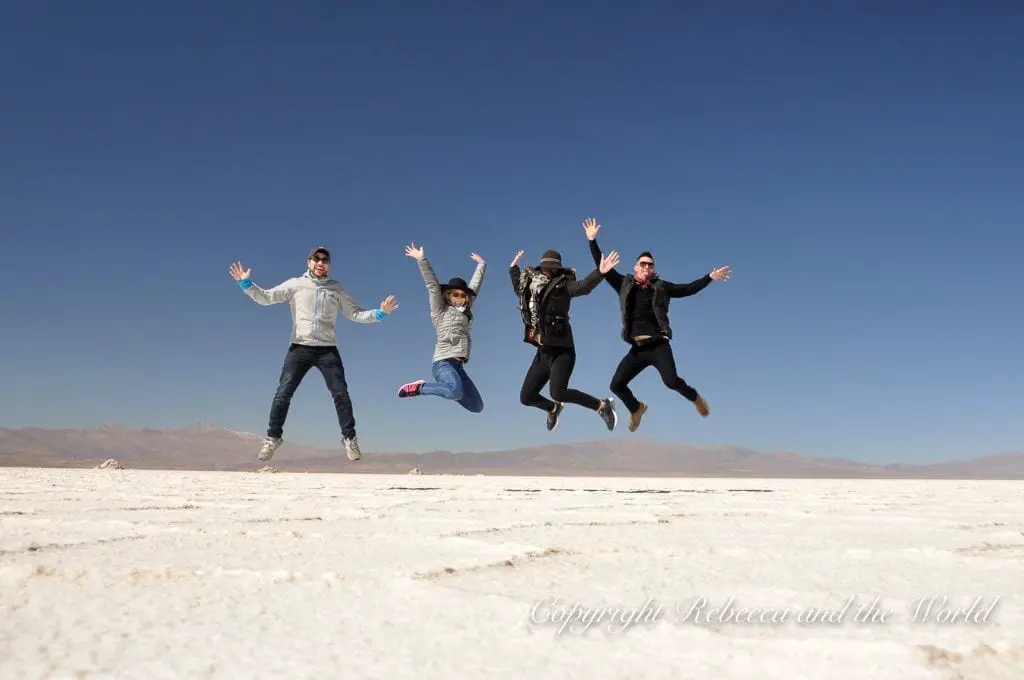 Stay and eat: El Manantial del Silencio, built to look like an old estancia
Day 5 and 6: Cachi
Get back on the road for more stunning scenery. Cachi is a charming village where you can take a few days to relax and wander the streets. Head out to Miraluna for a tour of the bodega and then take a bottle (or two) of their great malbec back to your hotel to enjoy with a picada plate.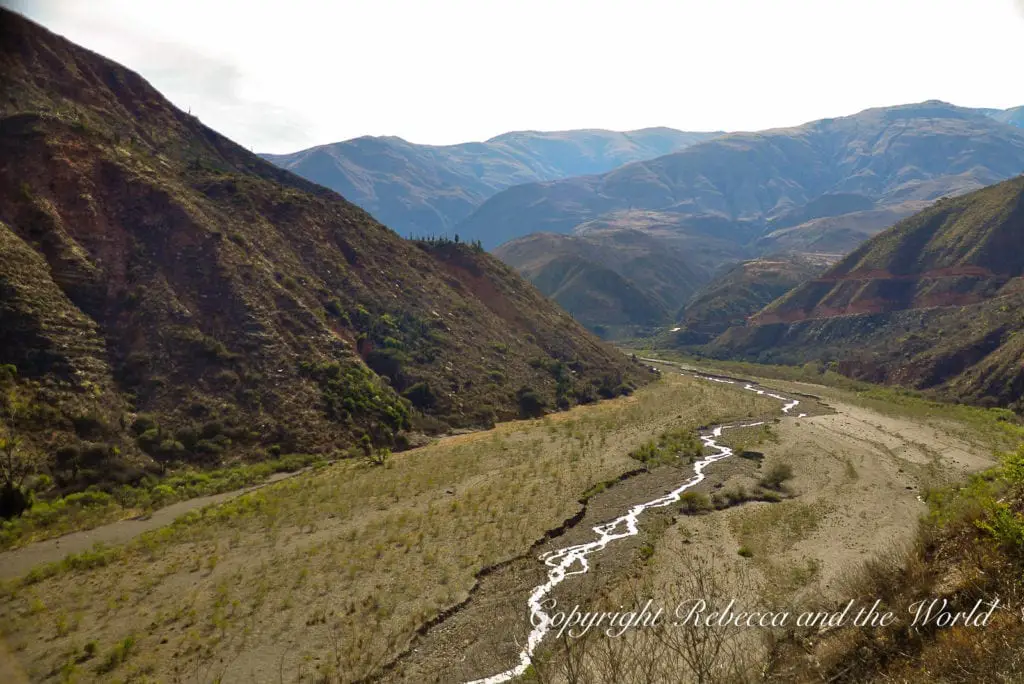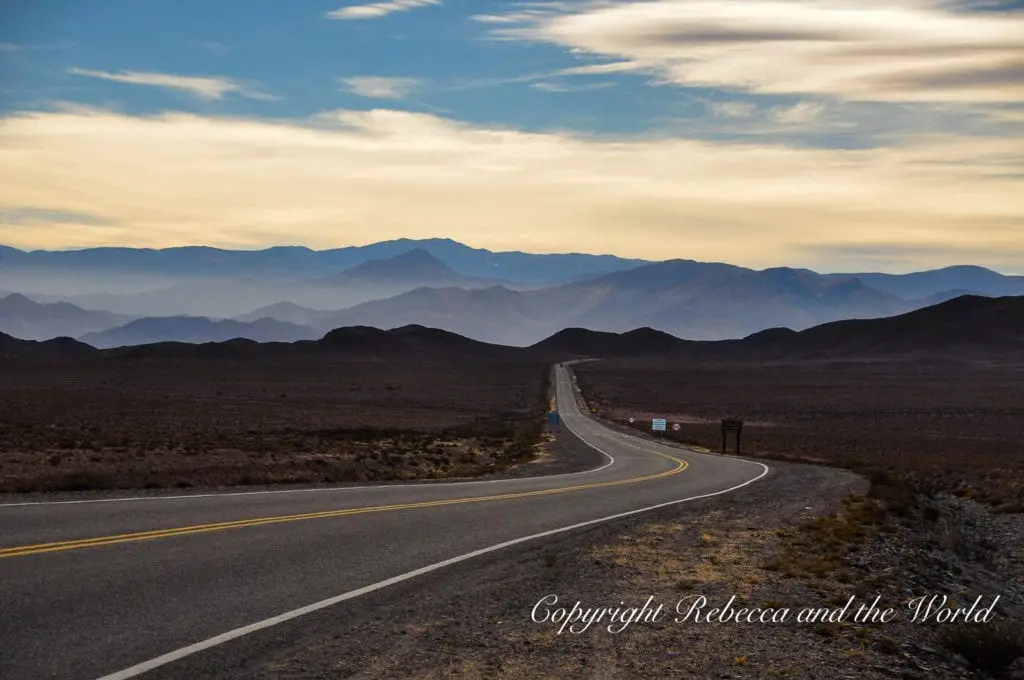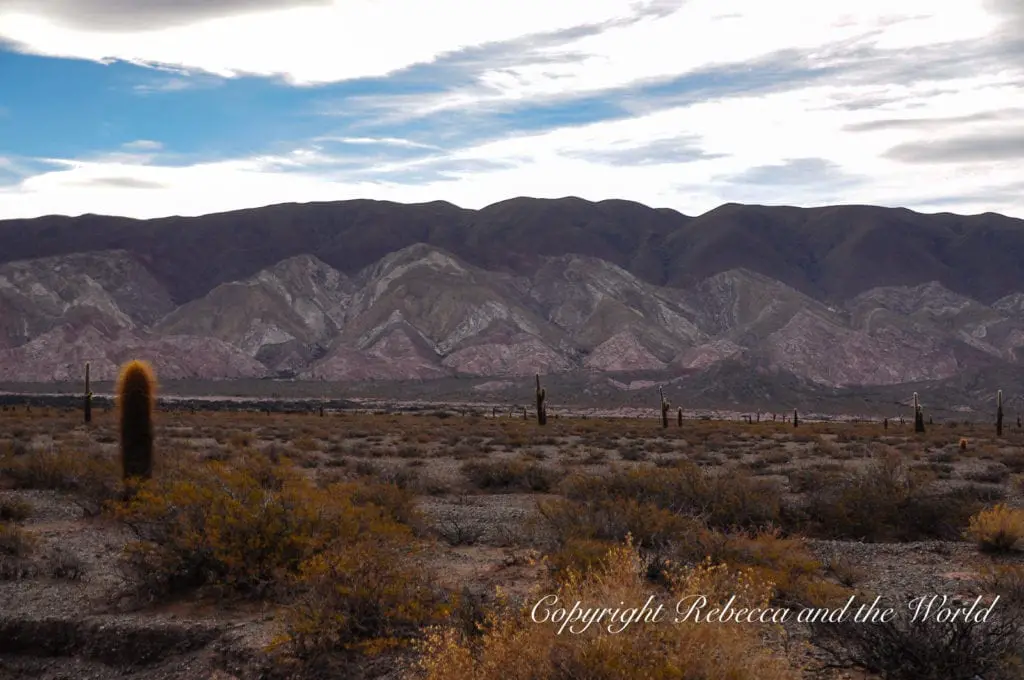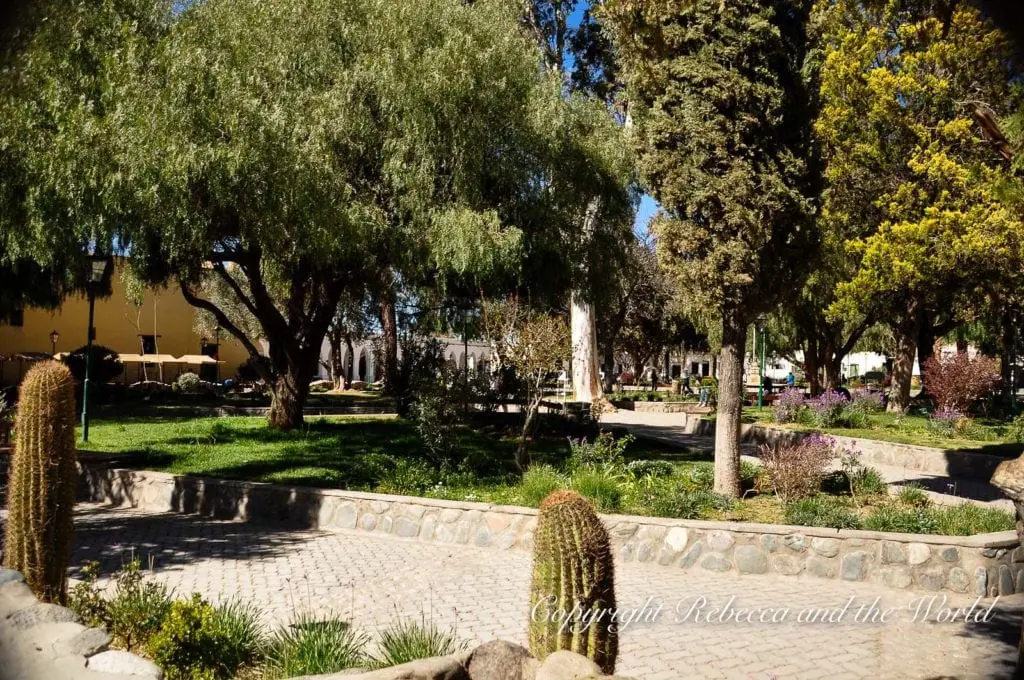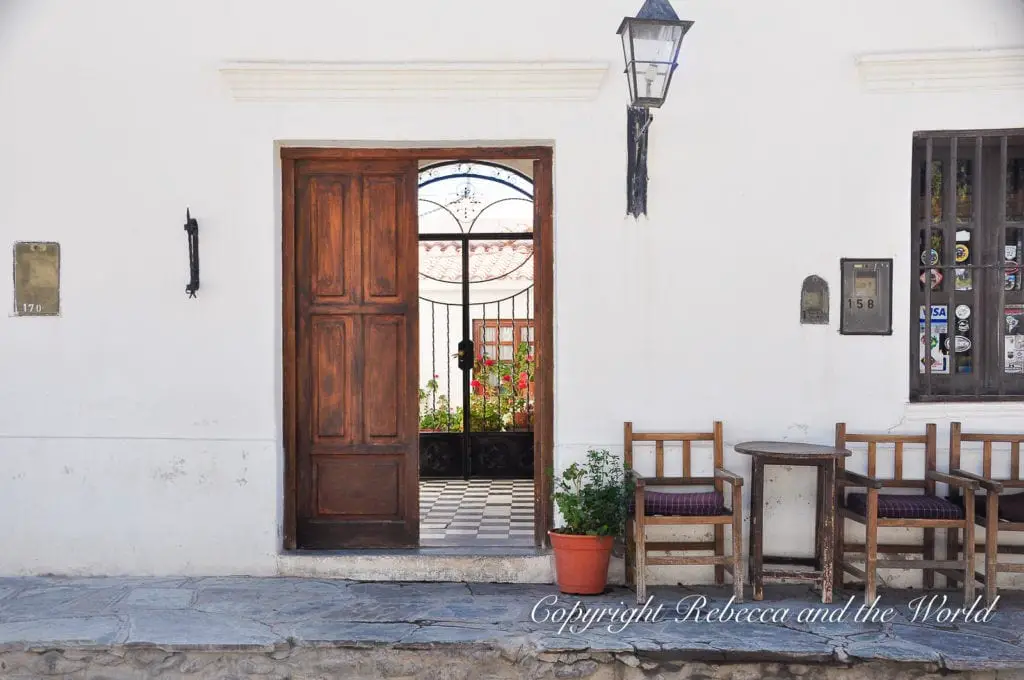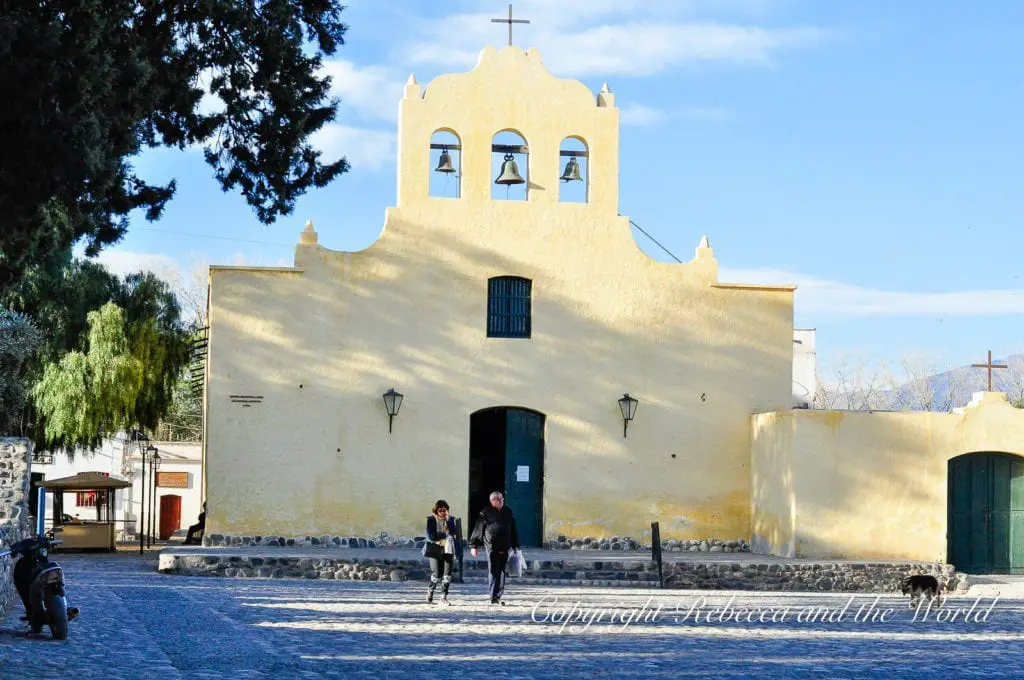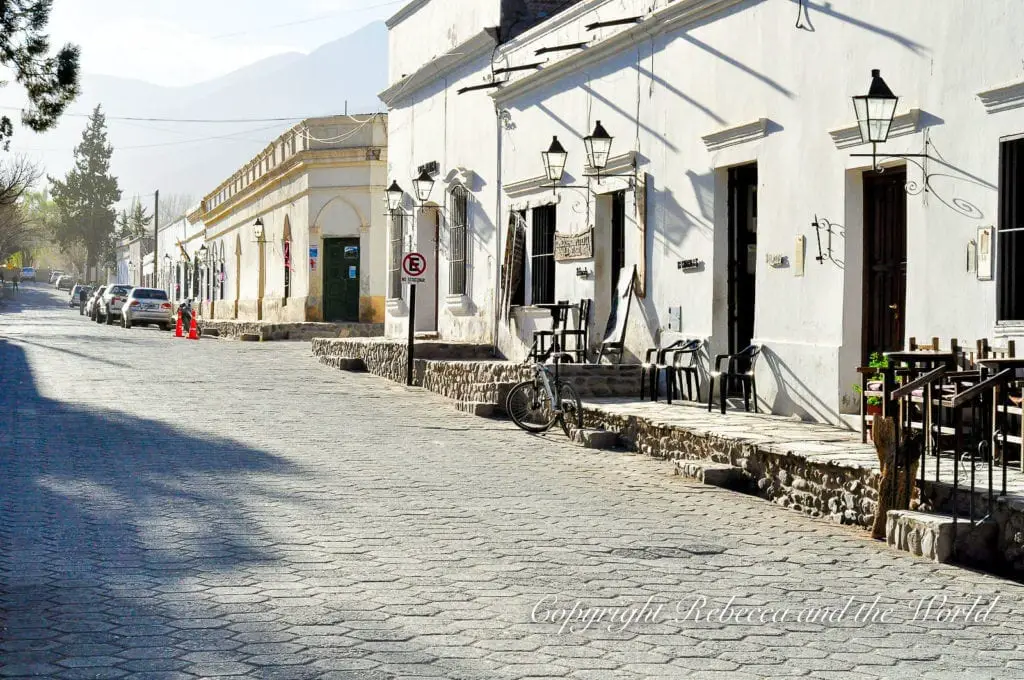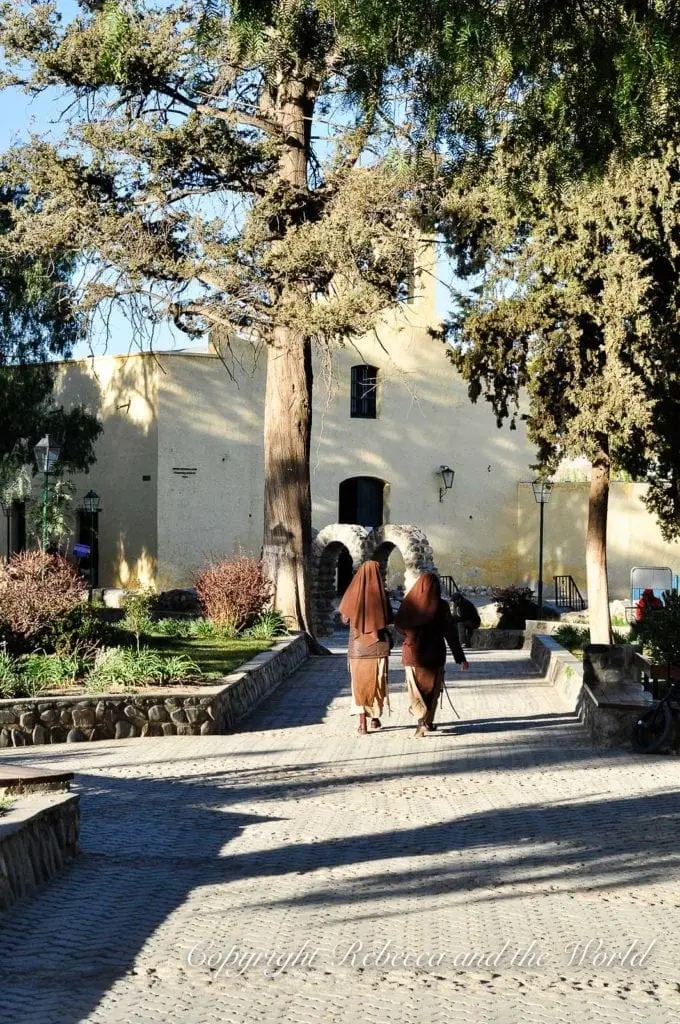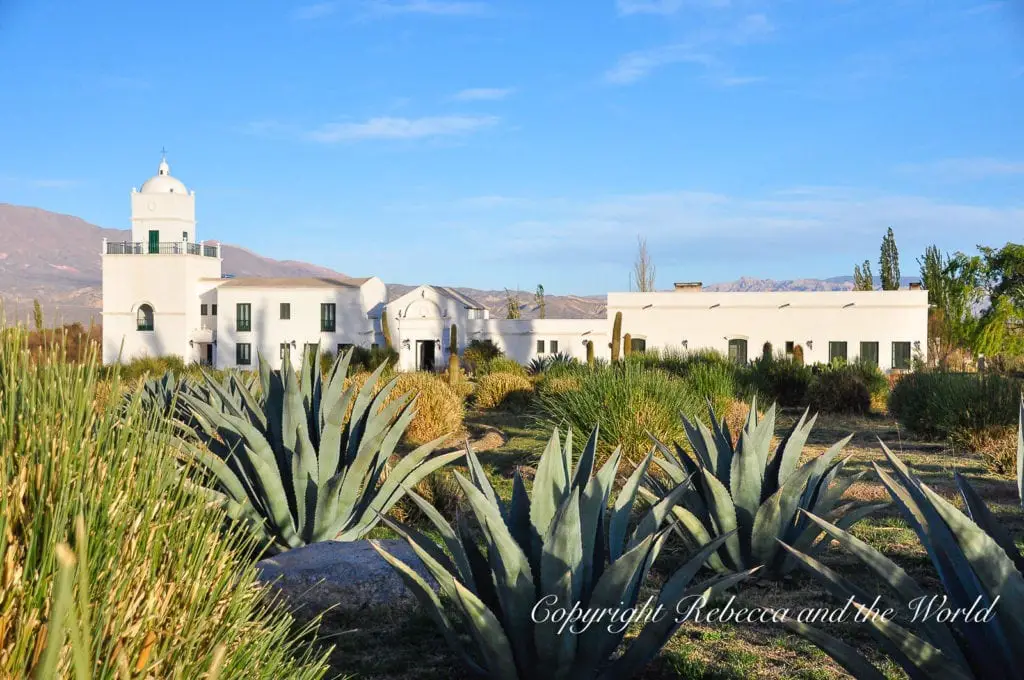 Stay: La Merced del Alto
Eat: El Antigal for cheap and delicious food. No menu, the staff will simply reel off a list of what they have available that day
Day 7 and 8: Cafayate
More driving ahead of you. Stop by Colomé for lunch and a tour of the mind-blowing James Turrell Museum. Follow up with a tasting of a few of their famous wines. Advance bookings essential.
After lunch, continue on to Cafayate. The journey will take you through the Quebrada de las Flechas, a lunar-like place with leaning limestone structures that resemble quivers of arrows.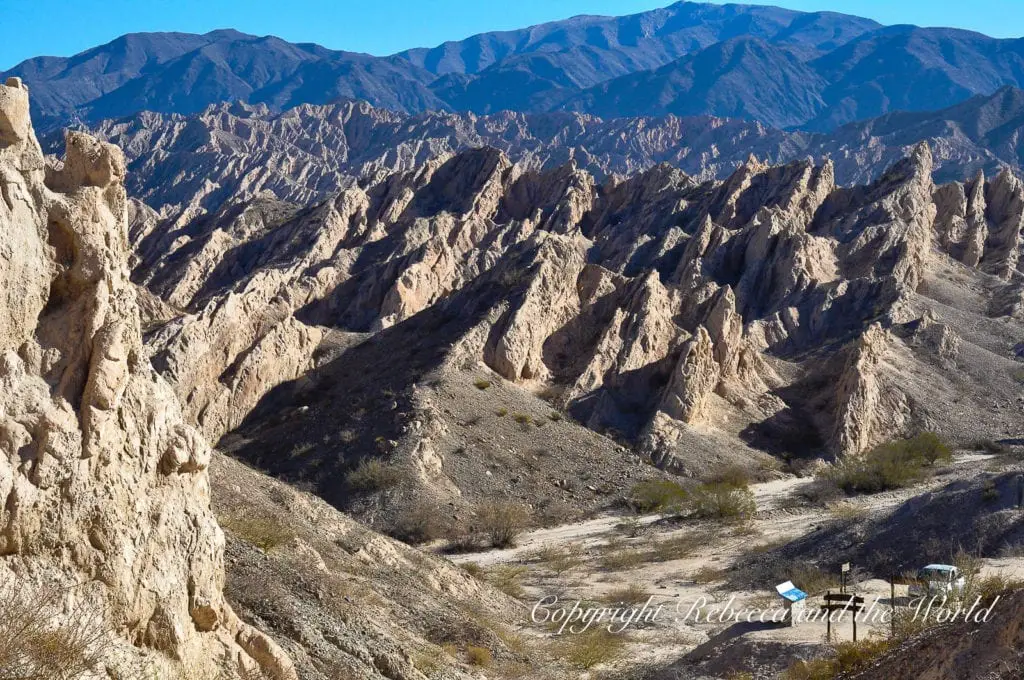 In Cafayate, hit as many wineries as you can possibly handle. Finish the day off at Chato's Wine Bar with a degustation of (more) wines with a picada plate.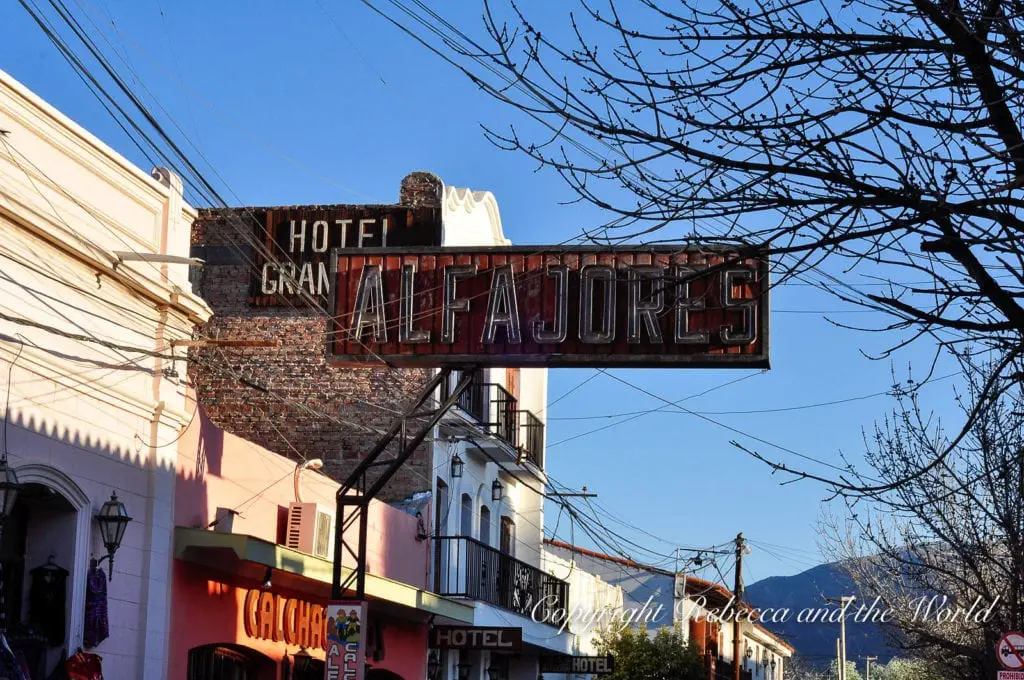 Stay: Splash out for a room at Grace Cafayate
Eat: Grab an outdoor table at El Terruño if the weather is good
Day 9: Back to Salta
Head back to Salta. Along the way, stop at El Anfitreatro where you will most likely come across a musician using the natural amphitheatre to entertain visitors. Garganta del Diablo is a huge cavern a little further along.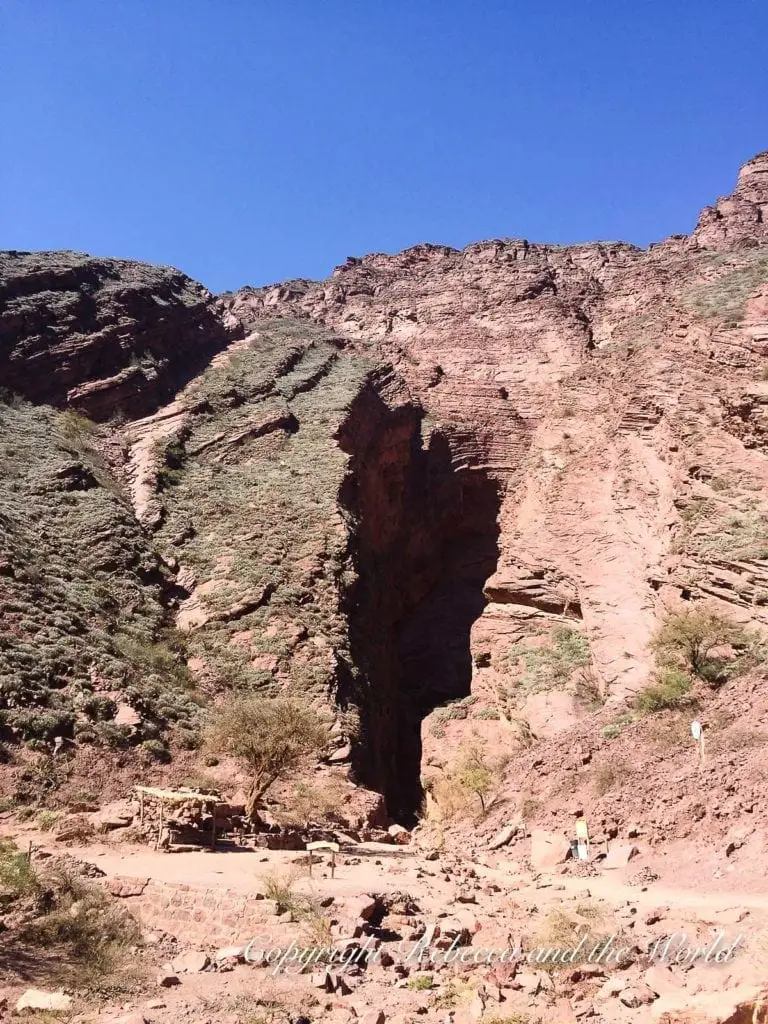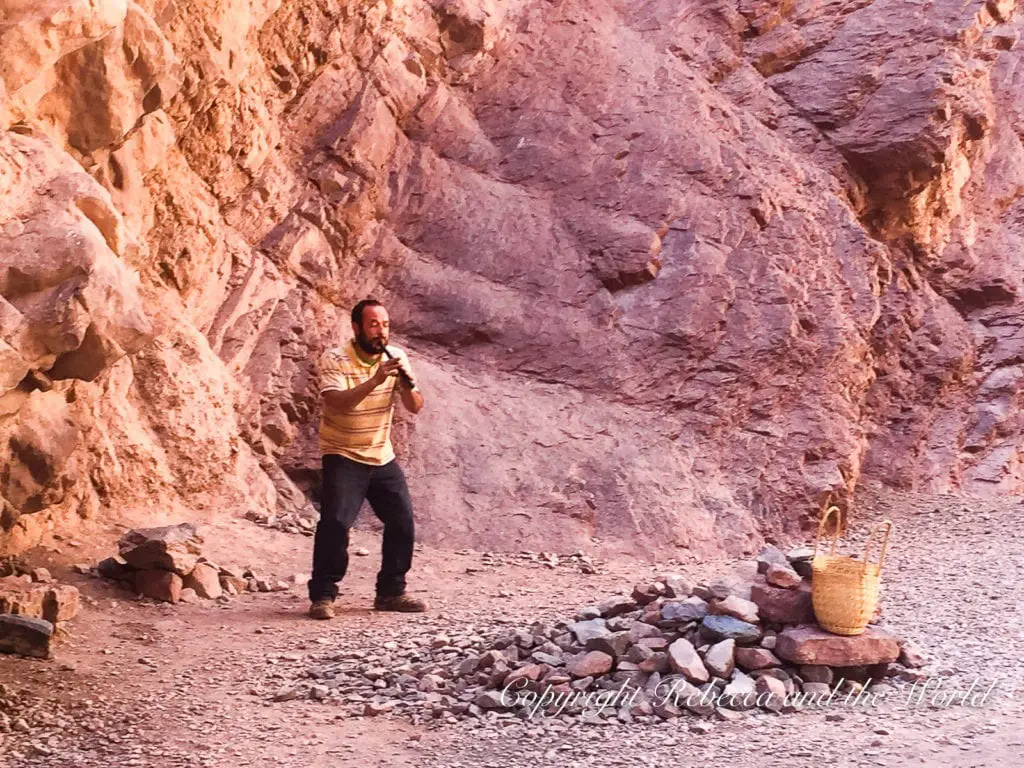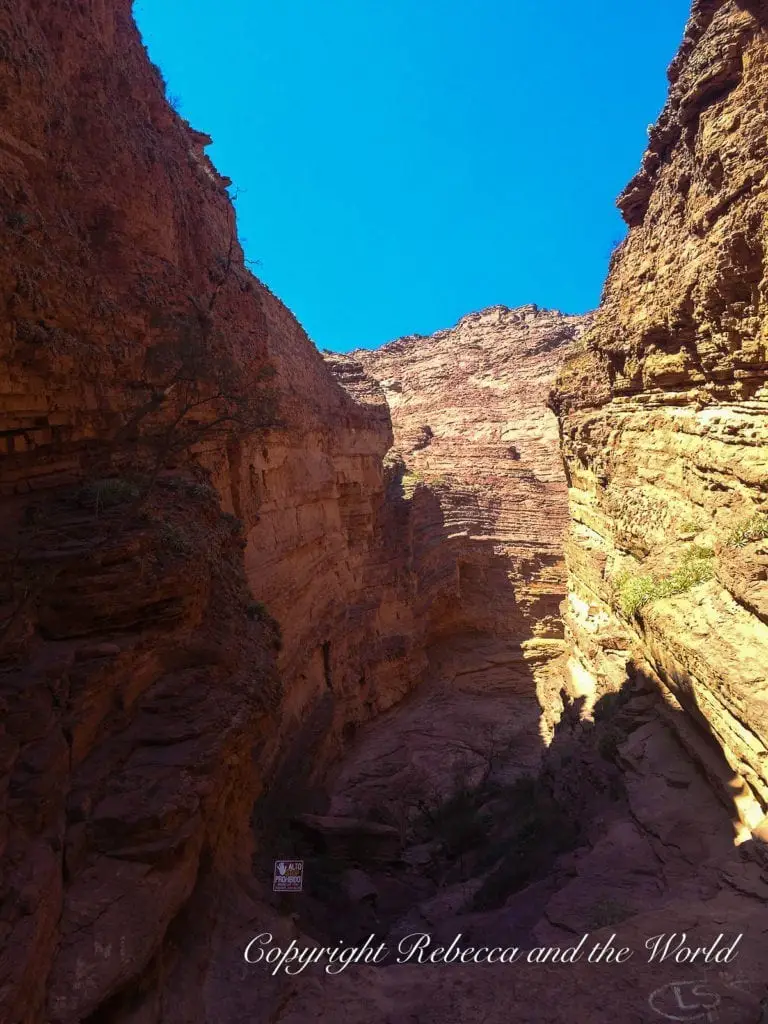 Tips
It's the law in Argentina to drive with your headlights on when you are on a highway – even during the daylight hours. If you don't, expect a hefty fine at one of the many police checkpoints along the way.
We hired a car through Alpha Rent-a-Car – but all the major car rental companies names are in Salta.
Check that your car has a spare tire. We got a flat on our final day and were thankful that we knew there was a spare in the boot (aka trunk).
While most of the towns along the way do have ATMs, bring cash. Cards aren't accepted in all restaurants and you will need cash to purchase souvenirs sold in the marketplaces.