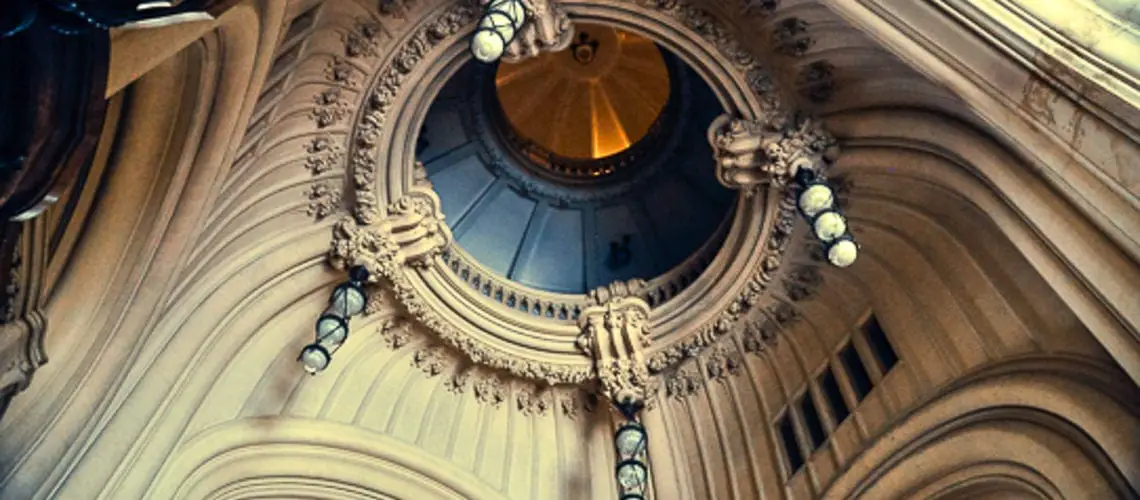 Gorgeous buildings are a dime a dozen in Buenos Aires, but there was one that we had wanted to visit ever since we arrived in the city. On our first weekend here, we took a walking tour with Buenos Aires Tours and strolled past Palacio Barolo. Being a Sunday, it was closed, but a peek inside the huge glass windows piqued our interest.
Last weekend we booked a tour to get inside. This has to be one of Buenos Aires' most interesting buildings, with a design inspired Dante's Divine Comedy. Commissioned by businessman Luis Barolo, it was built in 1923, after only four years of construction. The building is divided into three parts: the basement and ground floor are hell, the first to fourteenth floors are purgatory, and floors 15 to 22 are heaven. At the top, there is a lighthouse bright enough to be seen in Uruguay.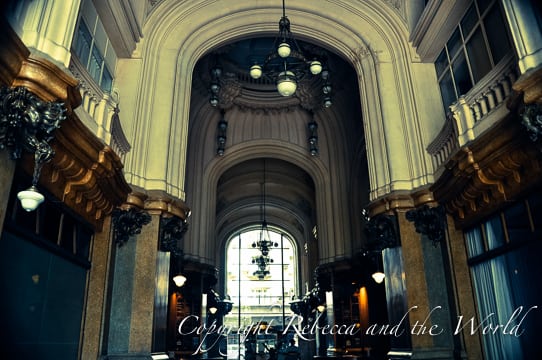 At 100 metres (one metre for each canto of the Divine Comedy) it was the tallest building in South America, until 1935 when Edificio Kavanagh (also in Buenos Aires) was completed.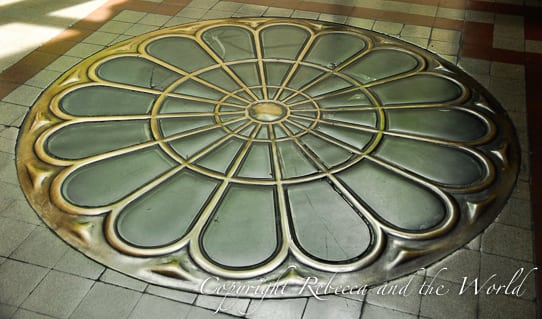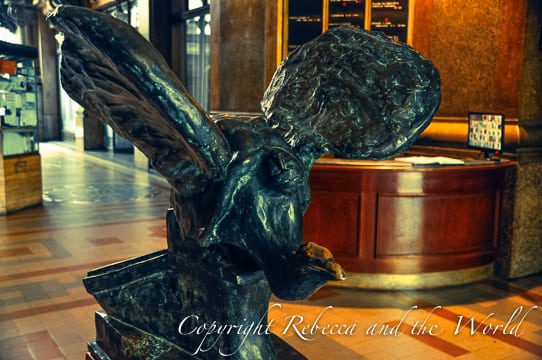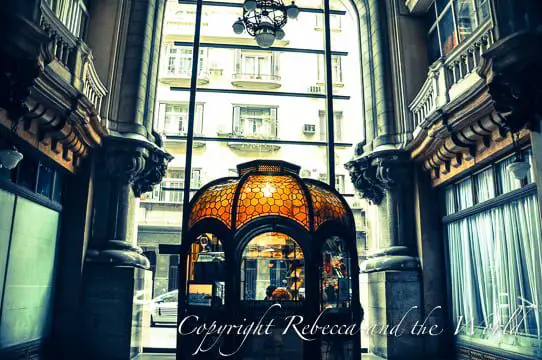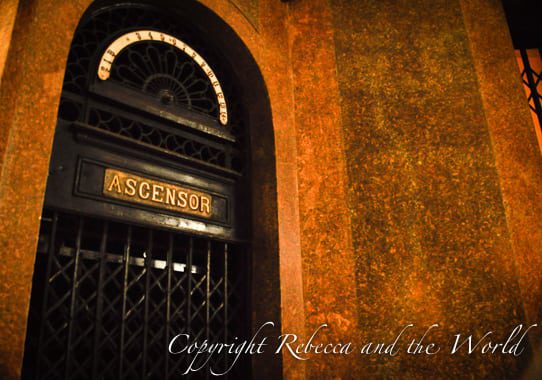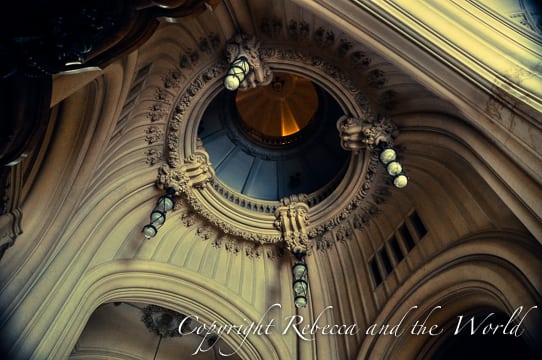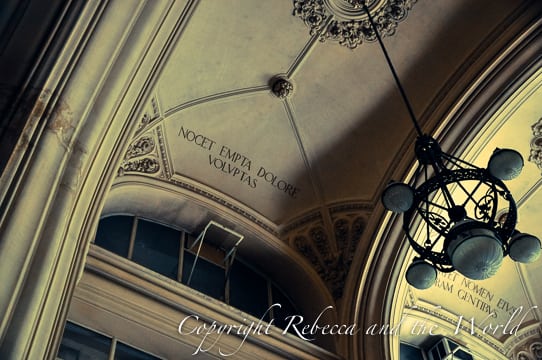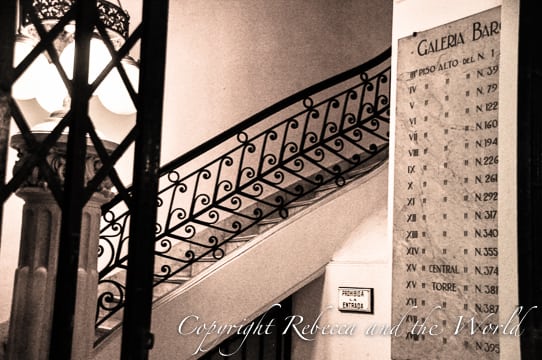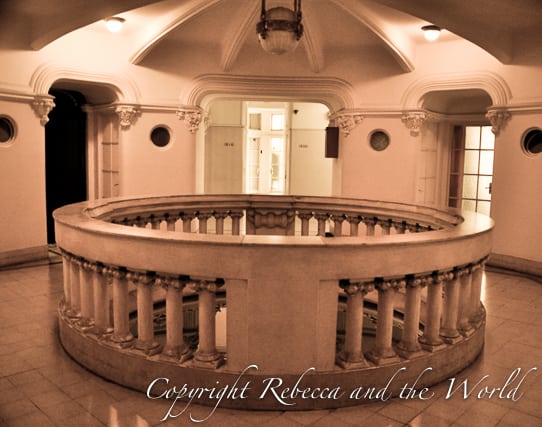 It's now full of offices (what an iconic building to work in!) and you can still see the splendour of the architecture and of a building built during a time where no expense was spared.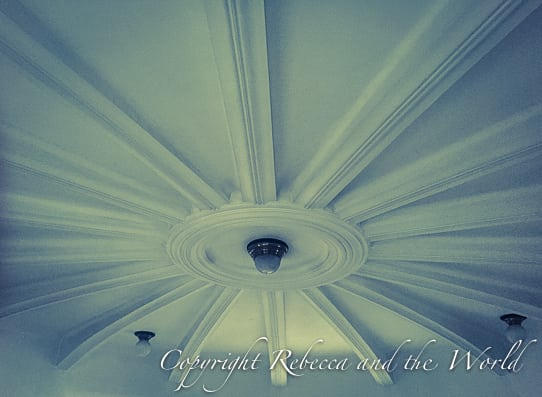 In "heaven" you have some incredible views across the city.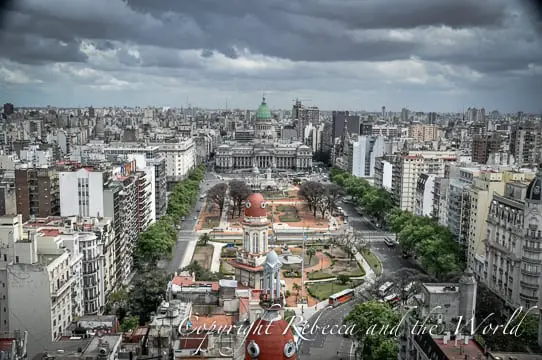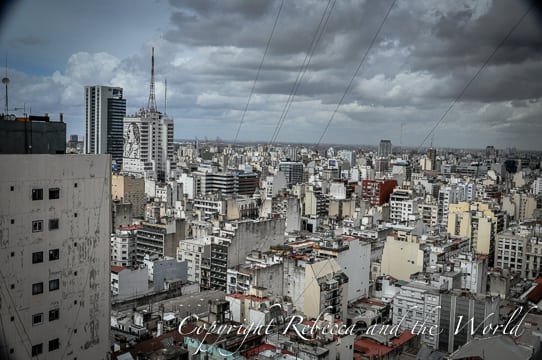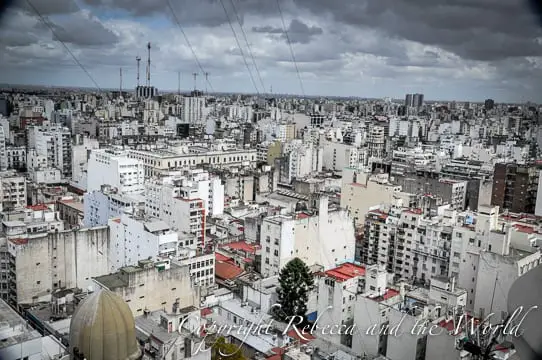 The deets
Tours are in English and Spanish, from Monday to Saturday. On Wednesdays, Thursdays, Fridays and Saturdays they also offer night tours. Check the website for exact times. The tour takes about 45 minutes to an hour and be warned that it does involve some steep climbing in tight stairwells. Price is ARS$175 per person (or ARS$120 if you are a resident – we used our DNIs to get this discounted price). You must have reserved a place for the tour in advance, and you pay in cash on arrival.
Have you ever visited Palacio Barolo? What's your favourite building in Buenos Aires?