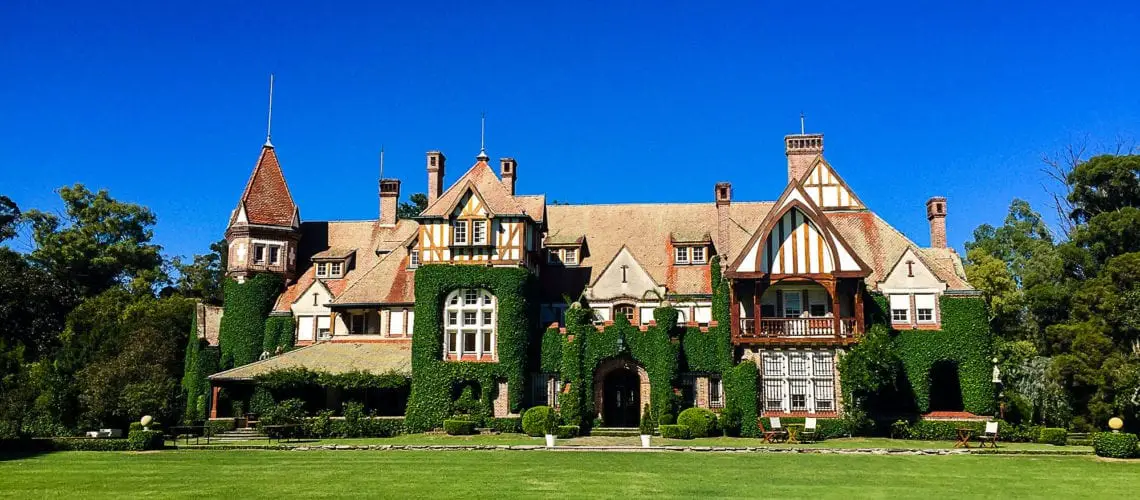 If city life in Buenos Aires is getting too much, it's not difficult to escape. In just under an hour you can be whiling away a lazy day by a pool, or riding horses, or chowing down on an asado at one of the many estancias (ranches) that surround the city.
We chose to escape with friends to Estancia Villa Maria, a gorgeous property on sprawling grounds. Unfortunately, the weather didn't cooperate on our first day, so rather than being outside, we relaxed inside the property's beautifully preserved rooms and lingered over a bottle of wine with our three-course lunch. There were games, books and DVDs on offer for just this sort of day, but we decided to wait it out (that bottle of wine did help pass the time…). When the sun did finally come out, we hopped on bikes for a leisurely ride around the estate. Riding around, it was easy to see why this estancia is a popular place for weddings (including celebrities such as Michael Bublé). I even considered renewing our vows just to be able to do it here! 🙂
In the evening, after another three-course meal, we sipped wine and enjoyed being able to see the stars, far away from bright city lights.
There are many estancias to choose from, and you can stay overnight (or longer) or simply head out for the day as part of an organised dia de campo where you'll have the chance to ride horses and enjoy a traditional Argentine asado (barbecue). Some are more touristy than others, some more traditional and some are still working estancias where you can join in rounding up cattle and discover life as a gaucho.