I've surfed previously in Mexico. I was pretty good at standing up on the board on my first go. I was also pretty good at falling off as soon as I stood up.
Given I probably needed a bit more instruction and practice before I could legitimately say "I can surf" we decided to take some lessons while in Jeffery's Bay in South Africa, as we travelled the Garden Route.
We popped in to see Andrew at Wavecrest Surf School (www.wavecrestsurfschool.co.za) and booked ourselves in for a two hour lesson the next day – for a total price of A$50 for the two of us. Bargain.
The next day, we returned, suited up, grabbed a board and headed to the beach. Andrew is one of those guys that you can tell has travelled the world surfing and wouldn't be comfortable if he didn't have an ocean in clear sight. He gave us some tips and off we went.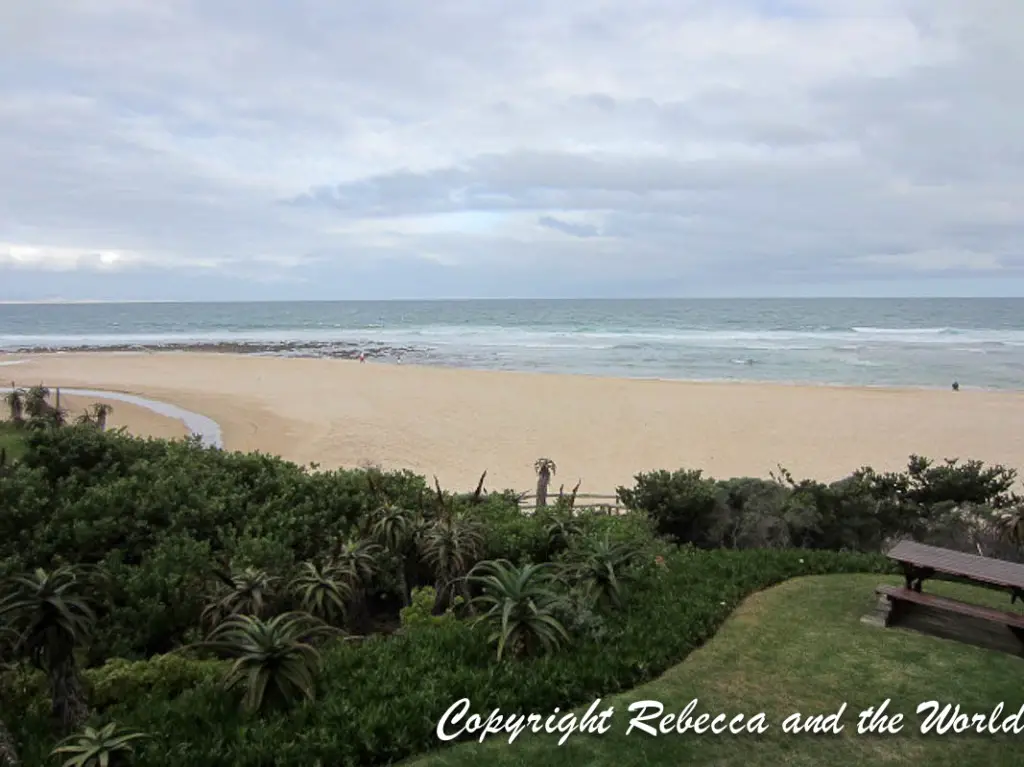 It was like a washing machine. The wind was up, whipping the waves into a frenzy as I desperately tried to get my feet up on to the board. After an hour of trying, I still hadn't stood up, much to my disappointment. There was a group of girls who had been there for a few days learning how to surf, and they weren't faring much better, so I wasn't the only one. Andrew was great, spotting where we were going wrong and helping us adjust our techniques, but the weather made it just too difficult for us beginners.
We flopped on to the beach, exhausted and waterlogged, but still happy. Even though we didn't get up on our boards, it was still a fun way to try.